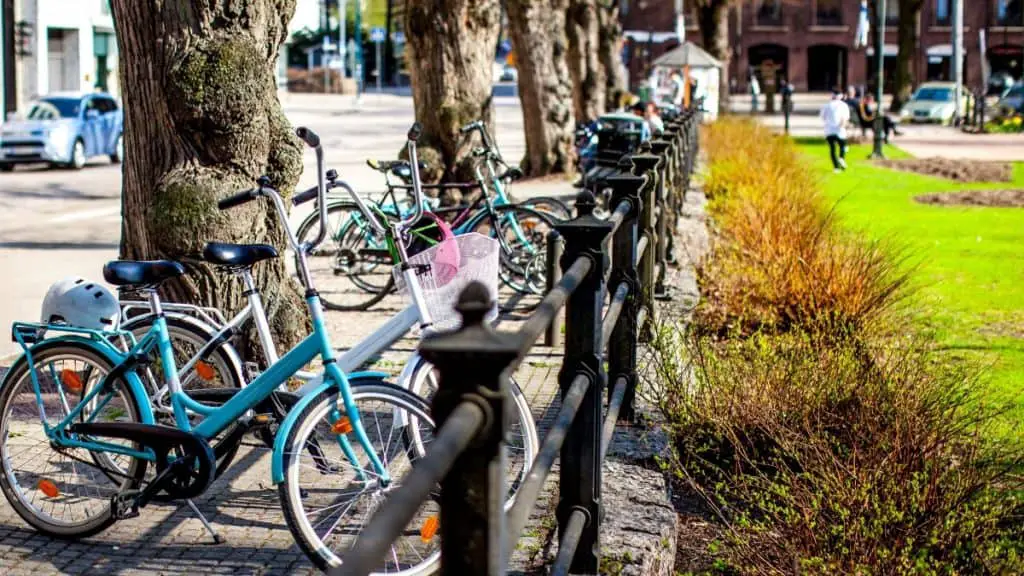 It's no secret that getting around a large city can be done in multiple ways. However, if you want to take in a great view, cycling is the way to do it!
Whether you are cycling to stay in shape or doing it for the good of the environment, there are great benefits that come with cycling, especially when doing it in the city. 
City cycling brings benefits such as:
Reducing air pollution
Savings on construction and road repair costs
Reduced parking congestion
Reduced stress during a commute
Reduced public transport costs
Better overall health, and more…
If you are looking to purchase a bike and live in a big city, there are many advantages not only for you, but also for the environment.
Cycling in a city can bring about many benefits, from saving you a few hundred dollars a year to increasing your health drastically. Let's take a look at just a few of those benefits…
#1: City Cycling Puts the Environment First
Cities are known for their insane air pollution, and with the ongoing climate crisis, cities will continue to face environmental issues if things continue the way they do.
Air pollution has become a big problem from the bumper to bumper traffic from cars and buses, to the constant fumes of cigarettes and construction.
With that being said, major cities continue to promote the use of bikes by making them easier to rent by installing bike racks that allow you to rent bikes with the swipe of your credit card safely.
Additionally, bike lanes are being placed in cities and large parks, which would enable cyclists to ride around the city easily.
Changes like these will promote the use of bikes and will hopefully bring a positive outcome to larger cities and hopefully minimize the ongoing air pollution. 
Getting on a bike means you can do your part to help alleviate air pollution that has become such a big problem cities around the world.
#2: Bike Use Saves the City Some Money
While this is a great benefit for the city in which you live, you may also be able to benefit from this down the line.
The constant congestion of cars can actually take a toll on city roads, which will lead to construction costs down the line for the city, which will then cost you some money because you'll pay through taxes.
According to Smart Cities Dive, the United States spends $78 Billion a year on roads due to constant traffic congestion; this is coming out of taxpayers' pockets.
The use of bikes puts less strain on city roads, which lead to the city spending less money on construction down the line.
While it's not likely that every resident will resort to only riding bikes, there is a likely chance that the decreased use of cars will significantly reduce construction costs for the city, which means more money spent on other things that benefit the city.
#3: No More Looking for (and Paying for) Parking
One of the biggest downsides of living in a city is finding parking. If you own a car, then it's likely you've used much of your precious time looking for a parking spot. 
In addition to the lack of parking spots, we cannot forget about the expensive parking fees throughout large cities!
Riding around on a bike will definitely reduce the stress of having to find a parking spot; aside from looking for parking, you'll also save some money. 
In fact, many large cities offer designated spots for people to store their bikes when they are not being used. Even if your city does not have designated bike parking, it's far easier to find a place to lock your bike than it is to fins a car parking spot.
Just make sure you buy a good quality chain and lock. (I like this one from Amazon as it's 'gold secure', which means the highest anti-theft type of bike lock).
Check out my Recommended Gear section for more details on great bike locks and other accessories.
#4: Less Traffic-Related Stress in the Bike Lanes
Another downside to living in a big city: the constant traffic. Using a bike will likely cut your commute drastically and reduce any stress typically brought on by traffic, which is very common in larger cities.
While it is highly recommended that you do not ride your bike in an area where there is heavy traffic, you can still ride your bike in a designated bike lane.
The bike lane is made for bikes only; therefore, the traffic in that lane is very light, and on top of that, the cyclist will have the right of way since vehicles are not authorized to ride in that particular lane. 
These lanes were first created in places like New York City and Los Angeles and have slowly begun to expand to other large cities. Larger cities also have traffic lights in their bike lanes so that pedestrians can cross easily.
QUICK TIP: Before you venture out into the big city and ride your bike, make sure you look up any traffic laws pertaining to bikes, as they may vary by city. 
#5: Biking Cuts Public Transport Costs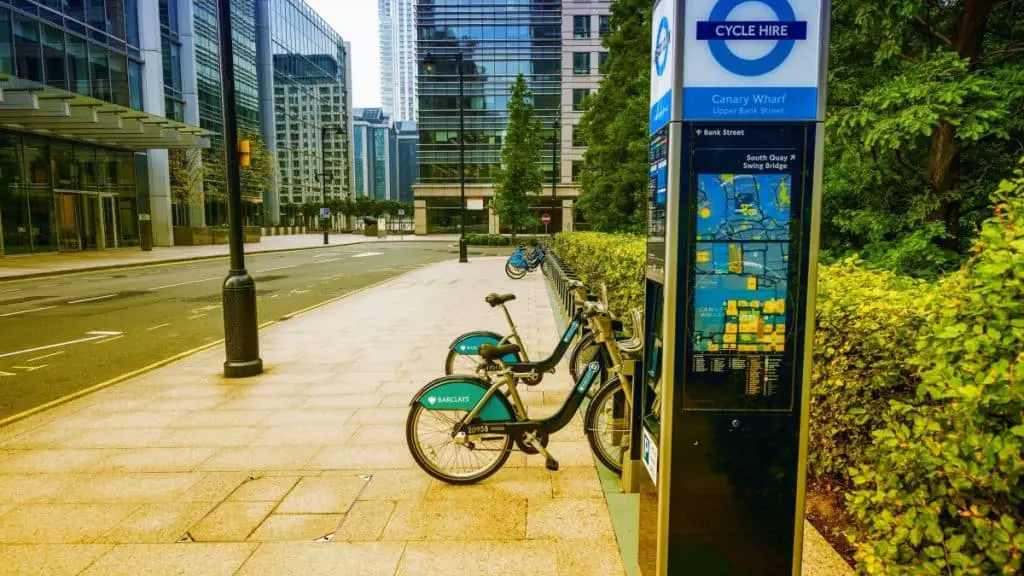 If you live in a larger city, then the use of public transportation is quite common and is seen as the quickest and cheapest way to get around a big city, especially if you need it to commute to work or run errands; the cost will likely add up over time. 
According to Statista, in 2019, the average person spent $750 a year on public transportation. This amount is likely to increase as large cities continue to increase their public transportation prices.
However, with the increased use of bicycles in a large city, using a bicycle is actually a great way to save money and will save you a few hundred dollars a year if you consistently use your bike to get around.
#6: Cycling Helps Minimize Your Stress Levels
Living in a large city can be extremely stressful. From the insane noise pollution to the overcrowded streets, it's easy to feel a bit overwhelmed. 
According to Bicycling.com, riding your bike around the city will minimize your stress. In fact, those people who use their bike to get to work are likely to arrive less stressed compared to those who utilize public transportation.
So, the next time you wake up feeling the Monday blues consider riding your bike to work; it may actually cure it!
#7: Cycling is a Great Workout 
If you're one of those people who do not consider going to the gym ideal or fun, then you may want to consider going for a quick bike ride as a possible workout solution. 
Cycling is a great form of cardio, and it is known as a popular, accessible and affordable way to exercise, especially in a bigger city. 
While many large cities have a large selection of gyms that you can visit, the truth is that they can be expensive, and many people don't have time to go to a gym.
However, if a person uses their bike to get around the city, they are able to not only get from point A to B, but they are also able to fit in a quick work out in the midst of getting to where they need to be. 
According to Cycling Weekly, bike riding comes with great benefits such as mental well-being, immune system boosting, weight loss, and overall heart health.
These benefits are sure to boost your overall health, and the use of your bike as a workout will not only improve your health and stress levels, but also save you money and time.
#8: Cycling Is a Great Way to Get Around the City
Whether you live in a big city or a small city, the truth is that cycling is here to stay and will continue to grow and become much more popular in large cities.
In many cases, you can travel by bike through routes that a car can't reach, such as through parks and other scenic routes. This means getting to see the more beautiful parts of your city while on route to your destination.
Getting around on a bike has almost become a lifestyle, and with the ongoing climate crisis, it is likely here to stay. So, if you ever decide to move to a city but don't have the funds for a car, then consider a bike instead!