The Specialized Company is one of the largest manufacturers of bikes in the United States. It comes among the world's most respected bike brands known for producing high-quality bikes that can withstand a wide range of conditions. And no doubt, this brand is adored and loved by Americans.
It is a known fact that most vehicles in America are not manufactured here, despite the fact that bikes are widely used in America. Now the question arises, Where are Specialized Bikes Made? In this article, we will answer that question and go into more detail. So keep reading the article till the end.
Table of Contents
Where are Specialized bikes made?
Specialized Bikes are manufactured in Morgan Hill, California. In this facility, Specialized does all of its research.
Additionally, they design, prototype, and develop products at their Morgan Hill headquarters. The bike is then handed over to a Taiwanese contract manufacturer once its specifications are complete. Below is everything discussed in detail.
Are Specialized bikes good?
It is well known that Specialized makes high-quality bikes. There are outlets around the world where you can purchase their bikes. In addition to high build quality, they are known for their innovative carbon frames, as well as their state-of-the-art suspension technology. There is no doubt that Specialized is a name associated with quality in the biking community.
Additionally, they are known for their durability. Bikes are backed by a lifetime warranty, as well as good customer service. You can count on them to last a lifetime. So you are ensured that Specialized bikes are ultimately good.
Note – The Hiland bikes are regarded by many experts as the one of best choices for those seeking affordable yet powerful mountain bikes. Check out whether they are worth trying or not!
History of Specialized Bikes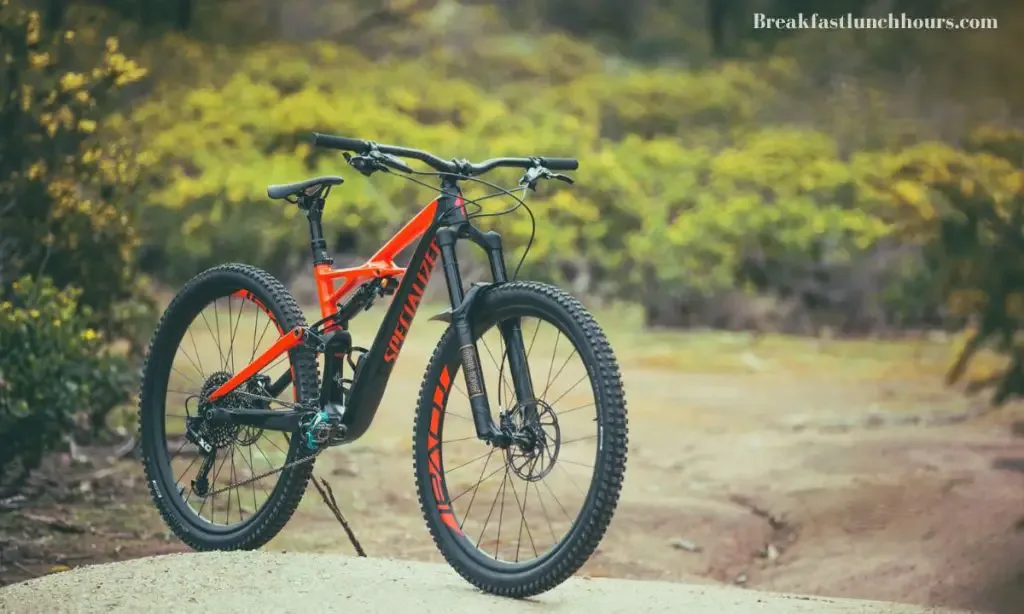 The company was founded in Morgan Hill, California, in 1974. The founder of the company, Mike Sinyard, sold his VW bus for $1500 so he could fund a cycling trip around Europe. 
It was there that he bought some Cinelli bike components. The lack of high-quality Italian bicycle components in the USA led him to start Specialized as a way to import these parts.
The Specialized Touring Tire was one of the first bike parts that Specialized began producing in 1976.
The company began manufacturing bikes in 1981, which was a big year for them. A road bike from Allez, a touring bike from Sequoia, and a mountain bike from Stumpjumper, the first mass-produced bike in history. Stumpjumper bikes are still made today by the company.
As part of its quest to manufacture the first mass-produced carbon road bike in the world, Specialized introduced the Epic in 1989. The Globe series of urban bikes was launched by Specialized during the 1990s. In 2009, the brand launched again.
The Full Force brand of mountain bikes was launched by Specialized in 1995 and 1996. Bikes like this were sold by bargain retailers. A number of bike retailers were angered by the move, so the brand only lasted for a short time. 
Is Specialized an American company?
Specialized is an American bicycling company that designs, manufactures, markets, and distributes bicycles, bicycle components, and related products under the brand name 'Specialized', as well as the premium and high-end ones under the name 'S-works'.
Who makes specialized bikes?
A division of Specialized is Merida, which develops most of the company's products and makes most of them in China and Taiwan.
The Specialized Purist, one of the company's most popular products, was developed in Shenzhen, China, and is one of the company's best sellers in North America.
Nonetheless, Specialized and Merida signed an agreement that prevents Merida from distributing its brand names in North America. In other words, it can be said that the majority, if not all, of Specialized products are manufactured in China and are distributed in neighboring countries in North America.
What are the popular Specialized bikes?
It is true that Specialized offers a wide range of bikes to appeal to different riding styles and preferences. The bikes can benefit everyone, regardless of whether you are an expert cyclist or a novice rider. A few of the most popular Specialized bikes are listed below:
Specialized Men's Diverge Expert X1
Specialized S-Works Tarmac Disc ·
Specialized Fuse Comp 29
Specialized Turbo Vado 3.0
Can Specialized bikes last a long time?
A specialized bike's longevity is significantly influenced by its frequency, intensity, and the way that it is maintained and stored. A specialized bike can last over 20 years if it is properly maintained and maintained regularly.
Your specialized bike will require more frequent tune-ups and parts replacement if you use it every day for commuting or for more intense rides. However, with proper maintenance, it is still possible to get many miles of reliable performance out of your vehicle.
When specialized bikes are stored in a dry and protected place and ridden only occasionally, they can last a lifetime.
Exclusive features of Specialized bikes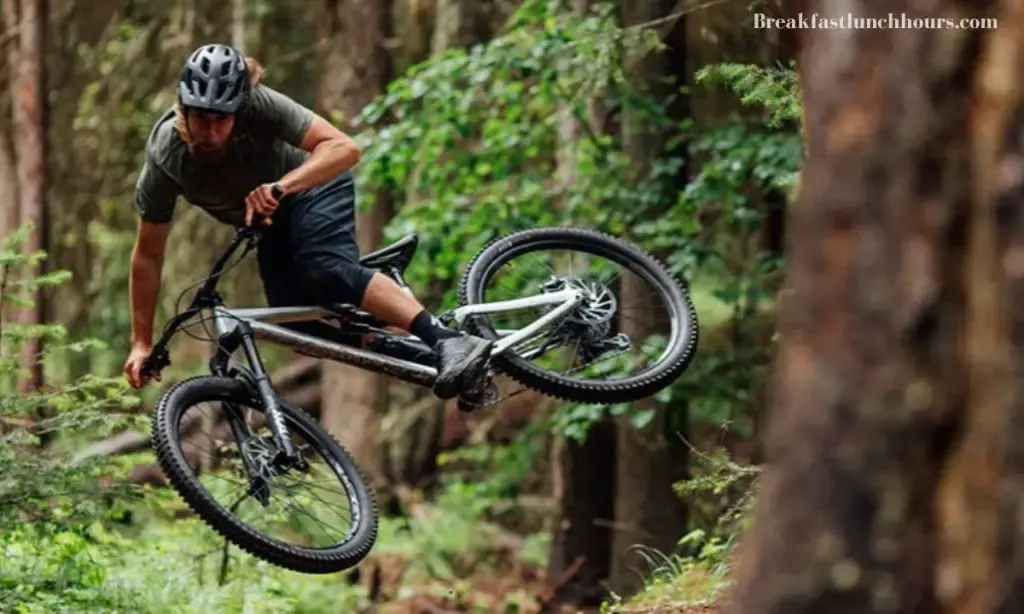 The comfort, durability, and safety of specialized bikes are well known. The following are some of the factors that make Specialized bikes so popular among cycling enthusiasts.
Aspects of Frame Durability
A specialized bike's frame is typically made of steel, carbon fiber, and aluminum, which is a high-quality material.
Aluminum frames offer a good balance of affordability and strength, while carbon fiber frames are known for their lightweight.
Tires and comfortability
Specialized bike tires offer flawless performance on different terrains thanks to their design. The wide tires provide extra stability and traction, while the tread patterns are designed to fit different terrains.
Stability and suspension
To reduce the impact and bumps on the ride, special bikes feature front and rear shock absorbers. On Specialized's road and gravel bikes, the company's proprietary suspension technology, Future Shock, is used as part of the suspension. With this product, you will be able to ride on rough roads with more comfort and control.
Exceptional handlebars
It is Specialized's goal to offer a wide variety of handlebar options that are designed to meet your individual riding style and preferences. Road bikes come with drop bars, while mountain bikes have flat bars. Every rider has different preferences for handlebars.
Other parts
SRAM and Shimano are two of the best brands of components used in specialized bikes. No matter the conditions or whether it's a climb up a steep hill or a ride down a technical descent, these components are designed to deliver a reliable and consistent performance.
Are Specialized Bikes worth it? 
Definitely, as long as you can afford it!  There are many advantages to choosing this brand, bikes they manufacture top-notch bikes, they have a loyal customer base, and they offer an impressive warranty. It is guaranteed that you will receive a great bike. This product comes with a lifetime warranty, which makes it very trustworthy.
Specialized manufactures their own parts as well and a perfect component for a bike is created using 3D printing technology.
The bikes are famous for their high-quality frames. Overall, budget buyers may not be able to afford the price. Nonetheless, if you are looking for a good bike with a well-known name, then Specialized is an excellent choice.
FAQs about Specialized Bikes
Where is the Specialized Bikes headquarters?
With headquarters in Morgan Hill, CA, Specialized has been creating the world's most innovative bikes and gear for nearly 49 years
Is Specialized able to customize bikes?
You can customize your Specialized bike by choosing a frame color, upgrading components, and adding personalized name decals. Additionally, some models are designed specifically for women.
Is Specialized or Trek better?
Over the years, Specialized and Trek have established themselves as popular bike brands offering several bikes in various categories. Neither bike brand is better than the other; it just depends on your personal preference. In terms of bikes and accessories, both companies offer similar products around the same price point. Specialized offers better parts, but Trek offers a wider selection of bikes, so you can get more options.
Wrapping up – Where are Specialized bikes made?
From entry-level bikes to expert ones, Specialized produces them all. Among their bicycle categories, they offer aero road bikes, cross-country bikes, mountain downhill bicycles, and mountain bikes. It is Specialized's goal to produce bikes that are capable of solving riders' problems and meeting their different needs. 
In conclusion, Specialized bikes are the perfect choice if you are looking for the best performance and exclusive features. Now you know where are Specialized bikes made; the designs and prototypes are developed in Morgan Hill, California. Following that, Merida Bikes manufactured them in Taiwan. However, there are some Specialized bikes made in China that are at the lower end of the market. We hope you got your answers.