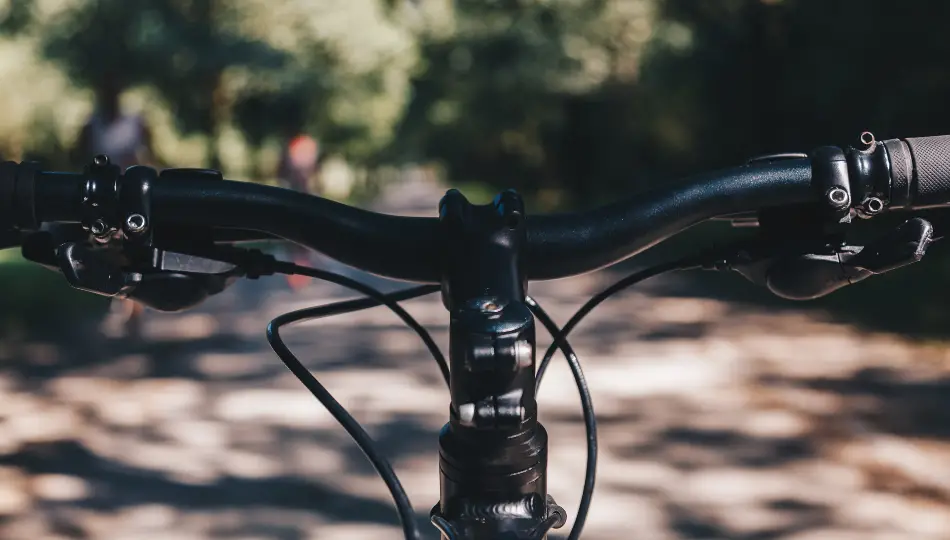 Every bike has a fit. If the bike is too big for you, well, it can be quite dangerous. At the same time, if it is too small, the ride will be rather uncomfortable. Today though, we want to take a look at the bike stem.  It is a small component that plays a major role in what the bike feels like to the rider. So, can a bike stem be too short?
A bike stem should be proportionate to your torso and arm length. If a bike stem is too short, the ride will be uncomfortable, which can put a strain on your back, glutes, neck, and arms.
In today's article, we want to tell you how to tell whether or not your bike stem is too short. We will also discuss whether or not the length matters. You will also find some advice, and much more.
Luckily, bike stems are not expensive, so you can always shop around to find the right one for you. However, our goal with this article is to make your job as easy as possible. So, let's get into it.
How Do You Know If Your Bike Stem is Too Short?
There are three main ways of telling whether or not your bike stem is too short. Unfortunately, none of these are visual tells.
So, let's get into the three main ways of telling whether or not a bike stem is too short.
Handling: The first clue is the Handling of the bike. Your handlebars should not feel twitchy (meaning 'overly responsive'). Yes, they should feel responsive, but they may be too short if they start to feel twitchy.
Riding position: Next is your riding position. You should feel instantly whether or not the riding position is comfortable. Obviously, if you have to lock your elbows, the stem is too long, but if they are too short, you will often have you feeling like you have T-Rex arms. You should get on your bike, sit up straight, and then when you lean down to grab your handlebars; it shouldn't feel like your elbows can almost dig into the side of your torso.
Post-ride: Finally, you have a post-ride analysis. If you go on a 30 to 40-mile ride and your glutes and upper back are in pain, it can mean that your bike stem is not the right fit. Now, if you know that your bike stem is not too long because you don't have to lock your elbows while riding, then the only other explanation is that the stem is too short.
NOTE: If you'd like to know more ways to choose the perfect bike for you, check out this article I wrote: "A Beginner's Guide to Choosing the Perfect Bicycle".
It may take some time for you to conclude. However, at least you now know what to look out for.
How Do You Know If Your Bike Stem is Too Long?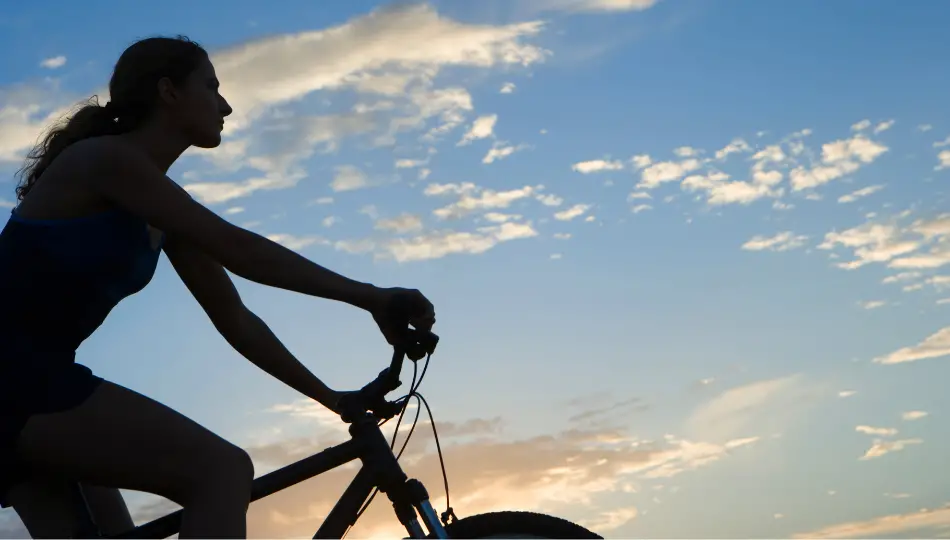 I know this might not be the question you were searching for, but it is still a critical concept that you need to know just in case you go out and buy a new bike stem to test out.
Remember, you don't want to swap your short bike stem for one that is too long because your ride will still be uncomfortable. So, here is how to tell if your bike stem is too long.
Get yourself into a position where you are sitting up on the bike. When you lean forward to grip the handlebars, you need to analyze the position of your arms. Many people will say that if your elbows are locked, the stem is too long.
TIP: While it's true that your elbows shouldn't be locked, you also don't want them to be in a near-lock position, so always watch out for that.
Does Bike Stem Length Matter?
If your bike stem is uncomfortable, you are most likely going to try and buy a new one for your bike, and you might consider whether or not it is a priority for you. So, in this section, we want to discuss whether or not your bike stem actually matters. 
Having the right bike stem improves a lot of aspects of your riding experience.
Here are just a few things you can expect when you have the right size stem:
Better handling
More comfort
Less strain on your back
Less strain on your glutes
Improved performance
Less wear and tear on the bike
What Is The Best Length for a Bike Stem?
Although everybody is different, a few universal concepts apply to the length of a bike stem. So, if you have tested out whether or not your stem is too short by going on a long ride and you are still not sure whether it is correct or not, here is a table showing what the most bike stem length is:
| | | |
| --- | --- | --- |
| Quality | Length | Best for |
| Short | Less than 90mm | People shorter than 170cm |
| Optimum | 90m to 100mm | People of all heights |
| Long | 110mm to 120mm | People between 180cm and 187cm |
| Extremely long | 130mm or more | People above 186cm |
I know, most of those figures overlap. People have different proportions and different comfort zones. Someone who is 183cm tall could be just as comfortable on a 90mm stem as someone who is 175cm tall. So, use this table as a guideline only.
You Can Test Stem Lengths
If you find yourself shopping around, we have a piece of advice for you. You can find cheap bike stems. Now, I don't recommend using them, especially if you ride a lot.
However, you can use them to test out the perfect length for you. Amazon has some great value ones that are great for testing out. You can find them here (this one is a short bike stem on Amazon), and here (this one is a longer one that can be height adjusted).
TIP: To test out the perfect stem length length for your bike, measure what length your bike stem is currently and then buy one size above that and one size below it.
You should already know what your current stem feels like. So, start with the shorter one and go for a 20 to 30-mile ride. Remember to give yourself a day for the post-ride analysis. When you are done, then repeat this process with the longer stem. Once you find the correct size for you, you can go out and buy a premium stem of that length.
Are Bike Stems All Universal?
It's always best to get the specification for your bike before buying. Check the connectors, and when you go shopping, you should have an easier time picking out a bike stem. However, there is one important thing to note about your future purchase.
Bike stems are mostly universal. Finding one that is not universal will be a lot harder than finding the universal standard, so you should not worry too much about whether or not the bike stem will fit your bike because there is a 99% chance it will.
Final Thoughts 
That brings us to the end of this article. Hopefully, you now have everything you need in terms of information to go out and make an educated purchase. That was one of the goals of this article. Whether or not you have to change your bike stem depends on you.
You can have two individuals who are the exact same height with a bike that is exactly the same, and they will need two different bike stems.
As I like to say, we are all unique, and our preferences can set us apart.