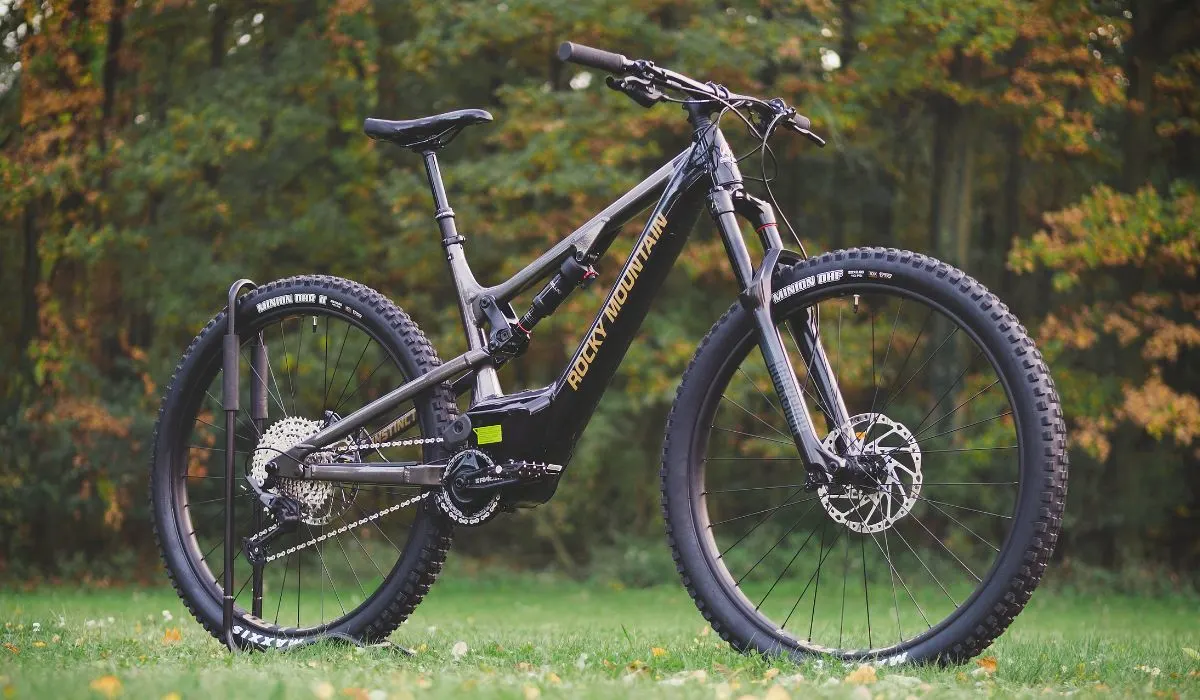 Finding a mountain bike that fits might seem like an endless, extended search with much frustration. However, it doesn't have to be if you know which size a 29-inch bike would work for and how to find out if this size is for you.
A 29-inch mountain bike refers to the wheel size and will fit a taller person between 5.6 and 6.6 inches. The 29ers are heavier and easier to manage on the road, and the frame options usually fit the taller rider better. The inner leg inseam should be between 28 and 34 inches.
Some of these measurements regarding a 29-inch (also called a 29er) bike are vast, and you might still not know if this is the right bike for you. It is not a one-size-fits-all bike, and you will have to investigate the requirements for a 29er.
Size Chart For A 29-Inch Bike
You might have heard all about the hype and want to consider changing your bike to a 29-inch bike. First, you won't be able to change your current bike's wheel alone, as the frames are made in conjunction with the wheels.
The problem is that a 29er won't work for everyone, and you should consider all the measurements before buying a bike that does not suit you.
To ensure a 29-inch bike will be comfortable for you, you must measure the inseam of your leg and have an accurate height measurement.
| Height (feet) | The inseam of the leg (inches) | Wheel size that will fit | Frame size |
| --- | --- | --- | --- |
| 5'5" to 5'9" | 26 to 32 inches | 27.5" | 16 to 17 inch |
| 5'9" to 6'0" | 27 to 32 inches | 27.5" | 17 to 18 inch |
| 6'0" to 6'3" | 28 to 33 inches | 29" | 18 to 19 inch |
| 6'1" to 6'6" | 29 to 34 inches | 29" | 19 inch and over |
The taller you are, from 6 feet 1 inch and more, a 29er will become more and more appropriate for you to buy and ride. Those who are a little shorter wanting to find a 29er that fits will have to consider their precise measures regarding:
As you can see, there might be overlapping between a 27.5er and a 29er regarding wheel size and what is suitable for you. Some might stick to a 27.5er, and others can quickly go for the 29er. Here, the frame size comes into play. 29ers come with many different frame sizes, and the frame size will determine if a specific 29er is perfect for you.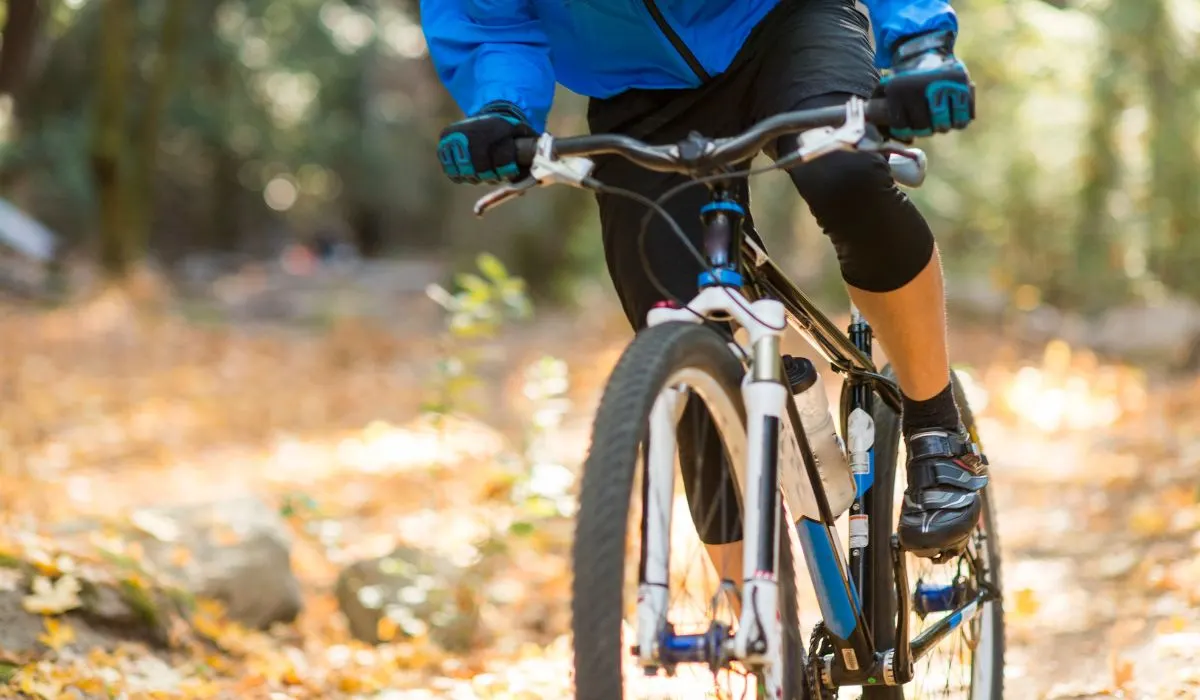 How To Measure Your Bike Size
There are specific ways you can determine what size bike and frame is good for you. After you know how to do this, research brands that have your size and other perks you are looking for to find your dream bike.
The frame size is important, especially for women, as standard bikes fit men better. If you know what your frame size should be, you can quickly determine if your dream 29er is out there or if it is a dream you need to lay to rest.
Another important note you should not miss is that manufacturers do not label their bikes the same. Some will use an XS to L labeling system, which doesn't correspond to another manufacturer's size. For example, brand A's size small might be brand B's size medium. Leg inseam is a more accurate way to measure.
Measure your leg inseam to determine what size frame would fit you. To select your frame size for a 29er mountain bike, you can use the following formula:
Leg inseam x 0.685 = frame size in centimeters, divided by 2.54 to get your frame size in inches.
From here, you can take a few bikes for a test run and won't have to scratch your head to know where to start. When you know the frame size you want, try different 29er bikes and brands to find your perfect fit.
Other Things To Consider Before Buying A 29er
There are many adjustments you can make to a bike to know whether it fits or not. Although the frame might be too big or too small, you may be in-between sizes, and you can adjust other things to change how you fit on the bike.
Some adjustments that will change the feel of a bike are:
Unfortunately, you won't walk into a store and buy the perfect bike. Instead, you will have to:
sit on it
make adjustments
go for a ride
test other sizes to compare
What Makes A 29-Inch Bike Different?
A 29er may shock you the first time you sit on it, especially if you have been riding a 26-inch or 27.5-inch bike. It might seem bulky, heavy, and a little uncontrollable initially, but it will be a game-changer if it fits you.
Some specifics of a 29-inch bike you might want to know:
The traction of a 29-inch bike is excellent, as the contact patch on the ground is more significant and will keep you firm over slippery and rocky surfaces.
Although it takes longer to get the speed up, it takes less effort to keep that momentum going.
A 29er is heavier, and competitors would likely feel the difference more than a casual rider.
The attack angle is lower, and approaching a rock or bump will feel smoother than with a smaller wheel.
The controllability of a 29er might feel more difficult at first because of the extra weight, but being able to ride smoother over obstacles will make you as a rider more comfortable.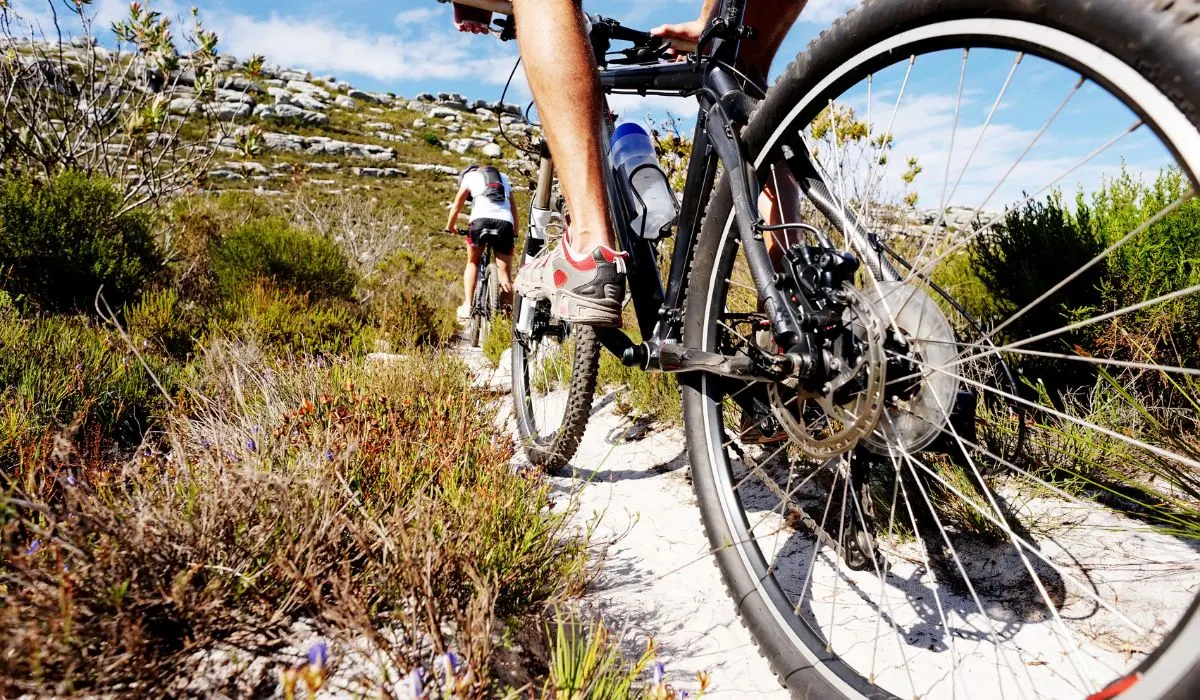 What If You Bought A 29er That Is Too Big For You?
You might still save your purchase if you measure and find it too big for you. You can always lower the seat as far as possible or try a shorter seat post. Another adjustment you can try is getting a shorter stem; this will adjust how you sit and could fix the problem.
The last adjustment is to move the seat forward. If none of these work, you might have to exchange the bike, if possible, or sell it and make an informed choice next time.
Conclusion
A 29er might be for taller people, but you will never know if you fall into that category if you do not follow the measuring guidelines precisely. Ask a shop owner to help you too, and maybe you can tick a 29-inch bike off your wish list.
You might also be interested in: