The Hiland bikes are regarded by many experts as the best choice for those seeking affordable yet powerful mountain bikes. No matter if you are a regular mountain biker or a commuter, this brand always has something that will suit your needs.
By comparing their exceptional features, performance, and durability, we will ensure that you are provided with all the information you need to make an informed decision.
In this Hiland bike review, we have shared the finest mountain bikes within this brand, which effortlessly combine looks and performance. Additionally, you will learn about its exclusive features so you can conclude your Hiland bike choice that will satisfy all your needs without breaking the bank. So keep reading the article to get a brief idea about "Are Hiland Bikes Good or Not"?
Are Hiland bikes good?
Yes. There is no doubt that the brand comes under the favorites category among buyers due to its almost unbeatable price-quality ratio.
If you are interested in riding a road bike and are looking for a model that is affordable yet very effective, you will find what you need here. Contemporary design, clean finishes, high-end technology, and top-notch quality materials, all of these ingredients make up a perfect combination for these bikes. Let's talk about the features in detail below.
Exclusive features of Hiland Bikes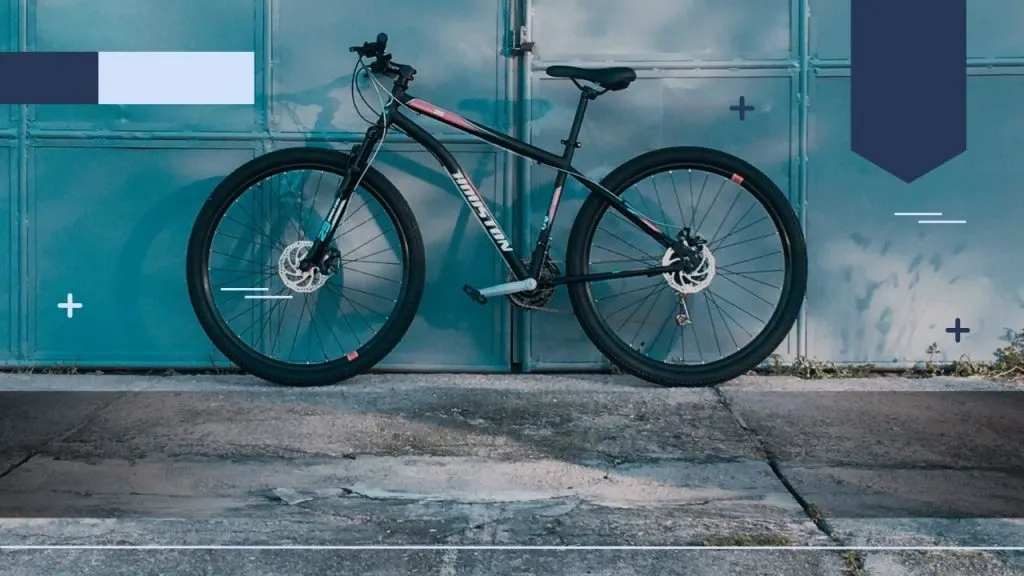 Different sizes are available
The Hiland bikes are also available in multiple sizes, which is a profound advantage. With their wide range of sizes, Hiland offers a bike for every age group, from small kids bikes to extra-large adult bikes.
Excellent performance 
In terms of performance, Hiland bikes excel. Whether you are mountain biking or riding off-road, their bikes will suit all conditions. Moreover, when you ride on rough and rocky terrain, their durable tires absorb bumps and shocks. By allowing you to ride all kinds of rides, they give you versatility. 
Quality construction
Hiland frames are mostly made of 6061 aluminum. A bike made of this material will be lightweight, corrosion-resistant, and durable. As a result, the bikes are capable of withstanding harsh outdoor conditions.
A high-carbon steel frame is also found on some Hiland bikes, especially those designed for kids. The frame will be robust enough to withstand unintentional drops, abrasive handling, and crashes.
Comfort
Hiland bikes feature comfortable padding and easy-to-grip handlebars, so riding them will be smooth and comfortable. As they are constructed of rigid materials such as aluminum, these bikes are fairly sturdy.  Their frame and overall structure remain extremely lightweight and versatile, but they are still highly maneuverable.
As a result, your shoulders will not be overstrained, and you will feel more comfortable. Furthermore, you can ride for longer distances and for longer periods of time as a result of the same. Look no further than Hiland's multiple styles when it comes to youth bikes that promise comfort.
A wide array of options is available
Another good thing about Hiland bikes is that they come in many different styles. Therefore, no matter if you're young or old, experienced or budget-conscious, you won't have a problem finding the right bicycle for you.
From mountain bikes to hybrids, road bikes to youth bikes, and even BMX bikes, all are available. For each category, there are a variety of models available with different features, such as gear ratios. Additionally, these models are available in a variety of colors and sizes.
Price range
In general, Hiland bikes do not tend to be too expensive or too cheap compared to other bike brands of the same model. As you can see in the following section, Hiland bikes come in a range of prices.
Hiland road bikes:  $299.99 – $399.99
Mountain bike:  $229.99 – $400.00
Women:  $199.99 – $369.99
E-Bike:  $599.99 – $1,299.99
Youth:  $99.99 – $343.99
City/Hybrid:  $199.99 – $399.99
Pros and Cons of Hiland bikes
Pros:
Bikers love Hiland bikes for the following reasons:
It is easy to assemble and quick to use
A reasonable price for upright quality
Adding and removing gears is easy
Budget-friendly bike
Adaptable to the latest technology gears
Long and short heights are supported
Specially designed bike for adults, women, and adults
Long-lasting durability
Latest models
Engineering of the highest quality
Cons:
Bikers disliked the following about Hiland Bikes:
Some of Hiland mountain bikes with seats that are non-adjustable
It lacks a kickstand
On a regular basis, brakes need to be checked
Riders weighing more than 230 pounds should not use this bike.
A steel-frame bike may be slower during a race
What type of bikes does Hiland manufacture?
Hiland has two types of bikes: 300B for beginners and 500B for advanced riders. Children that are about one or two years old can learn how to ride a bicycle with a beginner bike made specifically for them to learn how to ride a bicycle. A Humildic 500B is the older model of all Humildic bikes, suitable for users who are 5 or 6 years old. It is one of the most basic Humildic bikes.
The Hiland Bikes Company is an established company that designs and manufactures bikes in many styles and models. Here are some categories of Hiland bikes: 
Hiland road bike
Mountain bike
Electric Bike
Hybrid/City
It's easy to find a bike you'll love at Hiland Bikes if you're looking for a reliable and durable transportation solution. But it is ensured that your lifestyle will be complemented by a Hiland bike. Above we have also curated some of the best Hiland bikes with the best reviews and ratings. You can click and make a purchase.
Comparison of Hiland bikes to other brands – Hiland Bikes vs Schwinn
Choosing Hiland over other brands can seem like a maze once you get into cycling, but you won't regret the journey once you get there. For instance, we have made the comparison of Hiland Bikes vs Schwinn
In terms of performance, the Hiland mountain bike has performed well enough to make its way into any mountain bike roundup conducted by sources that have the ability to carry out their own high-quality, hands-on tests on mountain bikes. Simply because of that, it is a good product to recommend on its own.
As for the Schwinn high timber brand, it was rated highly by a reputable source that conducts practical testing. Aside from earning its 'most versatile' title, which by itself indicates a certain level of quality. Moreover, it also discovered that it did well in the 'best cheap mountain bikes for beginners' roundup.
Lastly, we wanted to compare the performance of Hiland Mountain Bike and Schwinn High Timber in a head-to-head comparison, but, unfortunately, the reviews are so close, and both have good ratings.
Tips to decide which brand to choose:
You must weigh the advantages and disadvantages of each brand before choosing your next steed.
Taking a look at popular brands, you will note they have a longstanding reputation for producing high-quality bikes that last. Nevertheless, this usually comes at a higher price, making it unsuitable for newcomers or those seeking a budget-friendly option.
With Hiland, you can get a reliable bike at an affordable price that will still provide a smooth ride. While Hiland bikes don't have as many advanced features as their more expensive counterparts, their value and performance are unrivaled.
Overall, with Hiland bikes, you don't have to compromise on performance or durability. Discover the freedom by exploring those winding trails or taking off on an adventure in the city; with Hiland by your side.
You might also be interested in – Giant Vs. Specialized Vs. Trek: Full Comparison
Hiland Road Bikes History & Overview:
Understanding the history of Hiland bikes is the first step to getting a precise idea about "Are Hiland bikes any good or not". If you are interested in knowing the brand's reputation, this will give you a rough idea.
The Hiland Bikes company was founded in 1921 when the bicycle business exploded in the United States. Hiland's son Harry Walter Hiland founded the company with John S. Hiland. Their initial focus was on manufacturing and selling bicycles in the United States. The company's popularity skyrocketed soon after, mainly because of the high-quality bikes it offered and the optimistic results.
In 1921, however, the company had to be split up among multiple owners for some reason and could no longer remain in the hands of its original founders. Following their takeover of the company in 1957, the cycle corporation of America relocated the manufacturing unit to China in order to reduce costs.
However, the quality of the bikes stayed the same even after the company was acquired by a big Taiwanese company in 2013.
FAQs:
So, Are Hiland bikes good?
Yes, definitely, Hiland Bikes has a lot to offer, and you have learned that in this article. They're decent bikes with some great features, but it's essential to compare them with other brands as well, and we have done that as well.
Ultimately, you need to find the right bike for you. Make sure you do your research, and you'll enjoy riding a Hiland bike or another reliable brand for a long time to come. We hope you found the precise answer to the question of whether Hiland bikes are good.