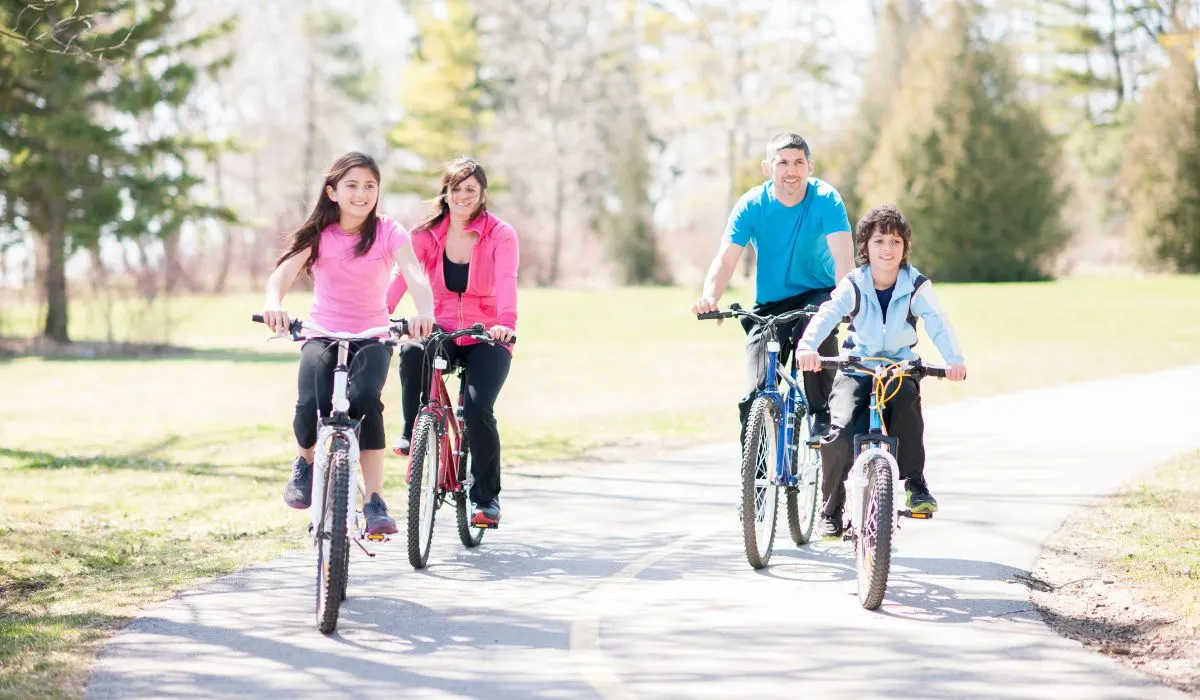 Huffy bikes are aesthetic, temptingly cheap, and readily available at general department stores like Target, Walmart, and Amazon. However, does the brand's affordability come at the cost of quality?
Huffy produces average, entry-level bikes ideal for recreational riders and families. However, they aren't fit for fitness or professional riding. Huffy bikes are ideal for someone who prioritizes comfort and aesthetics over speed and performance.
There's no doubt that Huffy bikes are subject to a lot of debate. We're here to put the argument to an end with our extensive review of whether they're any good, including pros and cons.
Are Huffy Bikes Any Good?
Huffy bikes are good-quality for entry-level and recreational riders. The brand sells some of the cheapest bicycles on the market.
However, they don't meet the standard of top-level brands designed for serious riders or professionals.
The Huffy brand focuses on and prides itself on delivering:
comfort
aesthetically pleasing designs
affordability
These bikes are ideal for riders who value comfort and aesthetics over performance qualities.
Most of their bikes are found in department stores like:
Still, remember that you get what you pay for. Unfortunately, Huffy bikes lack the speed and performance needed for fitness and group rides. As a result, elite riders don't purchase them due to their:
cheaper components
lack of robustness
poor suspension
limited frame sizes
Huffy Overview & History
Huffy has been manufacturing bikes for 130 years since George P. Huffman observed a bicycle boom sweeping the US nation. He transformed his humble sewing machine company into a bike manufacturer in 1892.
However, Huffy bikes are now manufactured in China after succumbing to Walmart's pressure demand. Hence, Huffy bikes often get a bad reputation. Being mass-produced in China led to a decrease in quality.
The bikes were initially known as Dayton bicycles. However, in 1924, the company rebranded to Huffman Bicycles. The first Huffy bike appeared much later in 1953.
Today, Huffy is famous for producing various entry-level bikes, including:
Cruiser
Mountain
Comfort
Electric
Kids
BMX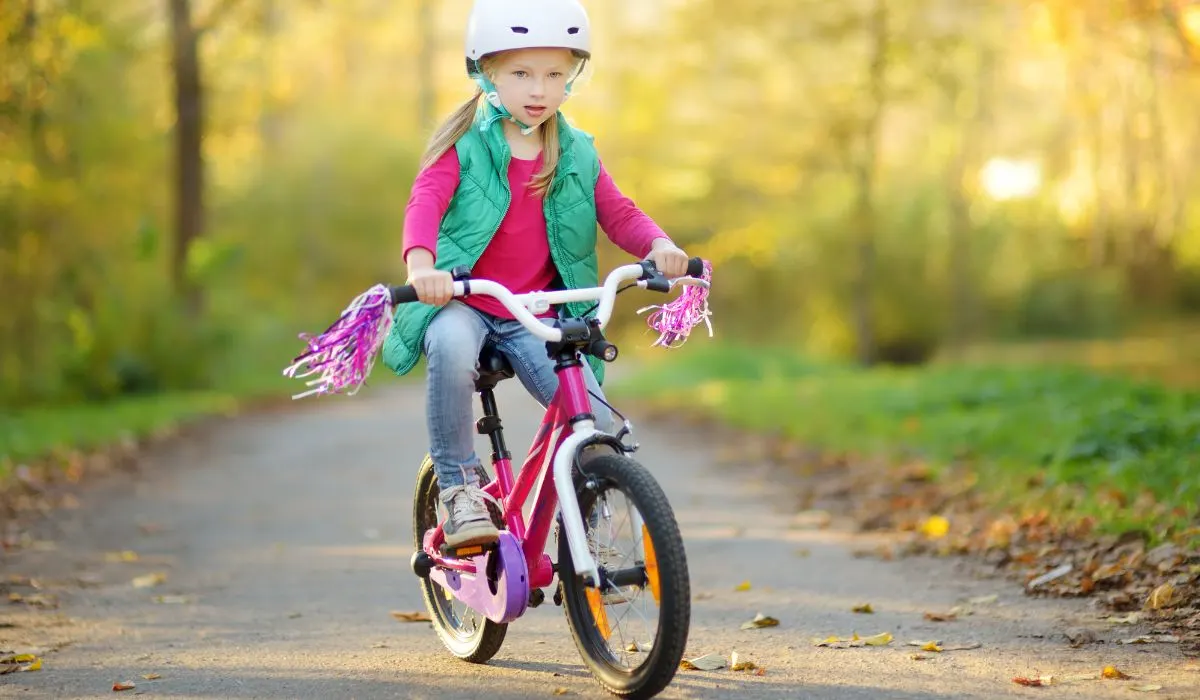 Huffy Bike Pros
Purchasing the perfect bike calls for a lot of forethought. However, Huffy bikes have numerous advantages that make them worth the investment.
Here are the primary qualities that make Huffy bikes an excellent choice for riders. 
#1: Dependability
Huffy bikes have gained the trust of customers thanks to their consistency and dependability for 130 years.
Every Huffy bike is manufactured to withstand years of use. Their commitment to quality and over a century's experience makes them a  dependable brand.
#2: Affordability
Huffy strives to maintain simplicity and affordability.
Huffy bikes have long been known for their affordable prices. The company is proud to offer some of the most affordable prices for its:
bikes
biking equipment
accessories
Their excellent pricing is one of the primary reasons that Huffy bikes remain a sought-after brand amongst recreational bikers.
#3: Durability
Huffy manufactures its bikes with durability and stability in mind. These bikes are built to withstand years of riding, featuring durable carbon steel frames.
Huffy bikes feature:
a rugged and robust frame
a sturdy handlebar
efficient and responsive brake system
Whether an entry-level rider or an experienced cyclist, Huffy bikes are sure to handle whatever you throw at them.
#4: Comfort
Huffy bikes are designed for a smooth ride. The saddle seats are comfortable even without rear suspension.
The variety of Huffy models ensures that you find a bike perfect for your needs, irrespective of your age. In addition, their comfort or cruiser bikes are ideal for those who need to commute or leisurely ride across town.
Huffy also features adjustable components that you can customize according to preference and convenience to help eliminate strain on the:
#5: Model Versatility
Huffy bikes offer a wide selection of models to make a perfect fit for everyone, including:
The children's bikes are available in various models and these sizes:
In addition, adult bikes are also available in multiple sizes and women-and-men-specific models.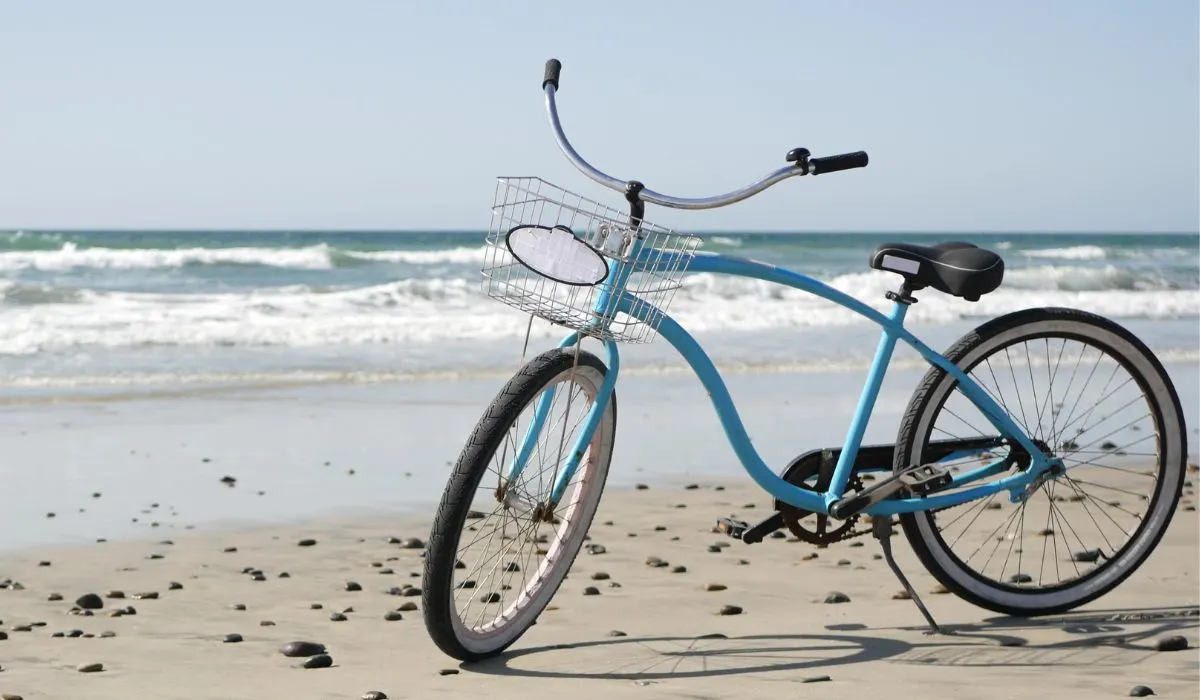 #6: Unique and Trendy Designs
If aesthetics and designs are top on your list, Huffy bikes may be just the brand for you. Their bikes feature trendy designs that make them look like eye candy!
All the components of a Huffy bike, from seat posts to handlebars, make for a comfortable ergonomic riding position. Huffy also produces a range of unique yet functional attachments that you can purchase and install if desired.
Whether you prefer a sleek modern or a traditional cruiser look, Huffy boasts varieties that suit every style. With an array of catchy designs, you're sure to find the perfect Huffy bike.
#7: Ideal for Beginners and Families
Thanks to the flexible options available, Huffy bikes are ideal for beginners and recreational riders. The variety of sizes also accommodates children and adults to enjoy going on family rides.
In 2017, Huffy introduced the Perfect Fit Frame. These bikes are a perfect choice for:
novice bikers
the elderly
those seeking a low-cost, comfy bike for general recreational use
Huffy Bike Cons
If you still aren't sure about purchasing a Huffy bike, we recommend taking a look at the drawbacks of Huffy bikes to ensure you don't waste your hard-earned money.
Here are the design problems we found in Huffy bikes.
#1: Lacks Robust Performance
Huffy bikes aren't suitable for serious sports riders or professionals. Instead, we would like to emphasize that Huffy bikes are particularly suited for novice or recreational riders.
Huffy is more a jack-of-all-trades kind of brand compared to the much-needed specialist bikes of serious cyclists. The brand primarily focuses on comfort, so they can disappoint in specs quality.
#2: Weak Suspension System
Mountain bikes need full suspension to effectively provide shock absorption from:
rocks
pebbles
tree roots
gravel
Unfortunately, Huffy bikes are hardtail bikes that only offer a front suspension fork; they lack rear suspension. As a result, their bikes lack the ability to absorb maximum shock and physical strain.
While hardtail bikes like Huffy mountain bikes are more affordable than full suspension varieties, they lack robust qualities for rocky terrain and obstacles. This leads to more strain on the body and significant wear and tear to the bike.
The limited suspension makes Huffy suitable for beginners and casual but not high-end or professional riding.
TIP: Investing in a different heavy-duty brand is best for optimal off-road adventures.
#3: Assembly
Huffy bikes are a challenge to assemble.
Most Huffy bikes come in individual pieces that need assembly that can take a few minutes to several hours, depending on the model.
Huffy Bike Varieties
Huffy offers various bikes, from cruisers to mountain and BMX stunt bikes. Here's a quick look at the available Huffy models:
#1: Cruiser Bikes
Perfect for short rides on level terrain and laid-back cruising around the neighborhood or park. Their solid frames and comfy seats are sure to provide riders with an enriching experience.
NOTE: They are cumbersome and not ideal for hills or fast bike rides.
#2: Mountain Bikes
MTB bikes are ideal for beginner mountain bikers that enjoy trail rides or mild off-road terrain. However, they do not allow for aggressive riding because they lack robust:
frames
handlebars
suspension systems
#3: Comfort Bikes
This style is ideal for commuting thanks to its ultra-comfy and upright position.
#4: Electric Bikes
The electric bikes are battery-powered to help cut you some slack when pedaling gets tiring. The pedal assists give an extra push by amplifying the effort put in while pedaling.
#5: Kids' Bikes
These kids' bikes are meticulously designed with comfort and safety in mind and include various sizes of:
themed bikes
balance bikes
tricycles
#6: BMX Bikes
Excellent entry-level bikes for BMX racing that is specifically designed for stunts and tricks.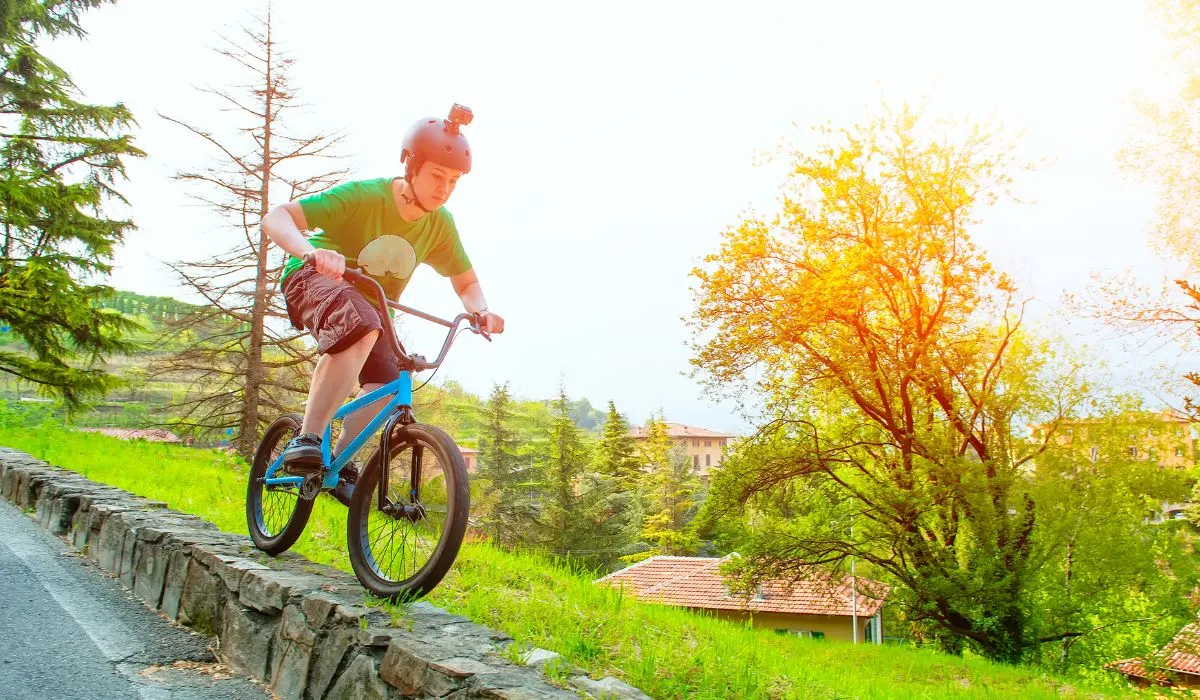 Conclusion
Huffy bikes are popular entry-level bikes aimed to provide aesthetics and comfort to recreational riders and families. Huffy is ideal for:
weekend fun
short commuting
beginner trail riding
However, the bikes lack robustness and quality for a high-end bike for professionals or athletes.
We trust you have a thorough overview of the pros and cons of Huffy bikes, helping you to decide if Huffy bikes will fit all of your needs.
You might also be interested in: