Polygon Bikes is a reputable brand that offers a large selection of bikes in all popular categories. With its diverse collection of bike models, Polygon is able to cater to a variety of rider needs, including their intended use, budget, preferred riding style, and terrain.
Despite ranging in diverse categories, "Are Polygon bikes good" is the most common question asked. No worries! To put it simply, the polygon bike is popular among riders on roads, BMX tracks, and trails making it a good brand already!
Polygon bikes are well-built and sturdy. These bikes are made to last and come for 20 – 40% cheaper than their competitors. Many cyclists that are on a budget opt for a Polygon bike due to their reliability. There are very few negative reviews about Polygon bikes.
As always, there are positives and negatives regarding Polygon bikes. A new bike can cost a few hundred to a few thousand dollars, so it's good to know what to expect from a new Polygon bike.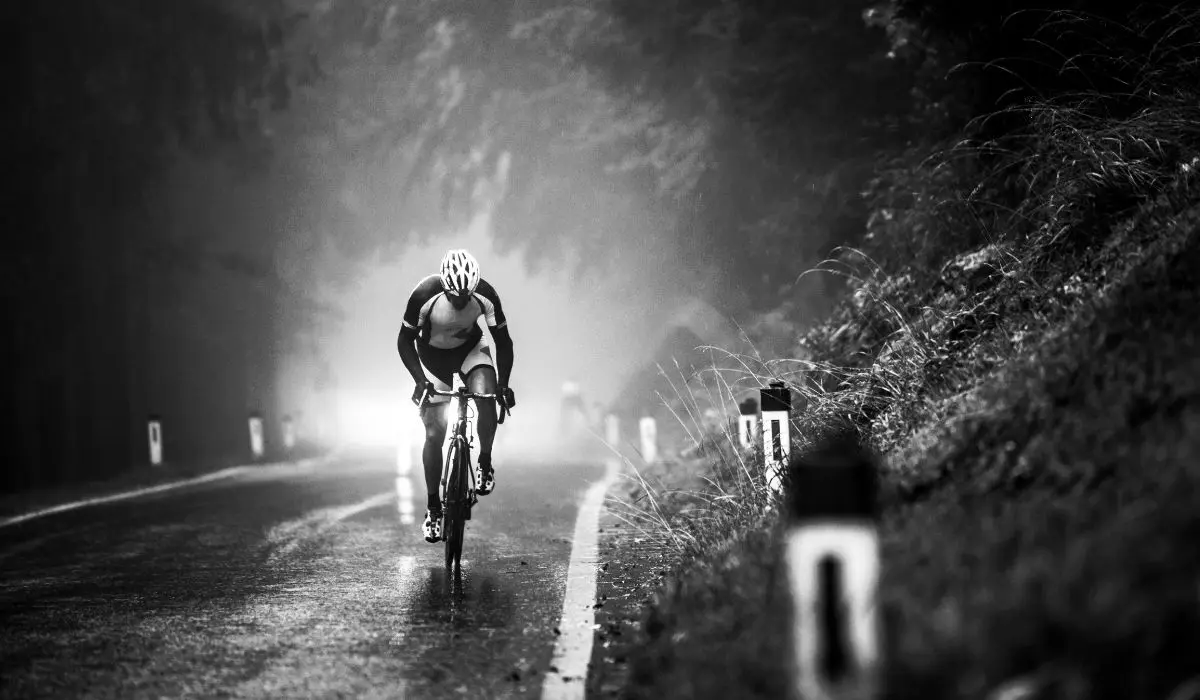 Table of Contents
Affiliate links may be used in this post. I may receive a small commission at no extra cost to you if you use my affiliate link.
Are Polygon Bikes Good?
Polygon bikes are manufactured in Indonesia, which may make some skeptical about their longevity. However, the lower manufacturing costs in Indonesia result in a more affordable bike. Polygon makes bikes for all terrains, including:
road racing
mountain biking
trail riding
BMXing
Many people ride Polygon bikes, they have many bikes to choose from. Some of these bikes are very similar, apart from one or two minor differences. So, what makes polygon bikes any good in general?
To answer this, we have asked bike riders who have experience with Polygon and other bikes. Here are the pros and what to look forward to when purchasing a Polygon bike.
Pros of Polygon Bikes
There are many great things to say about the Polygon bike brand. But with so many competitors, Polygon bikes must have some good qualities to be a popular choice.
When comparing Polygon bikes to other brands, you must consider their:
affordability
durability
parts availability
These are some of the pros of a Polygon bike:
#1: Polygon Bikes Come in a Variety of Bike Types
As we have mentioned, Polygon bikes come in various styles. A wide selection is helpful when choosing any style of bike.
#2: Polygon Bikes are Affordable
Polygon bike price is another compelling factor. They are 20-40% cheaper than competitor brands, making them a more affordable option. You can get an entry-level Polygon bike for as little as around $400 or opt for a high-spec bike worth over $6000.
#3: Polygon Bikes are Durable and Long Lasting
If you maintain a Polygon bike well and use it for its intended purpose, expect to get many hours of riding time from your bike. Of course, how long any bike lasts depends on how you ride and care for it.
#4: Polygon Bikes Have a Good Warranty
You can't beat the Polygon bikes warranty; it offers a ten-year warranty on its alloy-based frames. In addition, all their frames and non-suspension forks have a limited but extensive warranty, giving peace of mind about the product.
#5: Parts are Easily Accessible for Polygon Bikes
You can order Polygon bike parts directly from their website or from a third-party dealer. Contact customer services at Polygon to find out about their available parts on newer bike models.
#6: Polygon Bikes Hold Their Value
To sell a Polygon bike after a few years, rest assured that it will hold its value well. However, the secondhand value depends on its condition and how it has been maintained.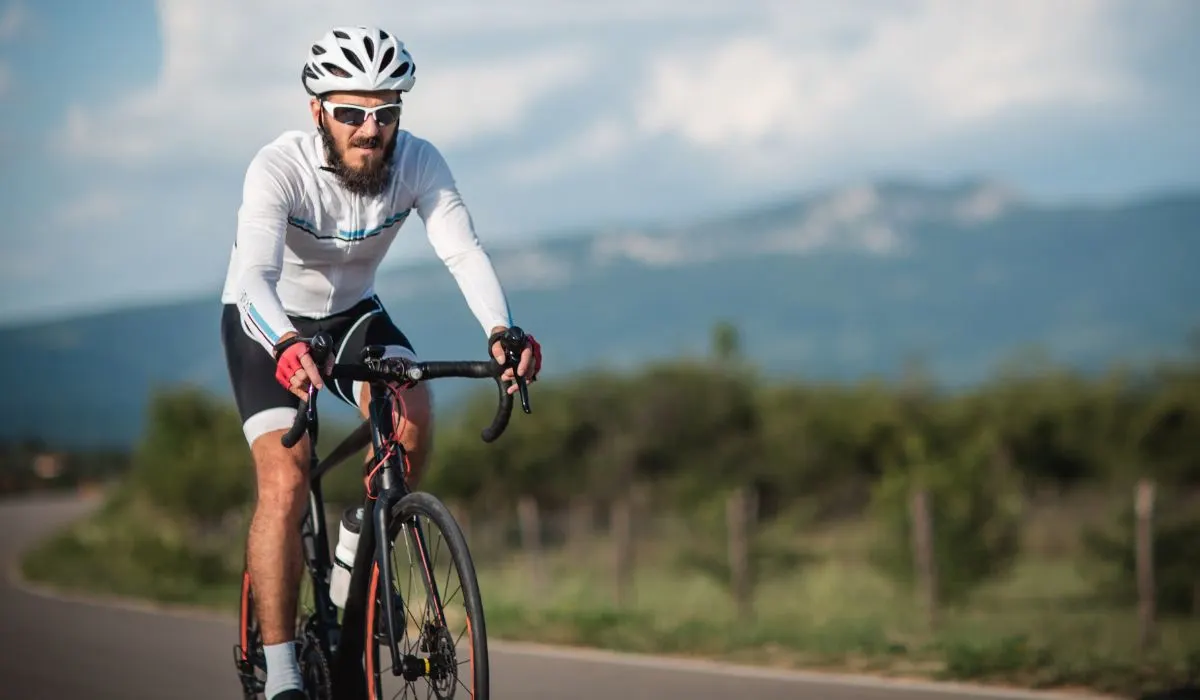 Cons of Polygon Bikes
No bike is perfect, and there are some things Polygon bikes lack that could hinder you from buying one. Consider the cons of Polygon bikes before deciding if it is the right bike for you.
These are the cons of Polygon bikes:
#1: It's Hard to Find Older Parts for Polygon Bikes
Many users report having trouble finding replacement parts for older bike models. This might continue to be a problem; consider the availability of parts for your Polygon bike in a few years.
#2: Polygon Bikes Require Maintenance
Polygon bikes require some maintenance to ensure they last. However, this is relatively standard for any bike, they must be maintained to keep them in good condition.
#3: Tire Tubes on Polygon Bikes
While Polygon bikes come with tubeless tires, these are only on midrange and high-end bikes.
Entry-level Polygon bikes don't come with tubeless tires, so it costs extra money to replace the tires with tubeless.
#4: Issues with New Polygon Bikes
Some Polygon bikes have manufacturing faults and will cause problems from when they are new. To avoid having a new bike with problems, we suggest carefully inspecting a new Polygon bike to ensure it is in good condition.
Also Check: Are Giant Bikes Good? Full Guide With Pros, Cons & More
History and Reputation of Polygon Bikes
As a brand, Polygon has been existing for the past 25 years, with a growth of reputation in the bike marketplace. Polygon Bikes are loyal to its customers, committed to serving them quality and innovative designs over the years.
From mountain trails to city streets, Polygon has been consistently delivering exceptional bikes that give a different feel to riding styles. These commitments have become the reason why Polygons have become well-known in the field of cutting-edge bikes.
Understanding Polygon Bike Models and Categories
Polygon offers different models and categories that offer exceptional styles and preferences. Polygon bikes include mountain bikes, road bikes and hybrid bikes. Each category of polygon offers unique features.
Road Racing Bikes – The different varieties of Polygon Road Racing bikes are Endurance, Cyclocross, and Flat Bar road bikes. Road bikes from Polygon prioritize speed and efficiency with lightweight frames and narrow tires.
Mountain Biking Bikes – The different varieties of Polygon Mountain bikes are Downhill (DH), Enduro, Trail, Cross-country (XC), Leisure, and Women's. Mountain bikes are designed for off-road adventure which contains features like sturdy frames and durable tires.
Urban Bikes – The different varieties of Polygon Urban Bikes are hybrids, utility, city, tandem cycles, and folding bikes
BMXing Bikes – The different varieties of Polygon BMXing bikes are Freestyle BMX, Dirt Jump BMX, Flatland BMX and Park BMX.
Youth bikes – Yes, Polygon produces bikes for youngsters too
Hybrid Bikes – offers the experience of both mountain and road bikes.
From the frames to the drivetrain, each component is carefully selected to provide exceptional results. By analyzing the role of each model, bikers can choose the perfect match for them.
There are some few best polygon bikes listed below-
Heist X– Well known for its toughness, smoothness and comfort
Path– Well known for its design, adaptability, and speed
Sierra– It is the most comfortable in the urban bikes category of polygons.
Zenith– This polygon model has an antique European-styled frame
Polygon vs Trek vs Giant
Among the several bike manufacturing in the world, we have curated the best ones that stand out from the rest of the competitors i.e., Polygon, Trek, and Giant.
It is evident that these three are the popular bike brand in the market today for producing high-quality bikes both for beginners and pros. But still, it is typical to have some differences, so below we have distinguished polygon vs trek and polygon vs Giant, so you could have a better overview of the Polygon brand.
Performance
Polygon: The components and parts of Polygon bikes are designed to provide a smooth and comfortable ride. As a result of their light build, their bikes are typically equipped with a unique suspension system.
Trek: Whether you're biking along a paved road or a mountain trail, Trek bikes provide efficient performance and are made with high-quality materials. Over the years, Trek's suspension solutions have been refined and proven, but still, it requires updating.
Giant: Giant road bikes give you an edge when it comes to climbing, cornering, and descending. This proven suspension design offers trail riders increased control for better off-road performance.
Components and materials
Polygon: Most Polygon bikes are constructed from aluminum alloy, carbon fiber, or steel and utilize drivetrain components from brands like Shimano and SRAM, along with a variety of braking systems, wheels, and tires depending on the model and intended use.
Trek: Trek's Alpha Aluminum frames are made with sophisticated metallurgy concepts, making them lightweight and strong while providing a quality riding experience.
Giant: Using raw carbon fiber of the highest quality, the composite factory produces frames that are lighter, stiffer, and more durable.  
Safety
Polygon: Among all the safety features, the rear light on the tail of the bike is the best. As soon as it is activated, it flashes, and a steady red light appears. If you have kids who ride at night, the red light is ideal if they have trouble seeing in low light.
Trek: With award-winning technologies like Iso Speed, Trek can handle bumpy trails with ease.
Giant: Giant bikes are relatively lightweight, making them easier to maneuver. If you encounter difficult terrain, this is very helpful.  
Price
Polygon: There are good bike options available at Polygon Bikes for all budgets. Hence, it is easily affordable for all riders who are seeking a great model that suits their budget.
Trek: Though trek bikes are technologically advanced, they are pretty affordable when it comes to price range.
Giant: Having extensive manufacturing units enables Giant to do mass production of bicycles annually, which in turn leads to a decrease in production costs and potentially enables them to offer more competitive prices.
Also Check: Are Giant Bikes Good? Pros and Cons
What to Consider When Buying A Polygon Bike?
Before buying a Polygon bike, consider how much you want to spend. Also consider other factors, such as the:
price of maintenance
availability of spare parts
length of time intended to keep it
While Polygon bikes are more affordable than other brands, it doesn't mean they are of lesser quality. In fact, Polygon bikes are made of high-quality materials, and many amateurs and professionals alike ride Polygon bikes.
Fortunately, Polygon has a fourteen-day trial period that allows you to see if it suits your needs. We recommend you order from Polygon directly to get access to this trial and experience everything a Polygon bike has to offer firsthand.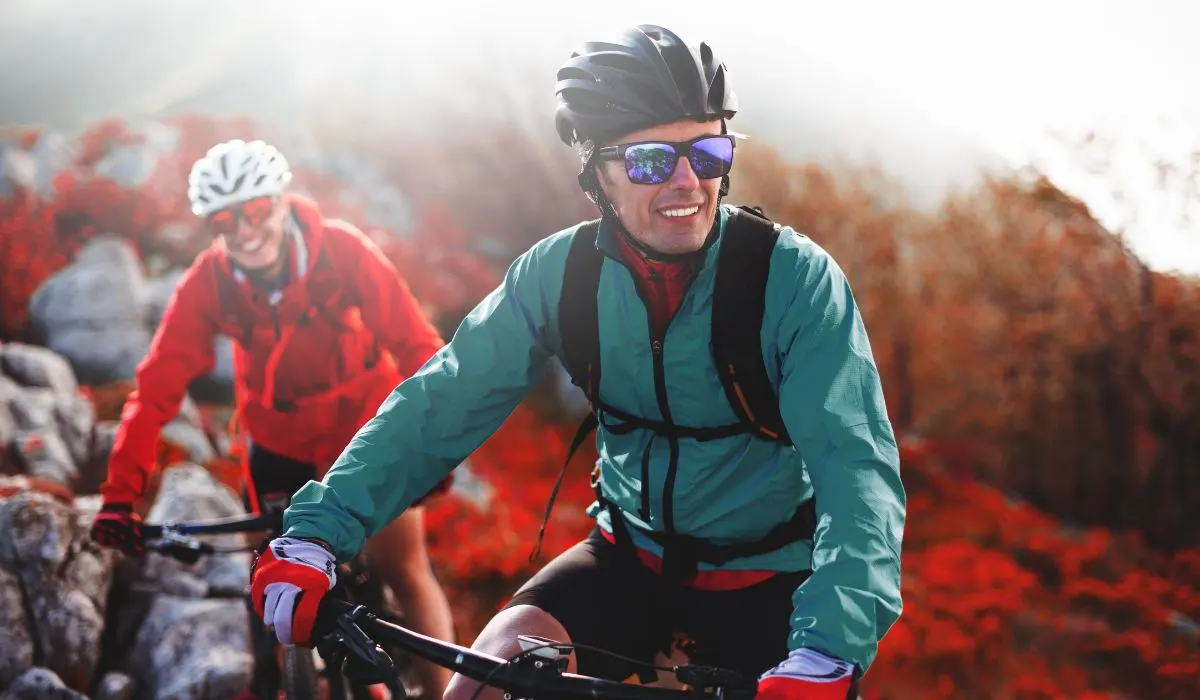 FAQs about Polygon Bikes
Why are Polygon bikes so cheap?
As Polygon bikes are sold directly to customers, their prices are typically 20% to 40% lower than equivalent bikes. As a result, companies may pass on savings to their customers rather than their distributors. In addition to this, bikes are manufactured in Indonesia at lower labor costs making them cheap accordingly.
Where are Polygon bikes made?
A Polygon Bikes bicycle is made by Indonesian bicycle manufacturer PT Insera Sena, located in Sidoarjo, East Java. There are several manufacturing facilities operated by Polygon in Indonesia.
What brands does Polygon make frames for?
Polygon has collaborated with and produced frames for the following brands: Marin, Schwinn, Collosus, and Xtrada.
So, Are Polygon Bikes any Good?
We hope now your question of whether Polygon is a good bike brand or not should have been answered. In this article, we highlighted the origin of Polygon Bikes and how the brand is maintaining its reputation over the years.
It is evident that Polygon is a reputable brand that manufactures durable and reliable bikes. Polygon bikes are more affordable than competitors.
However, these bikes aren't inferior and seem to be made of high-quality materials. While there are some cons to consider before buying a Polygon bike, we recommend you order one on trial and see if it suits your needs.
You might also be interested in: