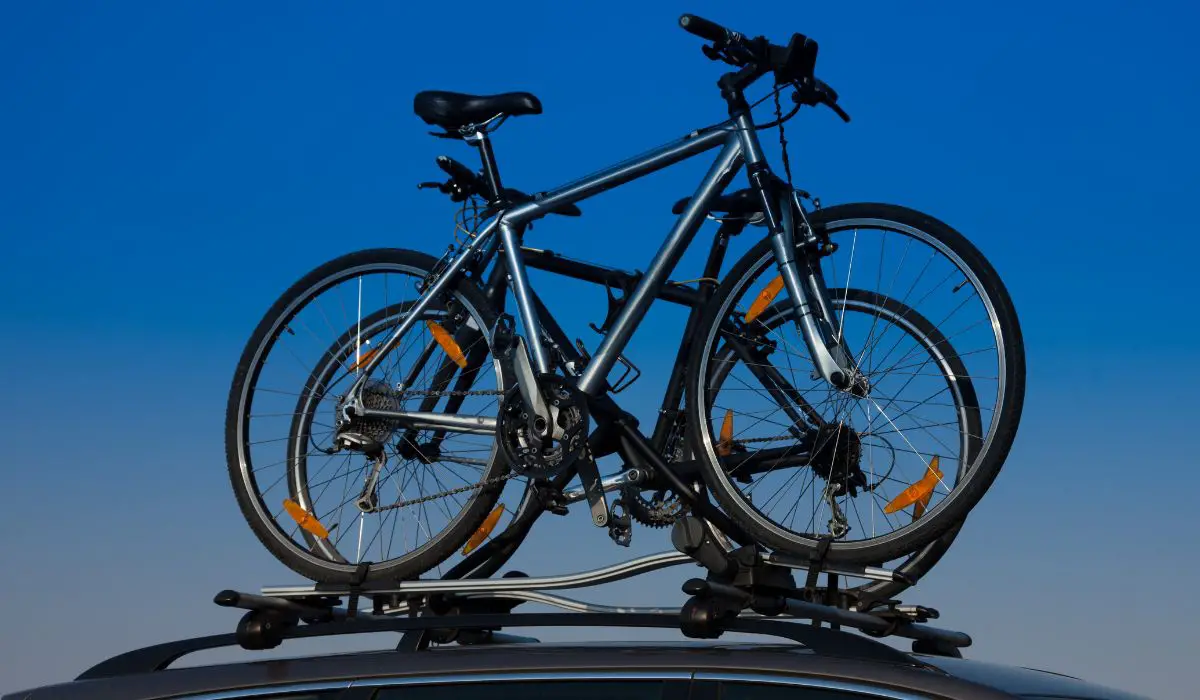 Bike racks make traveling with your bikes easier than putting them in a trunk or on the back seat of a vehicle. There are three main bike rack types: hitch, trunk, and rooftop. All three of these have different effects on the handling of your vehicle. That said, how fast can you drive with a bike rack and bikes?
Driving with an unloaded bike rack does not affect how fast you can drive. For loaded bike racks, it depends on where it is. For example, you shouldn't exceed 80 mph (128 kph) when driving with a loaded rooftop bike rack or 60 mph (96 kph) when driving with a trunk or hitch bike rack.
Driving with a loaded bike rack adds quite a bit of weight to your vehicle, so understandably, you want to be as safe as possible. For that reason, I will discuss everything you need to know about driving with a loaded or unloaded bike rack in the rest of this article, so keep reading.
What Is The Top Speed You Can Drive With A Rooftop Bike Rack?
Rooftop bike racks are typically platform racks, as they are flat and don't hang off the car. Here's an example of a rooftop rack from Amazon. They allow you to go faster than hanging racks. However, you should still not drive above 80 mph, Sometimes even less.
The bikes will sit on top of your roof, standing upright. So, it is less about the added weight on the vehicle and more about the change in aerodynamics. See, the car will handle differently with a loaded rooftop bike rack.
NOTE: The changes in vehicle handling are especially noticeable at higher speeds.
Suppose you are going on a long drive with bikes on top of your car, you can remove the bike's front wheel. Doing this will make your vehicle more aerodynamic and stabilize the bikes on the roof.
However, removing the wheel and putting it back on again can be tedious, so I don't advise doing it on shorter trips unless your bike rack is specifically designed for it.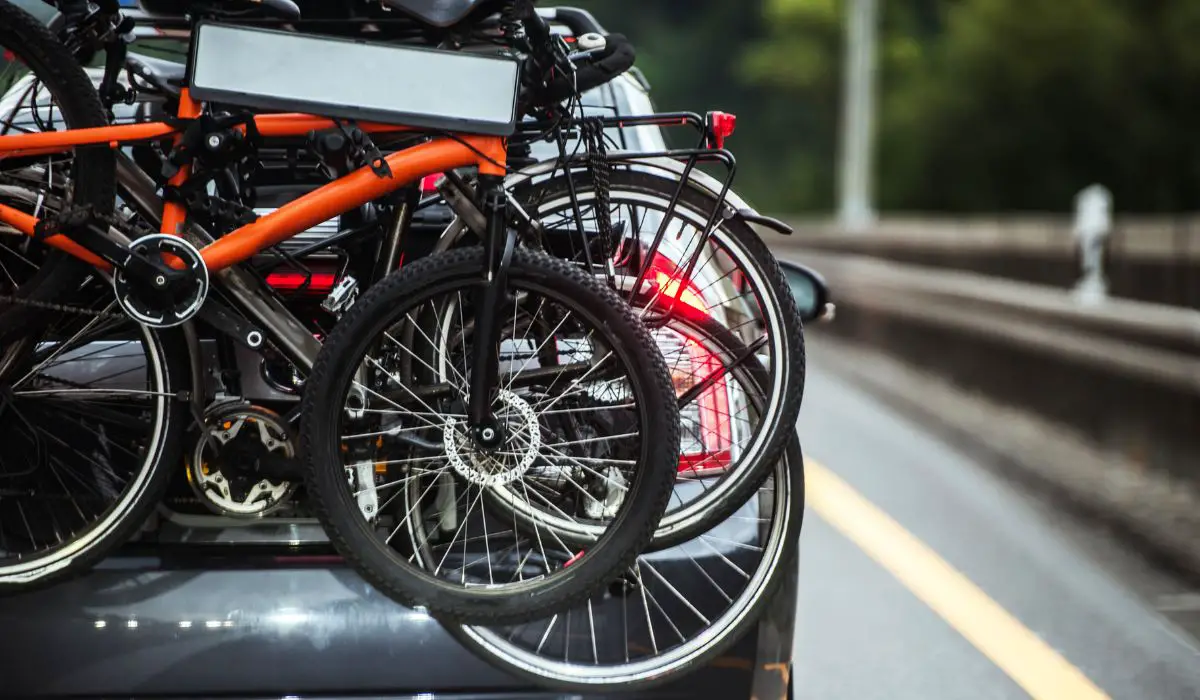 Using A Trunk Bike Rack: How Fast Can You Drive?
Trunk bike racks like this one sold on Amazon, are ubiquitous because they are cost-effective. However, they are not the easiest to manage. Mounting your bikes on a trunk bike rack is more tedious than it is challenging.
That said, driving faster than 60 mph with a trunk bike rack is not advisable, especially on a fully loaded one. When on open roads with few obstacles, you can push it a little higher, at most 65 to 70 mph.
The best way to ensure that your bikes are stable on the back of your vehicle is to use a mounting adapter like this one on Amazon. This handy tool allows you to drive just a little faster by making mounting bikes on the rack:
much easier
straighter
more stable
Do Hitch Bike Racks Allow You To Drive Faster?
Hitch bike racks (like this example on Amazon), allow you to store your bikes behind the vehicle, so there's often no change in the aerodynamics of your car. However, you are adding extra weight to the vehicle, so your handling still changes.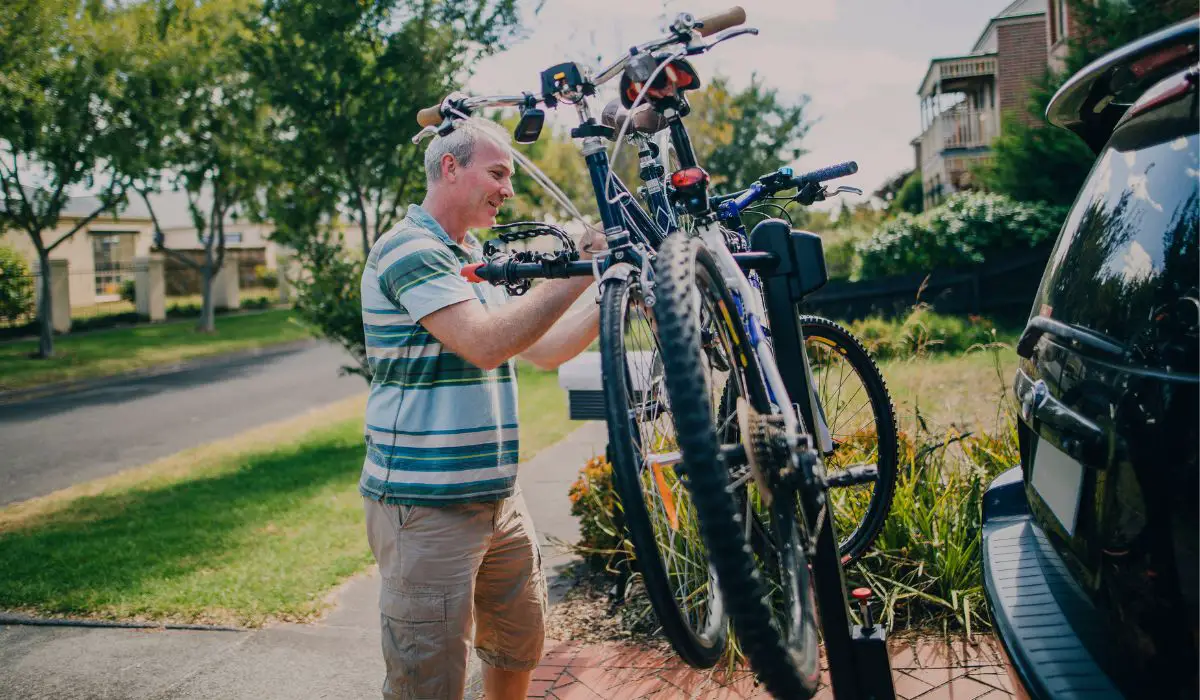 The main two types of hitch bike racks include:
Hitch bike racks: These racks are typically secured by the trailer hitch on your vehicle.
Hitch receiver bike racks: Some vehicles do not have hitch receivers; however, most SUVs do. If your car does not have one, it would need to be installed.
Using a standard hitch bike rack, you shouldn't exceed 60 mph. Being conservative when taking corners and going up hills is essential.
If using a trailer hitch receiver, the bike rack will typically be a tray, meaning you can secure the bike a lot better and drive a little faster, say 70 to 80 mph.
How Hard Is It To Drive with A Bike Rack?
Driving with loaded bike racks does take some getting used to, but overall it is not much more difficult driving with them than without. The trick is to make the bikes as secure as possible so they don't move around much.
NOTE: Depending on the length of your trips, it might take a few to get used to having the bikes on the vehicle.
Driving With A Bike Rack: Things To Know
Understandably, you want to ensure everything is done right when using bike racks. Not many people are used to driving with one, so let's discuss a few things you should know that will make your life a bit easier:
Before every trip, always check the bike rack before loading it. You want to ensure the racks are still secured to your vehicle, especially if you leave your trunk bike rack on the car even when not in use.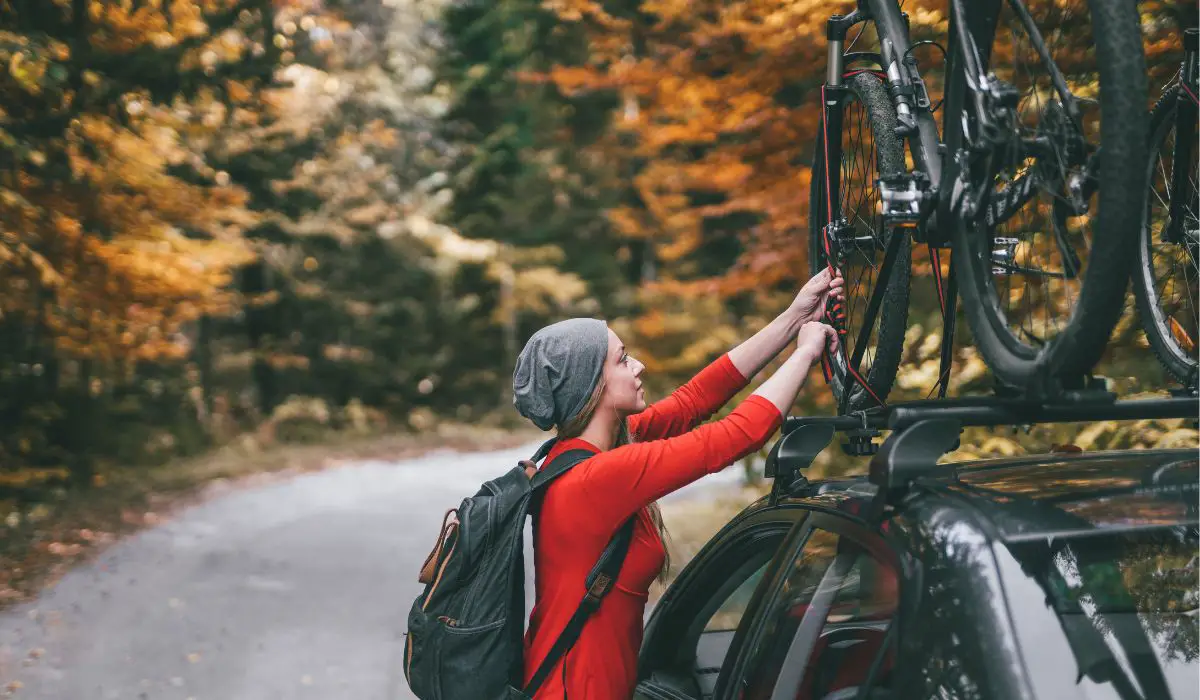 After securing the bikes to the rack, try and shake them up a bit to see how secure they are; you do not want them moving around while driving, especially at higher speeds.
If you use your bike rack a lot, it might be worth investing in a hitch receiver rack. You could do this in steps; first, get the receiver installed on your vehicle, which could cost a few hundred dollars, and then get the rack which could cost a few hundred more.
Always make sure you can see from your rearview mirror when using racks at the back of your vehicle.
NOTE: The 60 to 80-mile-per-hour speed is just a guideline. If your vehicle becomes too hard to handle or the bikes do not feel stable, drive a bit slower.
Conclusion
Bike racks make transporting your bikes a lot easier. It allows you to keep the bikes outside the vehicle so that they don't bring mud and dirt into the car, plus freeing up space in the interior. However, it is advisable to be careful, especially if you are not used to driving with them.
You might also be interested in: