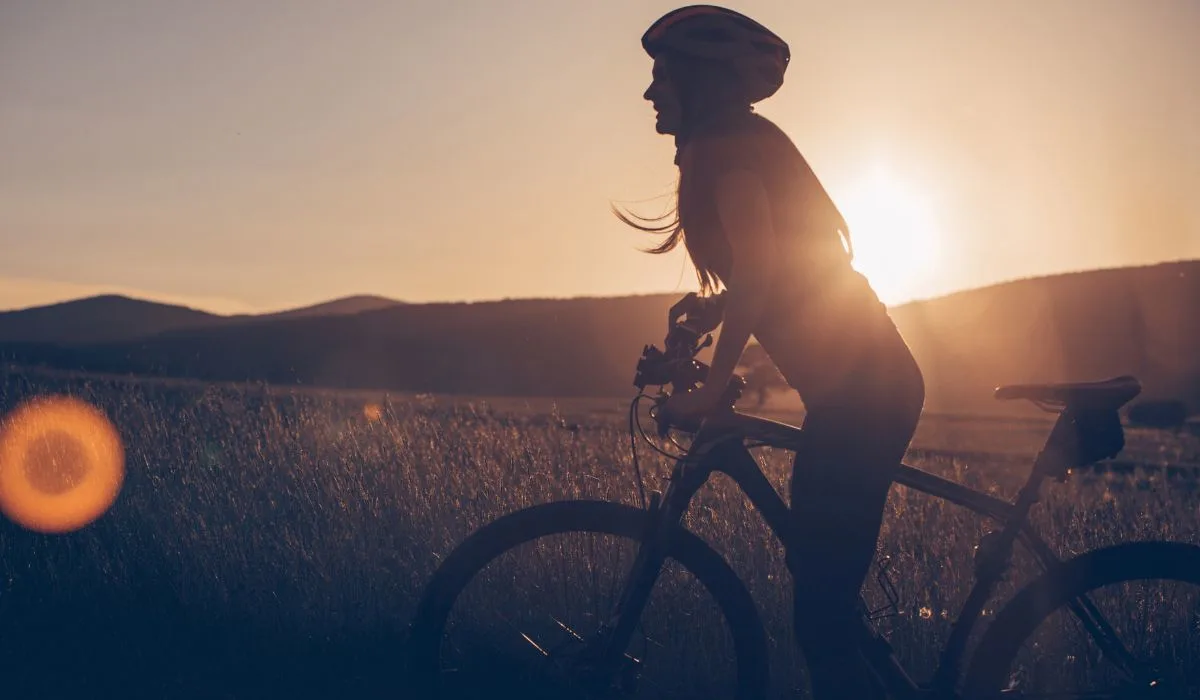 There's nothing more freeing than getting on your bicycle and going for a ride. Whether taking a casual ride around town, commuting to work, hitting the trails, or competing for the top prize, cycling is an incredible activity many people are crazy about! So, if you want to get into cycling and you're looking for a bike, you've probably come across the Raleigh brand. But are Raleigh bikes good?
Raleigh bikes are popular among cyclists because they have a good variety, comfort, quality, versatility, and durability. They are budget-friendly and are a good investment for most riders. Raleigh bikes are also sleek and stylish and require little maintenance, making them great for beginners.
Raleigh bikes hold the coveted position of being one of the oldest cycling brands in the world. With their years of experience, the company has learned a thing or two about making a good bike. This article will give you an overview of every aspect of Raleigh bikes so you can decide if this brand is at the top of your to-buy list.
Raleigh Bike Overview
Raleigh bikes were first introduced in 1885, making this brand one of the world's oldest and most well-established cycling brands. The bikes are also well-known among bike enthusiasts and compared to other top bike brands, it's not hard to see why Raleigh is a household name.
After the first models were manufactured, Raleigh eventually branched out and began manufacturing and distributing their bikes and accessories worldwide. Generally, Raleigh is known for its superior quality when pitted against similar brands and uses better frames and components for a fraction of the price.
Raleigh Bike Performance
Raleigh bikes are revered for their impeccable performance. From casual rides through the park to harsh, off-road terrain, Raleigh bikes easily handle any ride.
Most all-terrain or hybrid Raleigh models have 21 speeds for a better cycling experience. Their steel frames are durable enough to last for years.
Avid cyclists typically choose Raleigh above other brands because of its durability and reliability. Whether you want a city bike or one for racing and exercise, Raleigh's performance is almost unmatched by other top cycling brands.
Pros Of Raleigh Bikes
With so many good qualities, choosing only a handful of pros is tough. But besides performance, Raleigh bikes are top competitors in specific categories.
These categories include:
technology
variety
comfort
quality
versatility
durability
aesthetics
Raleigh bikes also require less maintenance than other high-end bikes, making them an excellent pick for beginners.
We've got you covered if you want a complete run-through of these pros, point-by-point.
Good Technologies
Raleigh bikes are made with the best and highest-quality technologies. Most Raleigh models use Belt-Drive tech, making them more reliable than other brands.
Belt-Drive technology replaces standard chains, meaning they don't need to be oiled and maintained as much as the latter technology. Instead, this technology replaces chains with a riveted belt made from carbon fiber and other synthetic materials.
Because Raleigh completely removes the old bike chain technology, their bicycles are more durable. The belts are also smoother and make less noise than chains, giving users a better overall riding experience. Belts also won't rust when left outside, making them hardier against outdoor elements.
Traditional bikes that use chain technology require a lot of maintenance, so this technology also reduces the need for constant repairs.
NOTE: This a great choice for beginners focused on riding more than tinkering with their bikes.
Great Variety
Some bike brands are focused on bikes, while others are focused on manufacturing and producing racing or off-roading mountain bikes. Because these brands focus on one type of bike, they have a limited range. Most consumers prefer brands with a wider range of models, giving them more choices.
On the other hand, Raleigh caters to every riding style and offers entry, mid, and high-level models. So whatever your cycling skill level, you can find the right bike with Raleigh.
This brand also has a reasonable price range to suit any budget and has competitive pricing to keep them at the top of the proverbial food chain.
Their range is vast, so they have a great variety. Good variety means that each model will be ideally suited for its specific purpose because Raleigh is well-versed in every type of bike.
Raleigh's range includes:
Fitness bikes
Electric bikes
These are just some of Raleigh's diverse model range. They also have a dedicated kids' range of bikes so that they can cater to the whole family!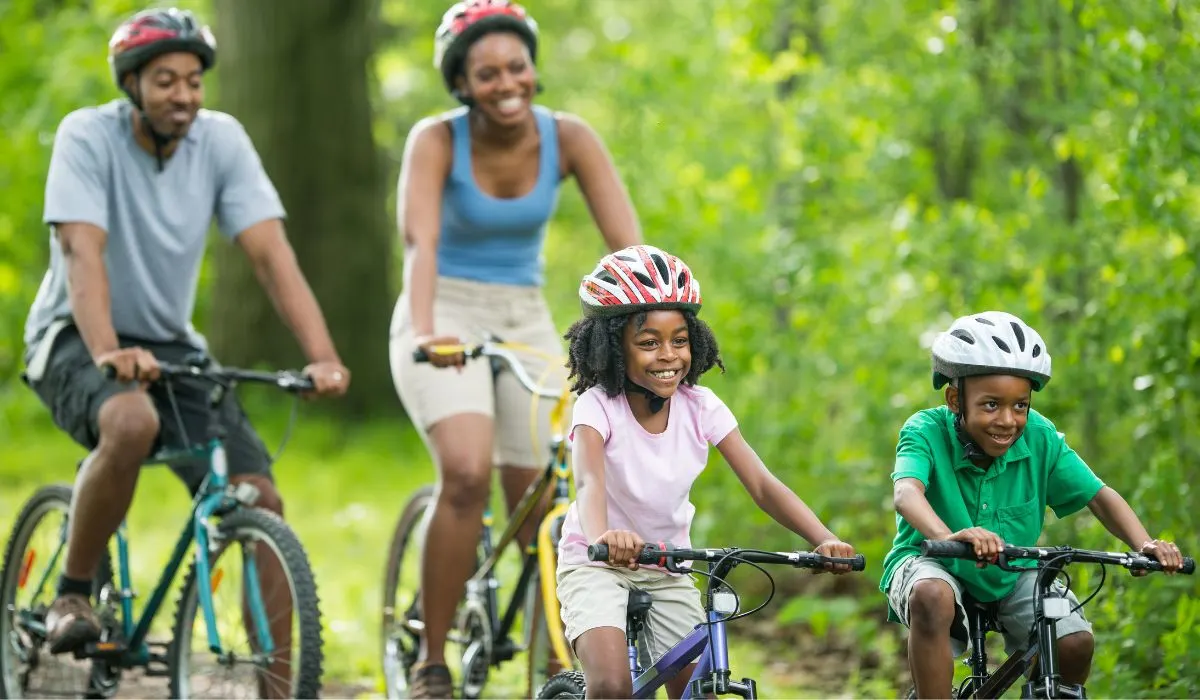 Comfortable
Raleigh exclusively uses high-quality, solid frames and components that give them a leg over their competition without compromising comfort. Due to their wide range, Raleigh ensures that every model is suited to the rider's needs. So, if you're using a commuter bike, it will be designed to be comfortable for longer on-road rides.
Other brands tend to put comfort second to their bike specs, making their models less comfortable over a long period. Adversely, Raleigh rates comfort as one of its top priorities in conjunction with functionality and performance.
High-Quality
Raleigh is a well-known brand that is popular among cycling enthusiasts because of its impeccable:
frame
component
overall quality
Compared to other high-end biking brands, Raleigh uses better components and has better finishes than its competitors. Their bikes are durable and have a much longer life span than other top brands.
Raleigh bikes are great for every type of rider, including beginners, because they are sturdy and handle well. These bikes are top-tier quality for mid-range prices.
Versatile
Because of their range and expertise in different bicycle types, Raleigh has solidified itself as one of the most versatile brands on the market. They have a bike to suit every type of rider and their needs. From commuting to off-roading, Raleigh has something for everyone.
All of their bikes are competitively priced, making them more accessible. So, not only are Raleigh models versatile, but they also cater to a versatile and diverse target market.
Durable
When you're looking for a great bike, Raleigh has got you covered. Bicycles are typically a monetary investment, so you'll want your bike to last for years. Raleigh's bikes are durable and require fewer maintenance thanks to their superior technologies, so you can rest easy knowing that you won't have to replace or repair your bike any time soon.
Raleigh also has a good warranty on every model they sell, so your bike will be replaced or fixed quickly and efficiently if anything goes wrong. However, the likelihood of something going wrong with your new bike will be slim-to-none!
Low-Maintenance
We've already touched on how Raleigh's technology influences a bike's maintenance. Their bikes are easy to keep in tip-top shape, making them a good choice for any rider. From beginners with entry-level bikes to hardcore cyclists with high-end models, users can spend their energy on riding their bike rather than maintaining it.
Bike maintenance is a huge factor in how good a cycling brand is. After all, the more maintenance your bike needs, the more likely it is to fall into disrepair.
With Belt-drive technology and high-quality frames and components, you won't have to worry about maintaining your bike. It will look as good as new, even after frequent use on harsh terrains.
Good Aesthetic
While a bike's aesthetic is generally less important than performance and quality, having a sleek and stylish bike definitely doesn't hurt! All of Raleigh's models are made to keep up with current trends. When you buy a Raleigh, you'll be the envy of all your friends and family as you hop on your trendy bicycle for a casual ride.
Some top-tier cycling brands may have outstanding performance and quality frames, components, and technologies – but they aren't the most aesthetically pleasing. With Raleigh, you can get the best of both worlds!
Cons Of Raleigh Bikes
With so many good features, it's hard to come by any cons for Raleigh bikes. However, the two cons that may influence your decision on whether to buy a Raleigh are the overall handlebar design and the seat or saddle comfort.
Design
Raleigh bikes are designed to fit most users. However, some riders find the handlebars too wide for their grip, even if they've bought the right-sized bike. This can make riding and braking difficult, especially during racing and off-roading, where users may need to brake suddenly.
After long periods, riders may also experience discomfort in their hands as the bars are too wide to hold in a relaxed position. It's important to note that while this may be an issue for some users, others have reported no discomfort regarding the handlebars.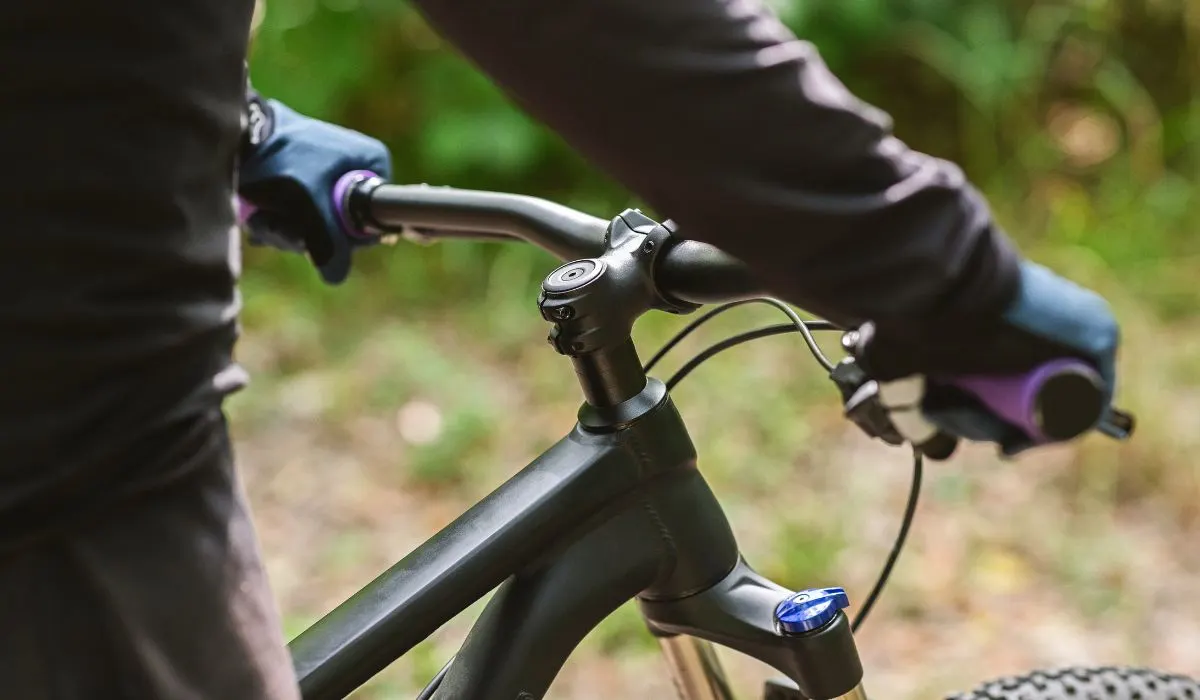 NOTE: Most models also come with adjustable handlebars to give riders a more pleasurable overall cycling experience.
Seat Comfort
When it comes to comfort, Raleigh reigns supreme in most categories. The bikes have sturdy, lightweight frames to ensure that riders don't over-exert themselves. Similarly, they have great suspension and shock absorption to make riding smoother over rugged terrain.
But some of Raleigh's entry-level city or cruiser bikes may have uncomfortable seats. The seats are slightly narrower than other brands, meaning they may become less comfortable on longer rides.
While this doesn't seem to be a problem for Raleigh's mid and high-end bikes, it may be a con regarding cheaper models.
Are Raleigh Bikes Good? Final Verdict
Raleigh bikes have been around for years. They quickly became one of the world's top brands when they started manufacturing and distributing their bikes globally. Since launching in 1885, Raleigh has been committed to providing affordable yet high-quality bicycles with top-tier performance.
When you think of some of the best cycling brands in the world, it's likely that Raleigh will make the list! And for a good reason. This brand has been offering top-notch products to consumers without fail and across a range of bicycle types for long enough to have some expertise in the field.
With so many positive qualities to consider, you'd be crazy to think Raleigh isn't a great cycling brand. While it may not be considered top of its class because of its affordability, it often uses better components and frames than most of its top-level competitors.
For us, the verdict is simple. If you're considering a new bicycle, you can't go wrong with a Raleigh.
FAQs
What Are Raleigh Bikes Known For?
Raleigh bikes are known for being one of the oldest types of bicycles on the market. The company began producing cycling gear and equipment in 1885 in England. It slowly made a name for itself by providing consumers with luxury, in-demand products with budget-friendly pricing.
Cycling enthusiasts may be familiar with Raleigh's oldest 'vintage' bikes, such as the Vektar, Grifter, and Chopper. These bikes were essentially Raleigh's claim to fame among the consumer market!
Are Raleigh Bikes Made In China?
Raleigh bikes started out in England, and the U.K. manufacturer still distributes its products worldwide. However, the U.S. has its own manufacturer and distributor for the brand, known as the Raleigh Cycle Company of America.
In the mid-90s, the American branch of this company began to get most of its parts manufactured in Taiwan and China, while assembly of these parts is still primarily done in the U.S.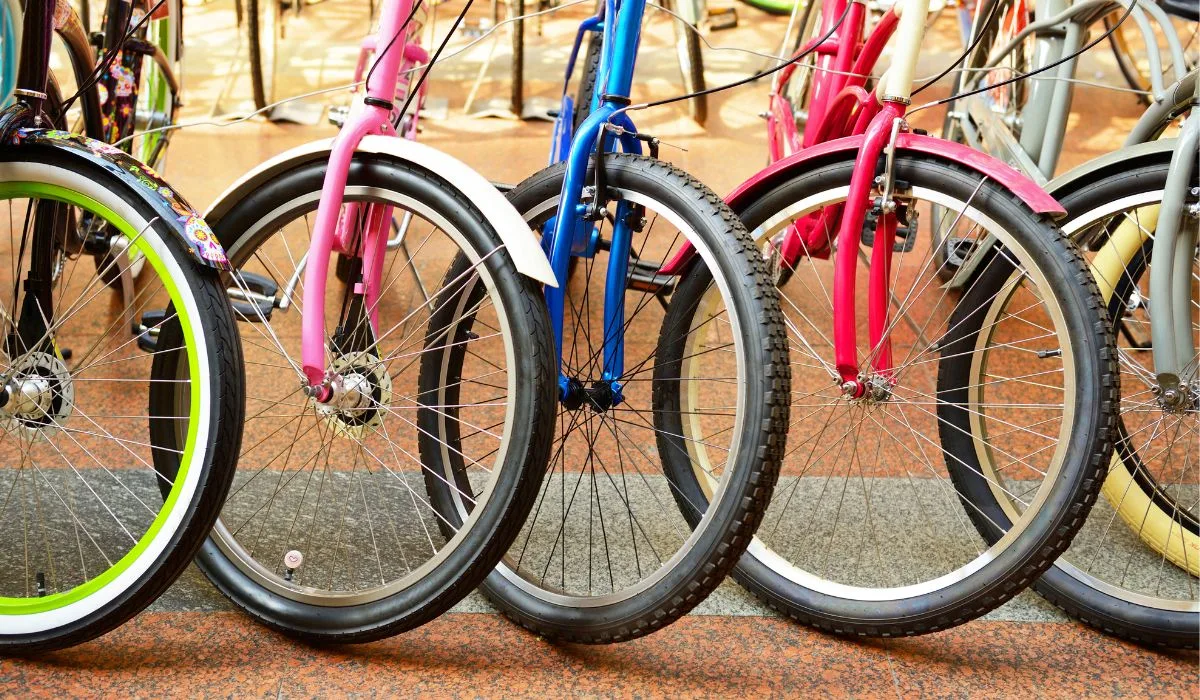 Are Raleigh Bikes Lightweight?
Raleigh's bike frames are typically lightweight and durable. The frames are made from hi-tensile steel, also known as carbon. Many top cycling brands widely use carbon because of its superior:
quality
durability
influence on speed
Because the bikes are lighter than aluminum frames, Raleigh bikes are typically much lighter than their competitors.
Conclusion
Since launching in 1885, Raleigh has gone from strength to strength and continuously wowed riding enthusiasts with its advancements in cycling technologies. Raleigh is a popular brand thanks to its high-quality frames and components, superior performance, and overall commitment to making luxury bikes more accessible and affordable for consumers.
If you want to invest in a great bicycle, you can't go wrong when you pick a Raleigh! And with a vast range of bicycle types, you're sure to find exactly what you're looking for.
You might also be interested in: