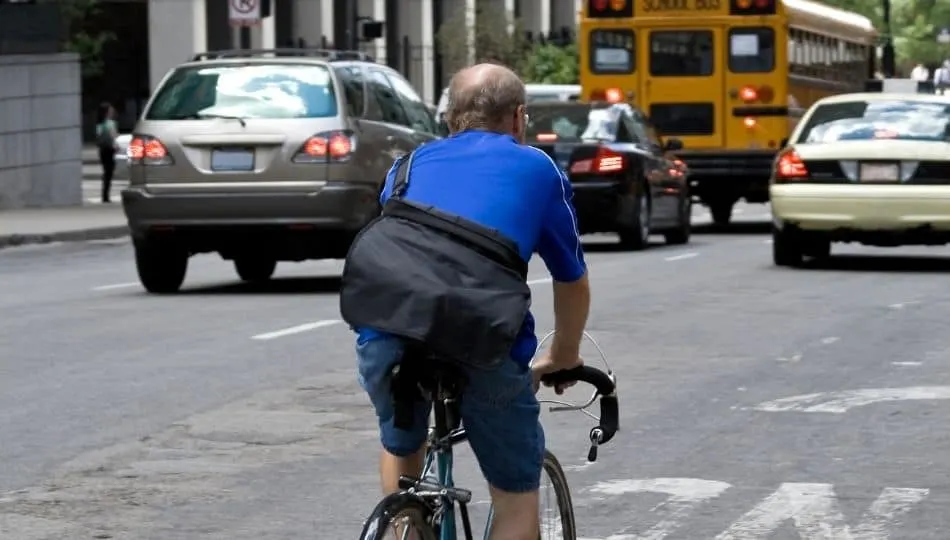 Biking is a popular way to commute in the city. It's easier to get around than driving and it's better for the environment. But what are you supposed to wear as a city biker?
Here's a guide to choosing the best city cycling gear for yourself, including what's necessary, what's not, and what type thing is going to give you the best bang for your buck…
Understanding the Basics of Cycle Clothing
When people think about clothing for a cyclist, they think of the typical bicycle shorts and Lycra tops. But there are a lot of things that you need to think about when you are buying clothing for your city commute. And these days, cycle clothing is a lot more stylish than it used to be, with plenty of options that can be worn wherever you go, even if you don't want to look like a cyclist!
Here are some basics for you to understand about cycle clothing before I go into some recommendations…
The Base Layers for Cycling
No matter what the temperature is outside when you are cycling, you are going to get very warm when during your ride. This causes your body to start sweating. Cotton clothing can be the worst thing for you to wear when cycling, especially if you are commuting to work or a social event after cycling. You will end up with clothing that is soaking wet, and if it's cold out, this will make you feel even colder once you stop riding.
Wearing a base layer, including a cycling jersey, can help resolve this issue so that you can cycle with confidence. The base layer will wick the moisture away from your skin, allowing it to evaporate without making you feel uncomfortable.
It can be a good idea to wear a base layer on both warm and cold days when cycling.
When it's cold, this can help add extra insulation to keep you warm as well as wick the moisture away from your skin so it's not cold when the wind hits it. It can also help in warm weather as it helps you feel cooler without feeling wet, keeping your body temperature better regulated.
I can safely say that I never used to believe in base layers until I started wearing them and realized what a big difference it made to my comfort levels! Here are some great ones that are available on Amazon that I love for summer use, and these (Amazon link) are great for the winter.
Cycling Jerseys
Cycling jerseys are breathable items that are often worn as a base layer when cycling. They are specifically made for cycling, making them quite different from any other jerseys that you can buy.
They have a longer back, making sure it doesn't ride up when you're riding
Their fit is designed to be comfortable when you're in 'cycling position'
They have breathable, highly flexible, moisture-wicking fabric that is comfortable during the ride
They usually have strategically placed pockets that can be accessed while you are cycling
These jerseys come with various fits to them: comfort, regular, and aero (as in aerodynamic), depending on how fitted you like them to be. (If you're wearing it as a base layer, then you'd probably want to go for the aero fit, but if you're wearing it as a stand alone top, then a regular or comfort fit would be ideal.
Here's a great cycling jersey on Amazon that ticks all the boxes.
Jackets to Wear While Cycling
Having the right jacket is always a good idea. Wind jackets are made to help offer the highest level of protection as you ride on those windier days. It can also offer great protection should an unexpected rainstorm hit while you are cycling.
Wind jackets are also great because they can be folded up and easily transported with you should you not need it anymore. On days when you expect rain, especially a lot of rain, a nice rain cycling jacket can be a great investment for you.
This one on Amazon is a great option, as it's windproof, waterproof, lightweight AND it has plenty of zipped pockets in all the right places.
Cycling Bib Shorts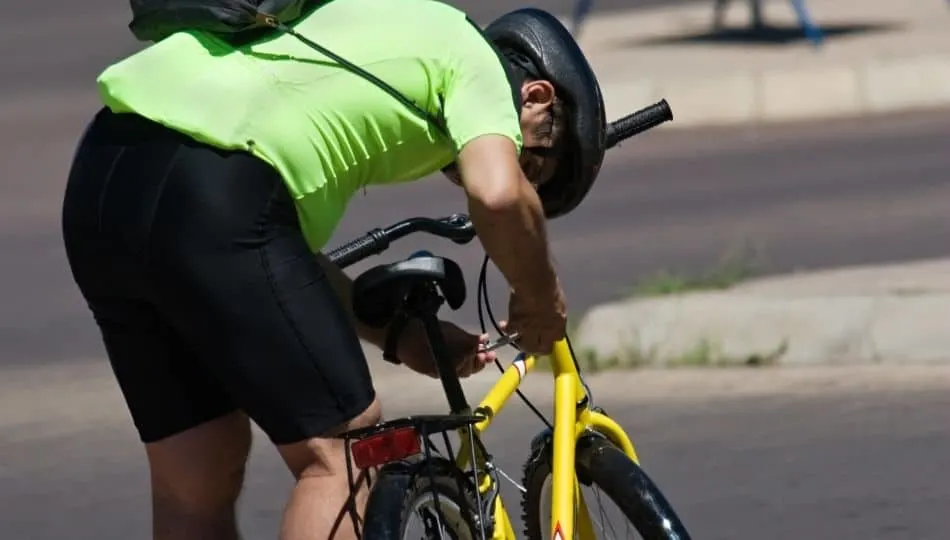 Investing in bib shorts with chamois (the padding on the bit around your saddle area) can be an important item of cycling clothing, one that may even be as important as getting a good bike saddle. These items are made in options for both men and women, as women have wider pelvises that need padding than men do.
Additionally, these items come in varying degrees of padding to consider. But you might not need bib shorts if you only make casual or shorter journeys. And you may decide to get some shorts like these, rather than actual bib shorts like these (both Amazon links) if you want to easily change out of them when you get to your destination.
If you're wondering if it's worth investing in some, check out my article "Are Cycling Shorts Worth the Money" to figure out if it's worth your while getting a pair or not.
Warmers for Arms, Legs, or Knees
These items are a must-have if you live somewhere that can get cool or have significant temperature swings. Warmers are created for the legs, arms, or knees, offering you warmth when you need it while also being easy to take off when needed.
These are also great items to have for layering to give you the insulation to keep you as warm as possible. For any city biker commuting, you should invest in these options as part of your kit. There's a wide range of warmers available on Amazon here.
Bicycle Socks
Another important item for your road kit is a pair of bike socks. This may not be something that you have considered for your city biking needs, but these are items that can be very important for a more enjoyable biking experience. As you are riding, your body can produce a lot of sweat especially in your feet.
In the winter, this is a problem because it can cause you to have cold feet while pedaling. In the summer, this can create blisters that make riding a bike very uncomfortable. Wearing standard cotton socks can be problematic because it can contribute to a sweaty mess in your shoes.
This is why cycling socks that are made from synthetic materials, such as nylon or polyester blends can really help. These materials are excellent for wicking away any perspiration to keep your feet drier and warmer.
Merino wool is a popular material of choice for city bikers. It's excellent at moisture wicking and can dry fast. It also insulates your feet even when they are wet, which is great for when an unexpected storm hits.
These cycling socks on Amazon are great because they also have padding in all the right areas for cyclists.
Cycling Shoes
There are several different options to choose from when it comes to cycling shoes, and the right option for you will depend on the pedals your bike has. The main thing to consider when it comes to choosing shoes for cycling is the fit. They have to be comfortable. We'll discuss more on shoes for cycling later in this article.
But first, let's take a deep dive into each type of clothing, and how to select the best type for your specific needs… 
Types of Cycling Clothing & What to Look For…
Cycling Jersey: What to Look for
Cycling jerseys are often made with Lycra or other form-fitting materials, which will reduce the drag you experience as you ride. These items will often have a zipper that goes 3/4ths of the way up or has a full zipper. The benefit of full zippered cycling jerseys is that these are easier to take on and off. There are a few things that you should consider when purchasing a cycling jersey, including:
Cycling jerseys that are more fitted will cut through the wind effectively if you are looking for a smoother and faster ride.
If you have a longer commute, it can be a good idea to select an option with enough pockets and pockets that can accommodate what you need. Some bike jerseys have 3 pockets while other have additional compartments that are zippered to keep your items more secure.
You can get cycling jerseys either in long-sleeved or short-sleeved varieties. There are generally temperature ratings on these jerseys to help you determine the best weather conditions to wear them in.
For summer cycling, there are jerseys that allow for more air flow so that you can feel cooler while riding. However, with these options it's recommended that you wear sunscreen underneath to keep your skin protected from the sun.
Cycling jerseys can range significantly in price. It's important to know that often times the cheaper cycling jerseys are made from heavier but more durable materials. More expensive options are created with lightweight materials that are made for performance.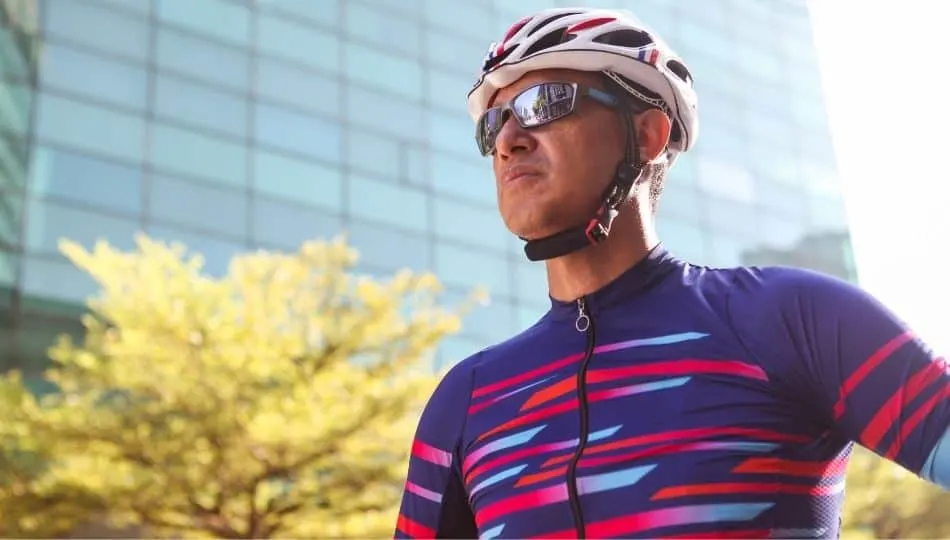 There are some features that you should look for in your cycling jerseys, such as:
Stand-up collar to offer your neck protection from the sun, especially during the hot summer months.
Zippers, giving you ventilations that you need or the ability to put the jersey more easily on and off.
Reflective trim, especially when traveling at night or in inclement weather.
Longer back to keep you covered up when riding.
Denser fabric for insulation in colder weather. 
Be sure to get several different options for cycling jerseys, allowing you to have the perfect jersey for every situation. You can find a wide variety over at Amazon here.
Cycling Shorts: What to Look for
Cycling shorts are made specifically to optimize the riding experience. These allow you to get the freedom that you need as you pedal the bike and reduce the amount of friction you experience when riding. When you think about just how much time you spend sitting down while cycling, you want to be sure that you are comfortable while riding.
Bib shorts and cycling shorts are excellent items to invest in to enjoy the riding experience. Here's what you need to consider with cycling shorts:
The tighter cycling shorts can help reduce the chafing you may experience on your legs. 
Chamois, the padding in road cycle shorts, can help protect your pelvis and other areas when riding to keep you as comfortable as possible when riding.
These offer aerodynamics so that you can ride as efficiently as possible, allowing you to work less to commute where you need to go.
These items come in various options for padding, varying in thickness. It can take some time for you to find the best padding option for your needs, allowing you to get the most comfortable experience possible when riding. Everyone is different and everyone has a different bike saddle, meaning that there's no one answer for the best option for everybody.
Some features to look for:
The panel construction refers to the number of panels used on the shorts. In the past, the more panels the shorts had, the more comfortable these shorts were considered to be. This is still typically true today, though the fabric in the padding is actually more important than the number of panels.
The chamois (padded liner) can cushion bumps, prevent the growth of bacteria in shorts, and minimize friction. The chamois can depend on the gender, materials, thickness, and shapes, offering varying degrees of thickness to consider.
With longer cut cycling shorts, you will experience less bunching up and less chafing.
There are different waist styles, some will be more comfortable for you than others.
While these items do offer padding, the padding on these shorts are not meant to compensate for saddles that are uncomfortable or not properly adjusted to your needs. You can find a wide range of cycling shorts and bibs on Amazon here.
Cycling Jacket: What to Look for
These are also essential items to have in areas where it gets colder or you have to deal with inclement weather. Typically, cycling jackets are lightweight and breathable but still offer sufficient warmth especially when layered with other items. If you just need a little bit of warmth, you can just use a cycling vest to get the warmth that you need. Otherwise, you will want to invest in a cycling jacket.
So how do you select the right jacket for you? There are some things that you need to consider, such as:
You may have your own definition of what is too cold or too warm. Riding a bike does create warmth as you exercise, so you don't want too much additional warmth as you ride around. Cycling jackets are made to maximize warmth while also protect you from the elements.
Does it rain there? There are waterproof cycling jackets that you can get, which were made specifically for cycling. These have longer backs to keep you covered up, sleeves made for leaning forward as you ride, and you can even get options with oversized hoods that are meant for wearing over your helmet.
Is the weather unpredictable? There are some areas where people live and get surprise storms or storms that don't happen when predicted. You can get jackets that are great for wind and rain for those more unpredictable days. There are also options where you can remove the sleeves and turn the jacket into a vest in case you get too warm.
Check out the wide range of jackets available at Amazon here.
Bicycle Shoes: What to Look for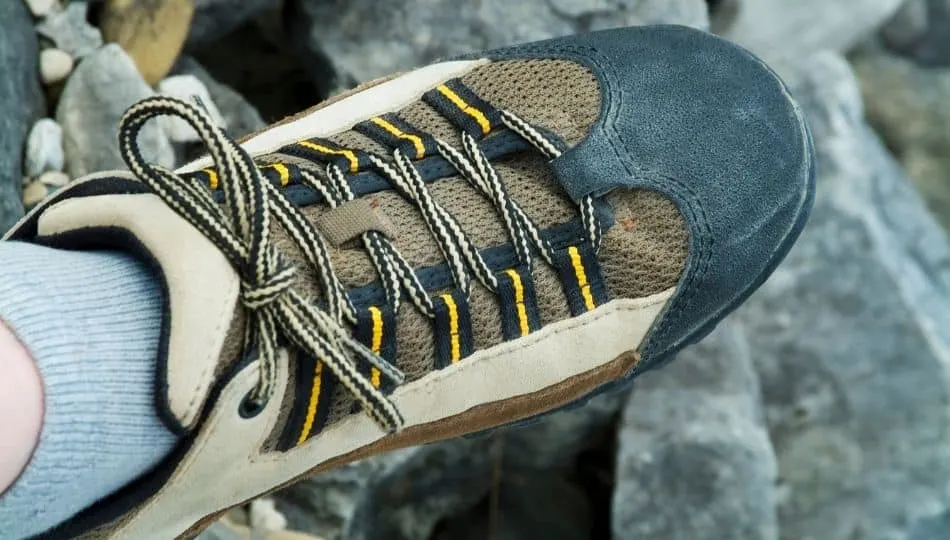 There are so many different options for cycling shoes, meaning there is a lot to consider when investing in a pair of cycling shoes for your road kit. One of the most important things to consider is the type of pedals that you have.
If you have clipless pedals, you want to find shoes that work for your cleats that also match your style of riding. For road cyclists, you will want a bike shoe that has slick soles and are a lightweight and aerodynamic shoe.
For commuters, there are "sport" styles that may look like the casual street shoes you would normally wear but function as a cycling shoe. 
Casual bike shoes are great options for the city biker because they are a hybrid shoe between casual and cycling shoes. They are usually compatible with clipless pedal systems, but they also have recessed cleats and rubber outsoles that make walking around easier.
They are also stylish and comfortable while you walk around, whether you are going to work or just grabbing some coffee with friends. 
The next part of this is understanding how bike shoes should fit. These are some tips that will help you understand how these shoes should fit so that you can purchase the right ones for you:
Try on shoes and pick something that fits you comfortably. The shoes themselves may not be comfortable at first, due to their stiff soles, but if they are decently comfortable to start with and they will only get more comfortable as you wear them.
You should have the space to slightly wiggle your toes in your shoes.
It's important that your arch is supported and snug in the shoe.
Your heel shouldn't be able to easily move up and down within the shoe.
You may notice that while you are walking after trying on these shoes that your heel may slip around a bit. The reason for this is because the soles are stiff and made for keeping your foot stable as you pedal your bike.
How to Choose the Best Cycle Clothing for City Biking
Before you invest in the cycling clothing, it's important to consider your specific needs, and there are quite a few things to consider before you make your choice. Let's take a look at what kind of things you need to think about…
Consider Your Commute
Do you have a shorter commute? If so, then for the most part you will not have to worry so much about buying a ton of cycling clothing. For shorter commutes, as long as you feel comfortable biking in your work clothes you can just wear them as you ride without having to worry about anything.
This can be especially true if you have kits on your bike that protects your clothing from the debris on the road (like these fenders on Amazon) or if the clothing won't get caught on the bike's gears. 
What's the Weather?
What's the weather typically like where you are? Looking at typical weather conditions can help you determine the right cycling clothing you need. When you are riding in warmer weather, (weather that is more than 70 degrees), it's important to go with light colored and lightweight clothing for your ride.
Lighter colors can reflect the sun to keep you cooler while lightweight items can offer the airflow you need to stay cool. As previously mentioned, it can be a good idea to have a base layer on warmer days as well as colder ones to keep you dry and cool.
In cooler weather, (temperatures between 50 and 70 degrees), you can generally consider a long-sleeved cycling jersey that isn't insulated (like this one available at Amazon). You could also opt for arm and leg warmer options that can be put on or removed easily enough as you get too warm or too cold.
When it's cold out, this is when it's important to layer your clothing. This will offer the insulation that you need to keep warm as well as keep your skin dry. In cold weather, it is recommended that you wear 3 layers: the base layer, the middle layer, and the outer layer.
The base layer is primarily there as a way to get the moisture away from the skin. This can prevent the other layers from getting wet, which helps you to better regulate the body temperature.
The middle layer is important because it aids the base layer in moisture wicking and evaporating any moisture. This also offers extra insulation.
The outer layer is required to protect you from the elements, including wind and rain. This layer should offer breath-ability that will let the base and middle layers wick away any moisture.
Picking the Right Fit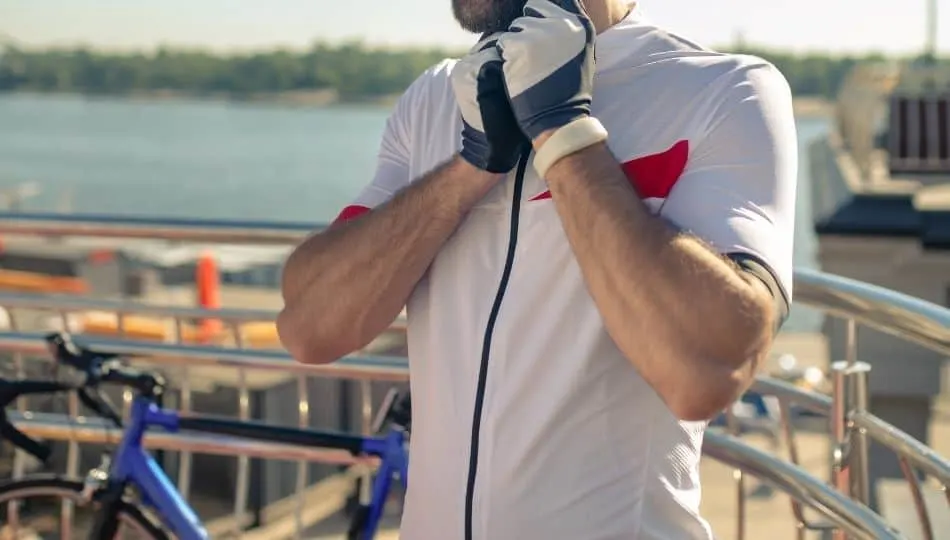 Traditionally, classic cycling clothing is known for having a tighter fit to them. This is because you don't want to have clothing whipping about in the wind, negatively impacting the quality of your ride. But now there are options that are "dual purpose", which are more loose than figure-hugging.
These are tighter than traditional clothing but are more forgiving when it comes to the fit. You will have to consider what you feel most comfortable in when you are cycling around or if you are going to work or out with friends.
Choosing the Right Fabric
Traditional cycling clothing uses Lycra as this gives the lightweight and breathable feel you need as well as the ability to stretch as needed without impeding your ability to ride. Typically, these items are tighter and may be tighter than you feel comfortable wearing.
The good news is that now there are plenty of new options that you can choose from. These newer fabrics help create dual purpose clothing that allow you to wear the same items when cycling as you do when you get to your location. These items are cotton blends that which look like cotton but offer the moisture wicking and weather protection that you would get with a looser fit.
Check out this shirt and these shorts on Amazon. Both look like normal clothing but are designed to wear while riding a bike too. Dual purpose clothing is a popular choice because you can get the benefit of wearing cycling clothing whilst having the look of traditional clothing.
Ask yourself…do you have a place that you can change when you get to work? Are you just getting exercise in as you ride around on your bike?
The answers to these questions can help you decide which style will work best for your specific needs. Everyone has their own style and there are plenty of options when it comes to cycling clothing.
Why Choosing the Right Cycle Clothing is Important
There are plenty of reasons why it's important to choose the right cycling clothing. This section will take a close look at some of the most important reasons why you need to choose the perfect cycling clothing for your needs.
The Fit is Designed for Cycling Position
Cycling clothing is important for a city biker because it is cut specifically with cycling in mind. This means when you lean forward on your bike, cycling clothing is meant to accommodate that movement as well as any other movements required for a comfortable commute.
The shirts and jackets are made to have longer backs to keep you protected and covered up as you lean forward. The pants and shorts are made to go higher up to keep you covered while cycling as well.
To keep your wrists protected, cycling gear also tends to have longer sleeves for their jackets and long-sleeved shirts. The leg wear is also specifically made to make your legs more able to pedal. 
The Fabric Helps you get the Movement You Need
As previously mentioned, cycling clothing is specifically made for cycling in mind. This means that you get the movement that you need to pedal. Typically cycling clothing is made out of Lycra. This is a material that gives you the stretch that you need to comfortably move your legs as you pedal. Another benefit to Lycra is that it can also prevent clothing from bunching up, which leads to that uncomfortable chafing.
The Material Handles Moisture Better
When you cycle, you are going to sweat. Cycling clothing was made to breathe and wick the moisture away from your skin. This helps to prevent irritation as well as that cold feeling you get when the sweat stays on the clothing and your skin. 
Now that you understand what you are looking for, you can pick the best options for your next time out on a bike in the city.
There are different options for different situations that you need to consider when selecting the best options, but you really also have to consider your level of comfort, especially if you are taking longer commutes through the city. This guide will hopefully help you choose the ideal cycling clothing for your city commute.