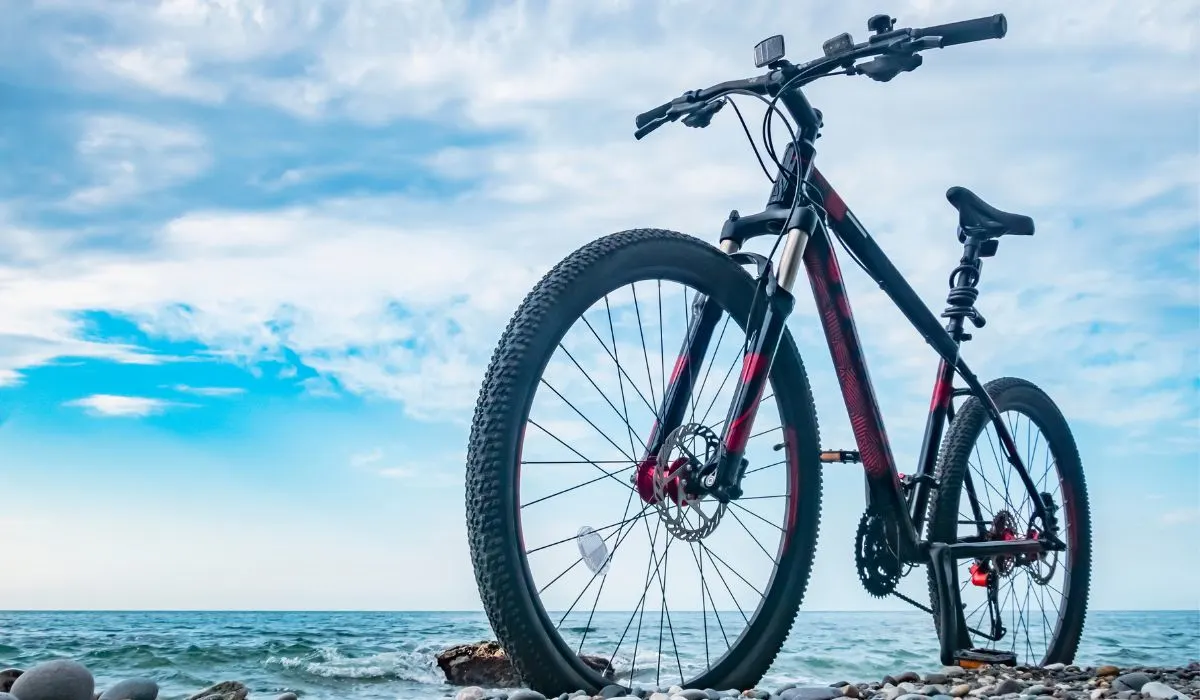 You might be wanting to buy a bike to get moving and fit. Or maybe you're a serious rider and wonder if one of the Apollo bikes would fit you and help you in the category you want to compete in. Let's take a look at Apollo bikes in more detail to help you decide if they're right for you.
An Apollo bike is suitable for various riders looking for quality bikes at an affordable price. They have various men's and women's styles of bikes:
mountain
road
urban
lifestyle
Their frames are lightweight and durable, and prices vary from around $400 to $6000, depending on the bike you buy.
To decide whether an Apollo bike is the right fit, you'll have to know what it offers and what it lacks. A complete guide to what the Apollo is can help decide if it's right for you.
Apollo Bikes: A Full Guide
Apollo has many bikes that cater to various people and riding surfaces. All the models also differ in price, and you'll have to know which bike would fit your height before comparing it to your budget.
#1: Mountain Bikes
Apollo's mountain bike range is packed with different types and styles and fits men and women. Their MTB series has the most bike options, and it is safe to say they see this as their specialty.
Trailing Range:
There is a trailing range suitable for rides on small, curvy trails – not focused on speed and competition. These bikes have 27.5″ x 2.35″/2.6″ tires.
XC Range:
The XC range is the competition mountain bike range with a tire size of 29" x 2.20". The frame and gears are all planned precisely to enhance speed and help maneuver around twists and turns successfully.
Recreational Range:
The recreational series is for anyone who wants to ride on a bike without any goal or specific trail surface planned. This range focuses on various sizes to ensure that almost any man or woman can find their ideal recreational bike.
Wheel sizes vary between:
With ten options to choose from in this range, there is something for everyone.
The recreational series has a bike range specifically designed for women. They have frame sizes that cater to heights of 4'3″ to 6'1″ and seats comfortable for women to use.
Fat Bike Range:
Appolo's fat bike range will take you on a ride on a beach or through a snow trail. With fat wheels around 26 x 4.8″, moving around on harsh terrain is easy.
The frame size is 17″ and won't fit all height types. Ask a local seller to help with sizing and fit.
| | |
| --- | --- |
| Apollo Bike Range | Specifications |
| Trail D Series | Plus carbon dual suspension frame SRAM rear derailleur, shift levers, cassette, chain, and brakes, heights 5'3" to 5'10" |
| Trail Series | Lightweight, trail-specific alloy frame, SRAM X5 rear derailleur and shift levers, Sunrace CSM3 cassette, heights 5'3" to 6'1" |
| Comp Series | Lightweight, XC-specific alloy frame, SRAM SX rear derailleur and shifts, SRAM PG cassette, heights 5'3" to 6'1" |
| Xpert Series | Alloy disc-specific frame, Shimano front and rear derailleur, shifts, and cassette, hydraulic disk brakes, MTB sport saddle, heights 5'4" to 6'5" |
| Recreational Range | Aluminum low standover frame, Shimano shifts, cassette, and front derailleur, kickstand, frame and seat specifically designed for women in the WS models |
| Fat Bike Range | Alloy fat bike frame, SRAM shifts, cassette, and front derailleur, heights 5'7" to 6'1" |
#2: Road Bikes
There are nine road bike models available that are perfect for those who want to commute to work or train for their first road competition. Try the:
Scout Range

for men or taller women
best for gravel racing

Giro Range

various sizes
designed to help endurance racers

Ultra Range

various sizes
focuses on competitive performance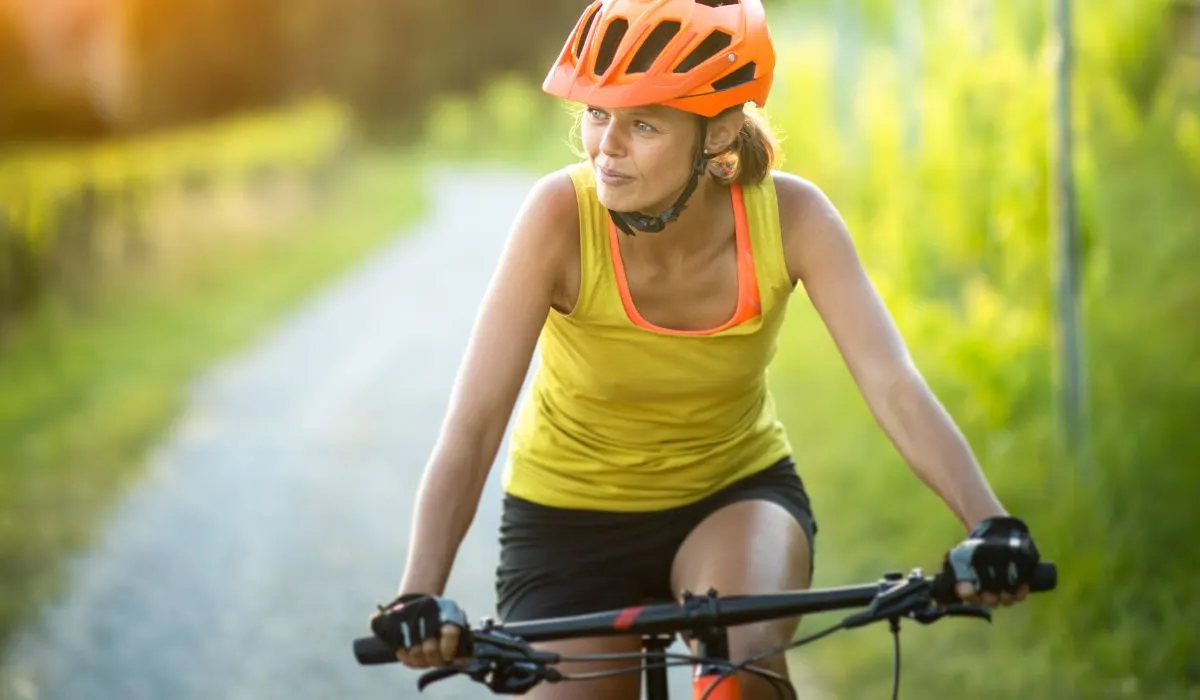 #3: Lifestyle Bikes
The lifestyle bikes consist of e-bikes and hybrid bikes. The hybrid bikes are specifically designed for women. They are perfect for:
commuting bike
ride to shop
to get fresh air
The e-bikes use mostly Shimano E5000 units to silently give the rider a power push. Relaxation is key to these bikes; you can connect your smartphone to view all your data.
The Urban range is primarily for:
fitness
fun
everyday commuting
You can also choose between different-looking styles for your everyday bike, and women's only bikes are also available in this category.
Appolo Bike Prices
After you decide what type of bike you want, you can identify if there is one that falls into your budget. Each model has a different price tag; some might be out of reach.
| Apollo Bike Series/ Model | Price Range |
| --- | --- |
| Trail D series | ~ $6000 |
| Trail Series | ~ $2000 |
| Xpert range | ~ $700 |
| Comp range | ~ $1999 |
| Recreational range | $330 to $600 |
| Fat bike range | ~ $1100 |
| Ultra-range road bike | ~ $3000 |
| Giro range road bike | ~ $600 |
| Scout range road bike | $2400 to $4000 |
| Hybrid bikes | $500 to $600 |
| e-bikes | $2000 to $4000 |
| Urban bikes | $800 to $900 |
Reviews Of The Apollo Bike Brand
People with these bikes are happy with the value for money and the quality of the bikes. Some of the features that draw people to the Apollo bike:
lightweight frames
reasonable prices
various sizes for men and women
Apollo Bike Pros And Cons
Buyers that have taken a chance on an Apollo bike are happy overall. They have logged many pros and few cons when it comes to the brand.
The pros of the Apollo bike brand:
Great price for the quality you get.
Price is on market value and relates to other brands.
A warranty is available when you buy from the Apollo website.
Many different models for women.
Good quality parts.
The cons of the Apollo bike brand:
They specialize in mountain bikes, and you might not find your specific need in another category..
Some of the categories do not cater to women.
The hybrid bikes are primarily for women.
You might want extra speed levers on some of the bikes.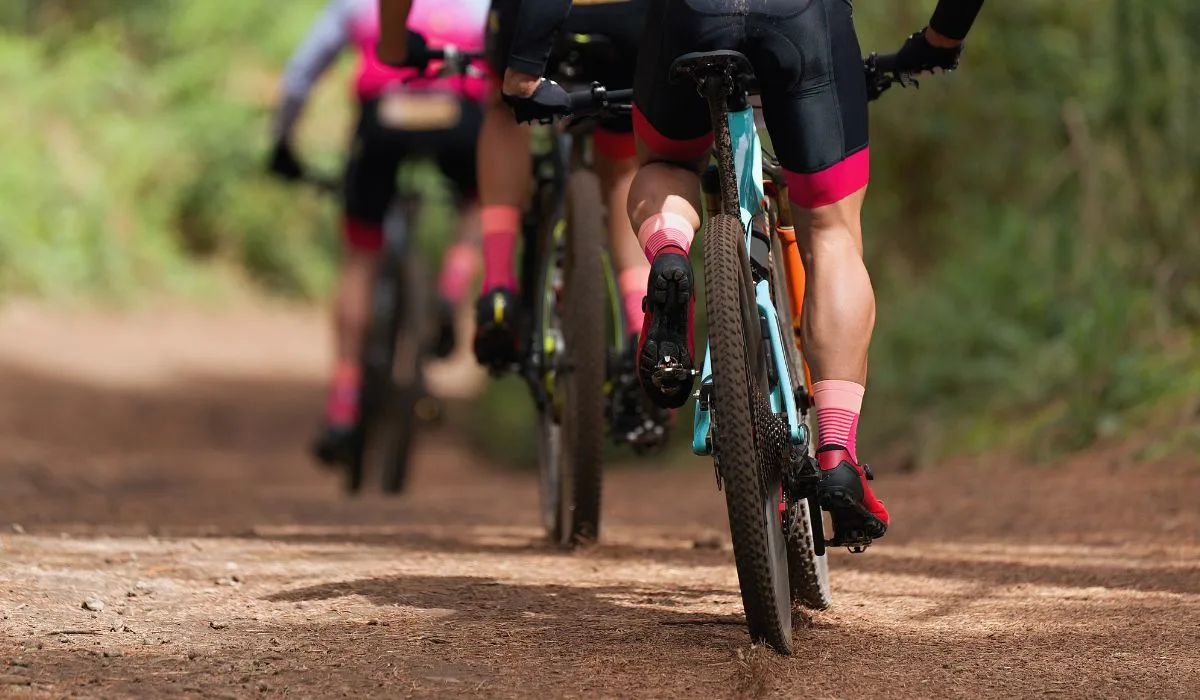 Conclusion
The chance that you will find a bike you want at Apollo is high. It is also wise to increase your budget to buy one of the bikes your heart desires from Apollo, and you won't regret it!
You might also be interested in: