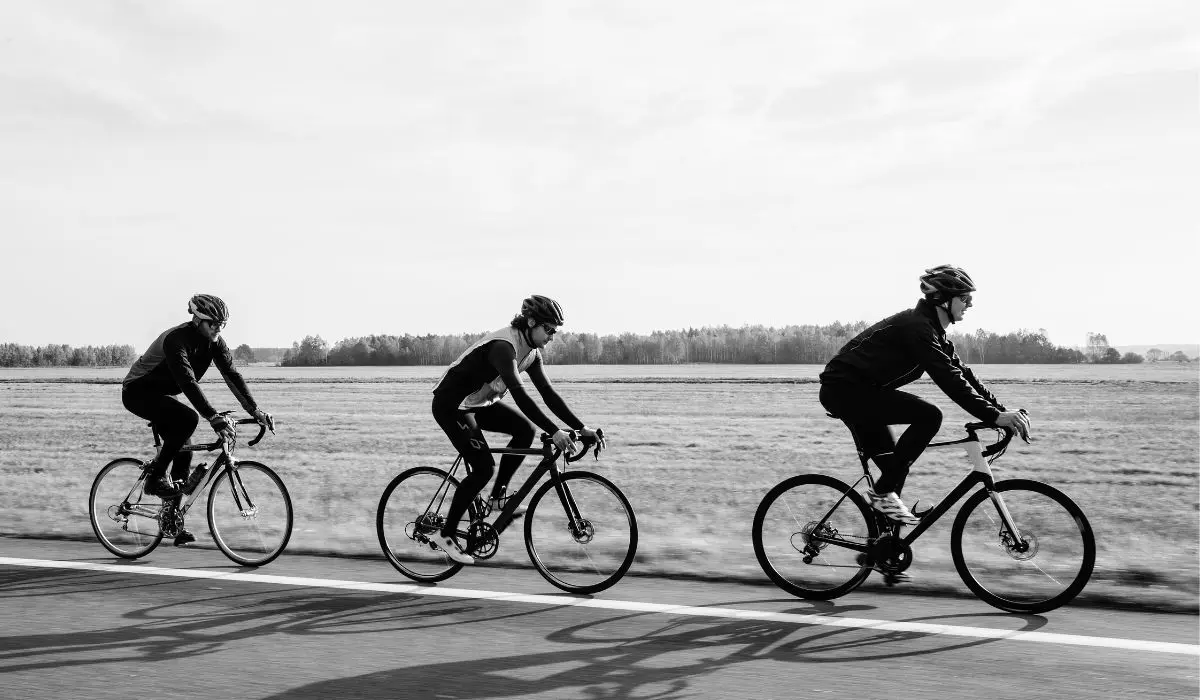 Deciding which bike to purchase can be overwhelming with the increasing options on the market. Especially when looking at the price tag that comes along with the market's top bicycles, it's crucial that you buy the best possible bike for yourself without breaking the bank.
Giant, Trek, and Schwinn are all respected brands that each have their pros and cons. Each of these brands is good in its own right.
Giant has a versatile range that is budget-friendly and reliable.
Trek has innovative designs.
Schwinn is perfect for casual and beginner riders.
When comparing the three brands, analyze similar models to accurately determine which bike brand is the best on the market. Giant is a well-known bike manufacturer, and they also manufacture Trek's frames. Schwinn is an American-based brand that is one of the oldest brands on the market. 
Breakdown Of Giant Bikes
Giant is one of the most recognized bike brands worldwide, and they manufacture frames and bikes for multiple brands outside of Giant. One of the brands they manufacture for is Trek.
As Giant manufactures frames for both themselves and other brands, they have an edge in the market and can sell their products at a more affordable price.
Giant products are budget-friendly without sacrificing the quality of the bike. You will likely find a more affordable bike with high-performing parts at Giant than at another brand.
Giant is a renowned bike manufacturer and can charge a lower rate for their products as they do not need to pay for a separate manufacturer, plus the materials are cheaper in Taiwan.
If you buy a Giant you will get a bike that is:
durable
comfortable
well-designed
Where To Buy Giant Bikes
You can easily find Giant bikes at various retailers like:
Amazon
Target
Costco
Walmart
You will not be disappointed in their products. Their prices start around $350 for entry-level bikes, ranging to $5000 for more advanced models. Giant bicycles are known to be less flashy and designed for quality over aesthetics.
Giant is more affordable than most bike brands and offers better value for money. Their range of products is versatile, ensuring a bike for almost everyone, regardless of their needs. Giant further offers a range of accessories for cyclists to purchase.
NOTE: Before purchasing a new bike, be sure it's been designed for your intended use.
Giant is a well-supported brand and has a good reputation for a reason. Their models are simple to assemble and known to stand the test of time. As the cycling industry becomes more advanced, so do Giant's innovations.
Their bikes range from:
road
mountain
cruisers
e-bikes
Historically, Giant's innovation has propelled the cycling world forward and has been a key component in how we design bikes today. Notably, some innovative technologies designed by Giant include:
Cadex
Compact Road Design
OverDrive
Maestro Suspension
Giant has played a significant part in the evolution of bicycles, and their products are popular for this reason. Giant bikes are durable and reliable for years and they are easy to maintain and care for.
You can upgrade the parts of your bike as they wear down, to increase its performance and lifespan. The better you can take care of your bike, the longer you can use it. As with any bicycle, you must regularly maintain your Giant bike.
Giant as a brand is focused on producing bikes for everyone, and they design their bikes for the comfort of the ride. So no matter what bike you are dreaming of, you will find a Giant model that will suit your needs.
Drawbacks of Giant Bikes
While Giant is a reputable brand, they are not without faults. Some of Giant's models are currently on backorder due to the rise in popularity of bikes and casual cycling. In addition, despite producing high-quality and trusted products, Giant is often viewed as a budget line of bikes.
There have been complaints of incomplete packages, and purchasers will likely have to assemble their own bikes. In addition, Giants' affordable products are not suited for serious cyclists but are aimed at casual riders.
Instead of doing expensive upgrades to an entry-level model, spending more on a high-performing bike such as Trek may be more affordable in the long term.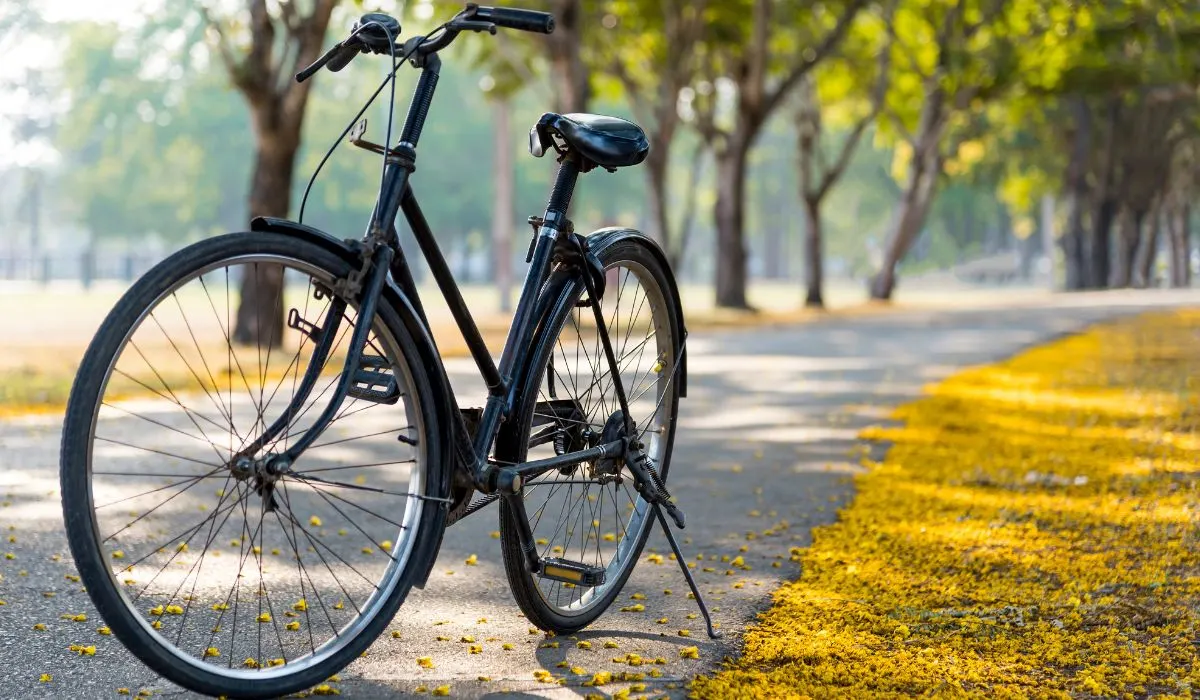 What Types Of Bikes Does Giant Manufacture
As a brand, Giant is directed toward casual cyclists. As a result, a wide selection of models will suit almost every cyclist's preference.
Giant is a great brand; you will get plenty of use from the model you choose. Their bikes are great for:
casual rides
regular commutes
exploring a city
NOTE: They have become a popular rental bike brand in tourist cities.
Giant has fewer e-bike options than Trek; however, they still have an incredible line of e-bikes to choose from.
Trinity Advanced Pro 2
If you're looking for a model with reliable performance, the Trinity Advanced Pro 2 is an excellent bike to consider. It has been designed to be a triathlon bike and is therefore intended to be aerodynamic, comfortable, and efficient.
This model has been designed to include a hydration unit top tube storage box, and the frame is an advanced-grade composite. The Trinity Advanced Pro 2 is lightweight and can be easily upgraded if you are unhappy with the basic model.
Talon
The Talon is a mountain bike that comes in 6 different models. The frames are manufactured with aluminum and are designed to be lightweight but durable. In addition, aluminum is able to absorb the shocks of a difficult trail.
The models come in a variety of different colors and are aesthetically looking. It is the perfect bike for beginners who are looking to take their skills to the next level. The structure is designed to be able to adapt to accommodate the varying 80mm to 100mm suspension fork and wheel size.
Breakdown Of Trek Bikes
Trek is one of the best-known bike brands worldwide, and its products are aimed at serious, heavy-duty cyclists. As such, their products come with a higher price tag and the guarantee that you will ride a high-quality product.
There are just as many people who are fans of Trek as there are Giant. It's interesting to note that Giant manufactures Trek's frames and structures. Trek is a United States-based brand and has a reputation for making high-end products.
There are over 40 models in Trek's range. They have bikes for beginners and experienced cyclists, and their innovative improvements over the years have trickled down to entry-level models. This has improved the overall cycling experience for beginners and budget-friendly bikes.
How Much Do Trek Bikes Cost
Trek's prices range from around $400 for an entry-level model to upwards of $12,000 for a premium bike. Finding a model is relatively easy, as you can buy Trek products in most local chain stores.
Each model has been designed with a specific purpose. For example, the X-Caliber is a popular model that was designed for beginner trail riders who would like to challenge themselves more.
The X-Caliber is fitted with powerful hydraulic disc brakes, and you can choose the size of your tires. However, Trek is considered a better option for heavier riders as their suspensions are not as flexible, and the frame structure is more stable than other brands.
Budget-friendly Trek models are seen as less attractive and offer less than the budget-range Giant has to offer. In saying this, Trek's designs aim to create strength and stiffness in the bike. They use a process called hydroforming to develop their structures.
Pros Of A Trek Bike
Trek's frames are designed to be optimized for strength-to-weight. Trek further offers a better guarantee on their products so customers feel more at ease buying a Trek product.
Trek is a favorite bicycle brand in America and has a loyal fan base. In addition, they have an impressive range of models to find your perfect bike.
Doing your homework before buying a Trek bike is important, as each model is specifically designed with a purpose in mind. In addition, Trek uses aluminum and carbon fiber to manufacture their bikes, which makes for a stable and smooth ride.
Further, Trek has sponsored exceptional athletes. As a corporation, Trek has acquired several bike brands since its incorporation, enabling them to become the successful brand they are.
Drawbacks Of Trek Bike
Trek is a high-end brand, and its products are not budget-friendly. Trek is significantly more expensive than Giant or Schwinn. Despite the price, their entry-level models will require upgrades in order to compete in the big leagues.
There is a large variety of Trek products to consider, but first, understand which bike would be best for the training you are planning to do.
Popular Trek Models To Choose From
Trek has a wide variety of premium models, each designed with excellence.
Trek Domane
The Trek Domane is the endurance model and is a favorite because it is versatile and has excellent power transfer. However, avoid the Domane if you are concerned about the fact that there is no adjustability on the lower range of models.
This model is an incredibly comfortable ride, and the latest models have a downtube compartment which is a great place to store tools and snacks. In addition, the Domane can fit 35mm or 38mm tires.
The Domane SLR is the premium model made with the lightest weight carbon frame, while the SL and AL are a step down from the SLR. The main additional feature of this model is the IsoSpeed decoupler, which reduces vibrations and fatigue on long, challenging trials.
Trek Èmonda
The Trek Èmonda was designed as a climbing bike and has a tire clearance of up to 28mm. This model has been created to navigate mixed terrains. Further, it is exceptionally lightweight and weighs about 14 lbs depending on the specific model.
Despite the frame being made from aluminum, the bike does not look like it, and the frames are designed to be strong and aesthetic. You can choose between "H1" or "H2" geometry.
FUN FACT: This model won the Editors Choice award in 2019 at Cycling Weekly.
You can opt to upgrade your Trek Èmonda at an additional cost, but entry-level models are ready for avid cyclists to take on the trail. The Èmonda prices start around $8000 and can be customized to your specifications.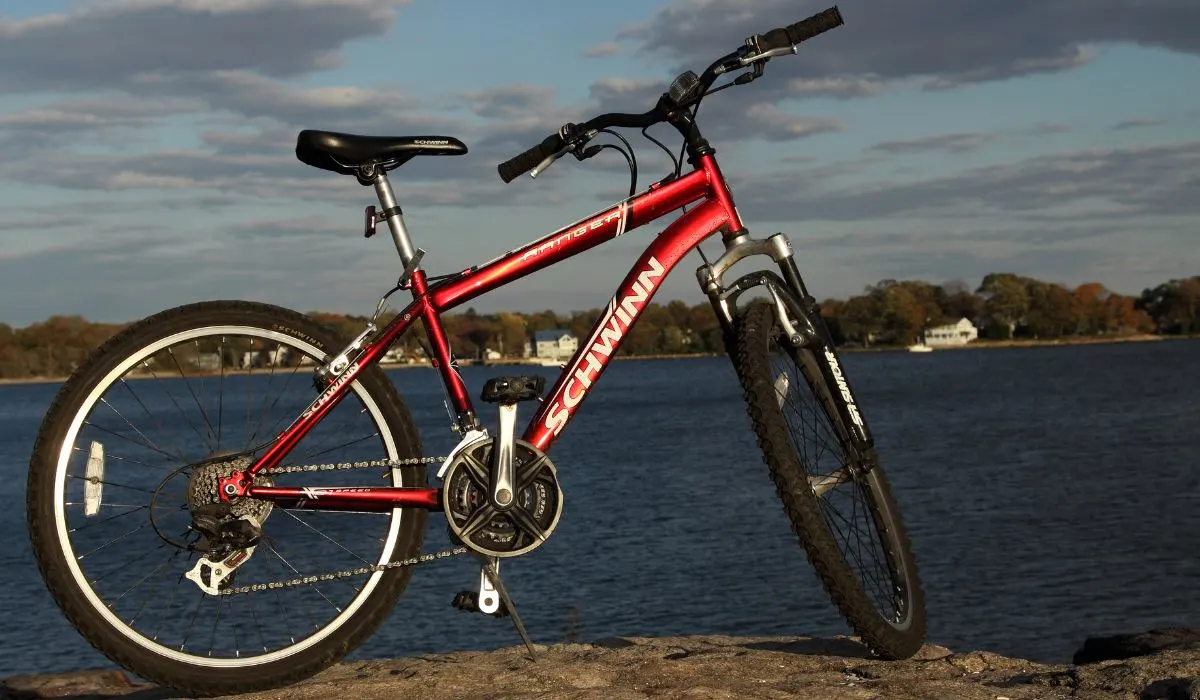 Full Breakdown Of Schwinn
Schwinn is a long-standing brand established in the 1800s and is still one of the most well-respected bicycle brands on the market. They have been featured in Business Insider and Forbes, and their popularity has skyrocketed since being featured in the Netflix Original Stranger Things.
Schwinn is one of the most aesthetically pleasing bikes on the market. Their line of Gateway products is retro-looking and a very popular model for casual riders or short commutes. All of Schwinn's products are designed with comfort in mind.
What Schwinn Gets Right
Schwinn still operates from Wisconsin, United States, and its brand is based on integrity. Schwinn offers free delivery for orders over $59, and its products are easily accessible. If you regret your purchase, you have 30 days to return the bike in its retail condition.
Schwinn models are aimed at casual riders, and very few products are available for serious cyclists. However, their bikes are:
budget-friendly
perfect for beginners
nice for a casual ride
Their products are high-quality and designed for durability. With the rise in popularity of cycling, Schwinn is a highly recommended product for anyone looking for casual exercise and reducing their carbon footprint.
Schwinn is respected as their bikes are:
meticulously manufactured
designed for a smooth ride
absorb as many shocks on the trail as possible
They are an excellent brand to consider buying if you do not need a bike for serious trails.
Drawbacks Of Schwinn
One drawback is that you will likely have to assemble the bike yourself. However, this is not complicated and there are resources online to assist you.
Customers who have ordered the bike already assembled have been shown to have a higher level of satisfaction. In contrast, customers who assembled the bike themselves have reported instances of missing pieces. Schwinn's customer service will correct any deliveries with missing parts.
The Gateway
The Schwinn Gateway is one of the most popular models on the market. It has a retro look and is designed for durability and comfort.
The Gateway has a heavier frame and can be difficult to carry up and down apartment stairs. The bike is a cream color, and you can upgrade specific components.
This model can carry up to 250 lbs and is a comfortable bike. It is fitted with a 7-speed gear system and has a lifetime warranty.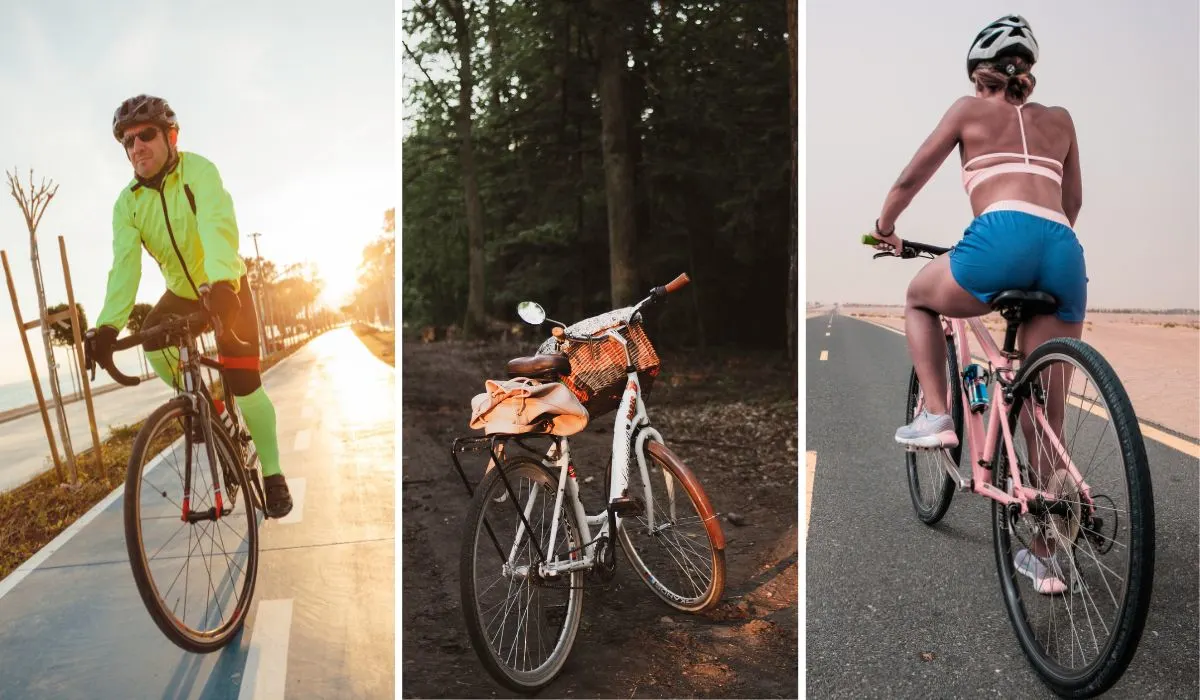 Ultimately, choosing the best bike brand depends on personal preference and your budget. Schwinn, Trek, and Giant bikes:
have budget-friendly models
are high-quality
are well-respected
However, Trek is the only brand that is aimed at serious cyclists, whereas Schwinn and Giant are made for casual riders.
You might also be interested in: