Choosing the right bike for your budget and cycling needs can be confusing when you consider the enormous variety of bikes on the market today. Giant is one of the first brands you're likely to encounter in the biking marketplace, but the key question is are Giant bikes good?
Giant makes excellent bikes at competitive prices. This leading bike manufacturer has an expansive range of bikes featuring the company's innovative technologies, including:
road
mountain
electric
kid's
The quality and performance of Giant bikes are comparable with bikes made by other popular brands.
Before spending hundreds (or thousands) of dollars on a new bike, it's always best to research the different brands so you can make well-informed, cost-effective decisions. If you're wondering whether Giant bikes are worth the money, keep reading to discover more about the bicycles this company produces.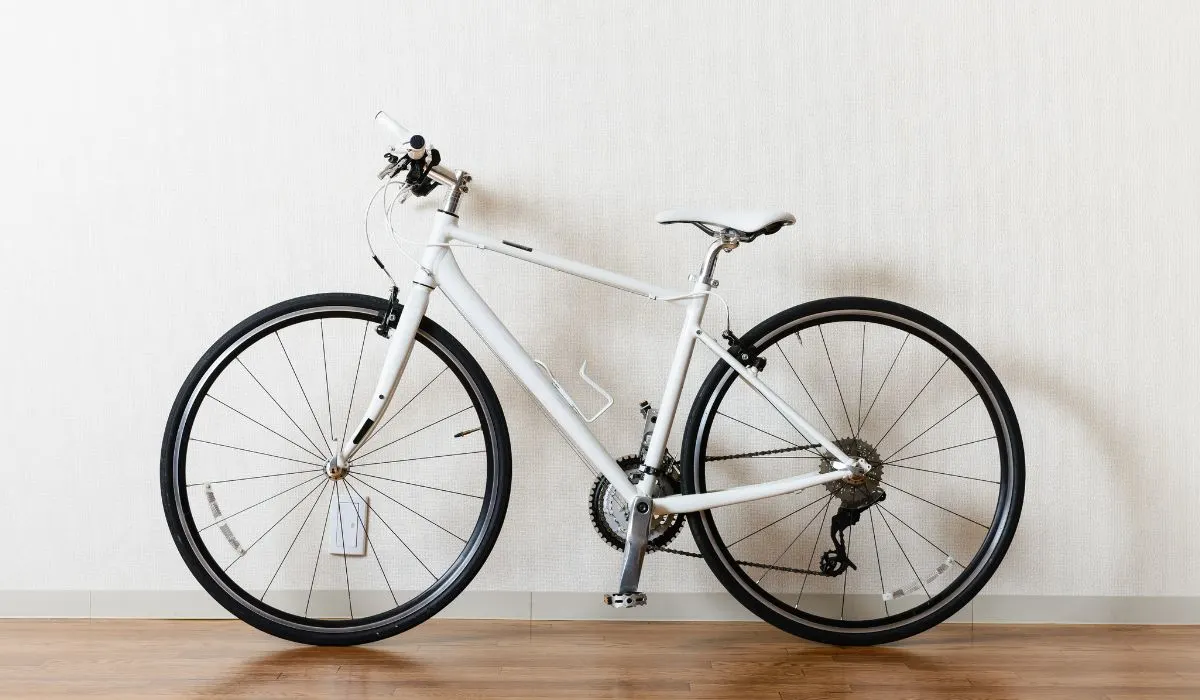 Table of Contents
A Quick Introduction To Giant Bikes
Giant (Giant Manufacturing Co. Ltd.) is the world's largest bike maker and the leading international biking brand. The company was founded in 1972 by an engineer from Japan called King Liu and his Taiwanese partners. Giant has its primary operations and headquarters in Taiwan.
Giant is an industry innovator as it is the first company to make aluminum bike frames widely available in the 1970s. In 1987, this iconic brand revolutionized the bike industry again by offering carbon fiber frames to the international riding community for the first time.
Giant reaffirmed its reputation for revolutionary innovation in 2004 with its new Maestro Suspension technology for off-road bikes.
Giant has evolved into a global company that sells millions of bikes annually through an international network of roughly 12,000 stores. The company started sponsoring a mountain biking team in 1995 and today supports seven global teams of riders (and countless local teams too). 
Giant has manufacturing facilities in:
Taiwan
Holland
China
Hungary
Due to the company's extensive manufacturing capacity and expertise, it is able to make frames and other bike parts for many prominent competing brands.
Giant has one of the widest selections of bikes on the market. The company makes high-quality, reasonably-priced bikes for:
entry-level road cyclists
professional road cyclists
urban commuters
mountain bikers
gravel riders
electric bikes
bicycles for kids
Are Giant Bikes Good?
Giant makes high-quality, reliable, and affordable bikes that perform well compared to other dominant brands. Don't let the reasonable price point fool you – Giant's bikes are:
expertly-designed
efficient
robust
aesthetically attractive
Giant bikes are conceptualized, developed, and tested in partnership with expert designers and professional athletes. As a result, the company's bikes and other products remain at the cutting edge of the biking industry.
The quality of these bikes is attested to by the fact that many other leading brands rely on Giant to produce their bike frames and other parts, including:
In many industries, companies that make high volumes of reasonably-priced products for mass markets typically get perceived as budget brands of inferior quality.

However, this phenomenon doesn't apply to Giant. The company is one of the largest, most recognizable global bike brands for a good reason. Giant bikes are:
high-quality
reliable
perform exceptionally well
competitively priced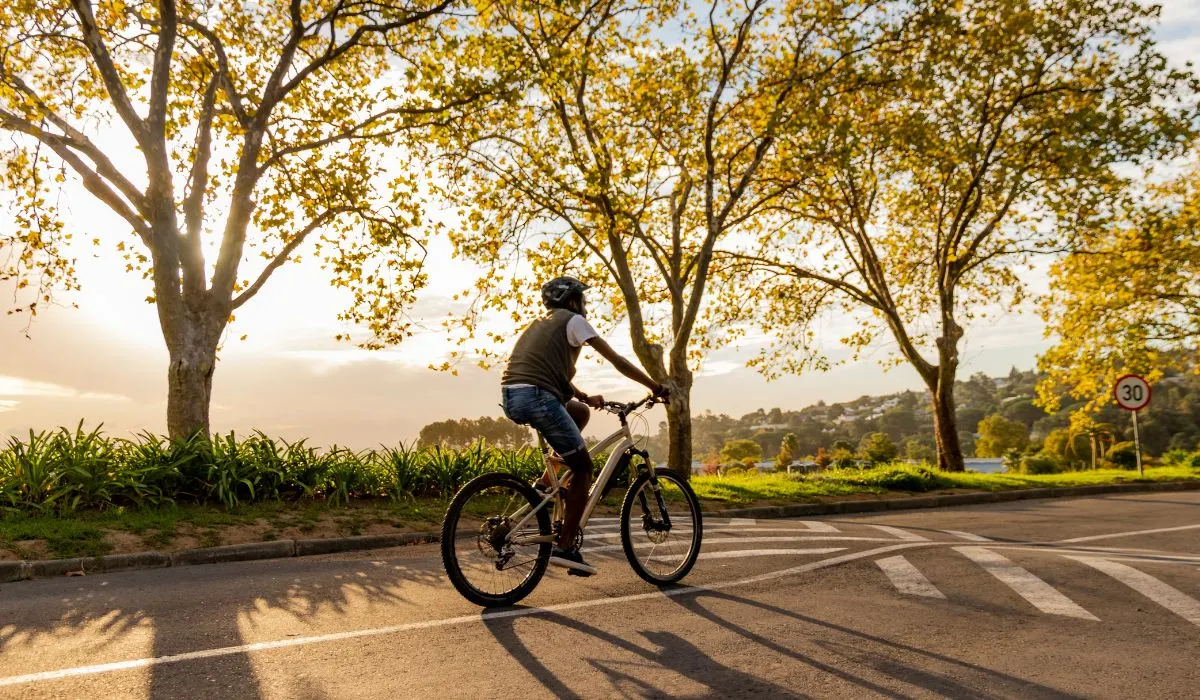 What Kind Of Bikes Does Giant Make?
Giant is notable for the diversity of its bikes. The company produces the following types of bikes:
road,
mountain
cross and gravel
electric
kids
This table shows some of the different categories available for the different types of bikes offered:
| | |
| --- | --- |
| Giant Bike Type | Bike Categories |
| Road Bikes | Fitness, Aero-Race, Cruiser, All-Rounder, Endurance, City, Hybrid, Electric |
| Mountain Bikes | Trail, Recreation, Fat-Bike, XC Enduro, Electric |
| Cross & Gravel | Gravel, Trekking, Cyclocross, Adventure, Electric |
| Electric | Mountain, Road, Adventure, Lifestyle |
| Kids | XC Trail, First, Bike, City, Hybrid |
The various types and models of bikes that Giant produces also have a selection of options for:
frame
suspension
brake
size
seat-post
Giant also offers a selection of battery power versions of their E-bikes.
With this expansive range, Giant can meet the needs of almost any bike rider.
Also Check: Are Polygon Bikes Good? Full Guide With Pros, Cons & More
Assessing The Pros Of Giant Bikes
To better understand Giant bikes, it's worth assessing their pros and cons. Let's start with the pros.
Comprehensive Warranties
Giant offers comprehensive bike warranties so consumers can feel secure in their purchases.
The company provides lifetime warranties on the frames and rigid forks of their bikes. This guarantee applies to all Giant bikes except their downhill models (which are covered by a three-year warranty).
Giant also has a two-year warranty on its:
branded tires
dropper seats
expensive E-Bike components (motors and batteries)
The full complement of Giant-branded bike parts is covered by a one-year warranty. This includes all the original mechanical parts (like rear shock linkages) and cosmetic features like the (decals and paintwork). 
The warranties give assurance that the bikes don't have any manufacturing or material flaws or defects. In addition, Giant's warranties oblige the company to replace any parts that may be defective.
High Quality
Quality is a primary criterion to consider when purchasing a bike. The high quality of Giant bikes is one of their biggest advantages. The quality of the company's bikes is easily comparable to those of more expensive higher-end brands.
As noted, Giant uses high-quality materials and parts to manufacture its bikes. The company also performs rigorous design and testing to ensure that its bikes have optimal functionality and performance.
Durability is another aspect of Giant bikes and their quality, and they are widely recognized for their toughness and reliability. A Giant bike to last many satisfying years if it is properly maintained. 
The quality of Giant bikes is also apparent in their thoughtful and appealing aesthetics, so they look and feel more expensive than their price!
Reasonable And Competitive Prices
Cost is a critical factor informing our decisions when buying something like a:
mountain bike
road cycle
E-Bike
This is where Giant shines. One of the biggest pros of Giant bikes is that they are among the most competitively and reasonably priced.
From low-end and entry-level categories and models to high-end, professional-level bikes, Giant makes bikes that the average consumer or serious rider can afford.
Giant bikes cost less than many products of similar quality offered by other companies in the industry. The quality of the bikes Giant manufactures is superior to many of those in the same price bracket as other brands.
Due to the company's thoughtful design approach and the massive scale of its manufacturing operations, Giant provides excellent quality and value-for-money bikes to the international riding community.
Wide Range
Giant offers an extensive range of bikes, making it easy to find the ideal bike for riding needs and preferences (not to mention your budget too).
Giant has a broad diversity of bike types and models with technical specifications and features to suit most riders. Giant produces several:
off-road bikes
road bikes
E-Bikes
bikes for children
Giant offers 36 models of road and racing bikes, including electric road bikes. The company's mountain bike range is equally vast, with a catalog of 33 models, also including electric-powered mountain bikes.
You'll find what you need in Giant's ample product range whether you're a:
amateur or serious mountain biker
professional road racer
office worker
parent looking for a bike a five-year-old can ride in the park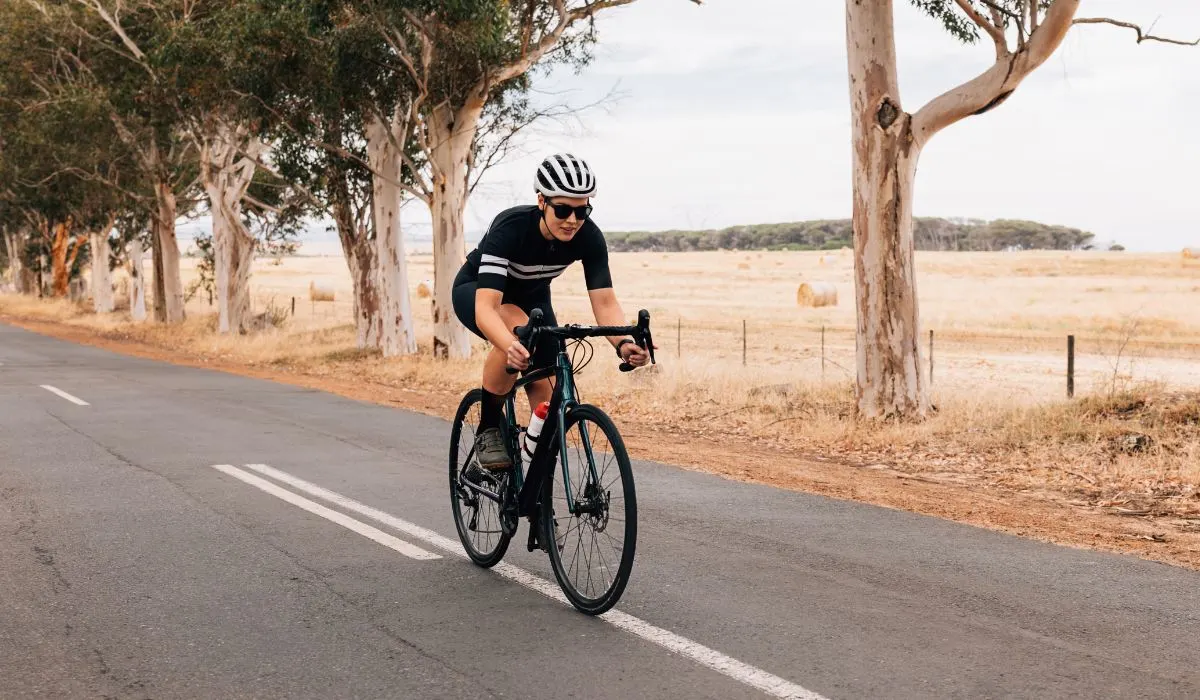 Assessing The Cons Of Giant Bikes
This part of the guide is considerably shorter than the previous section. In general, Giant bikes don't have any noticeable cons that are worth mentioning.
However, for the sake of objectivity, here are some cons of Giant bikes that individual customers have highlighted on online review sites. As with any reviews of this nature, a measure of circumspection is always advisable.
Defective Parts
A few customers have encountered defective parts in the Giant bikes. These defects have often been in the gear mechanisms, but some customers also reported wheel problems.
Giant E-bikes are also known to encounter occasional technical issues due to the complex nature of their:
engine
battery
gear systems
The defects mentioned here seem relatively rare and are primarily due to the sheer volume of bikes the company produces annually.
Mixed Reviews Of Customer Service
Another negative issue cited in customer reviews relates to customer service provided by some Giant helpdesks. While many customers reviewed the company's customer service positively, several customers described their displeasure with the service they received when seeking recourse for claims under warranty.
As a global company, Giant's customer service will likely vary depending on location. Even so, it is worth considering the possibility of having a less-than-ideal experience in the unlikely event of having a broken or defective Giant bike part.
Another customer service-related aspect that some might consider a disadvantage is the potential costs involved when bike parts are replaced or repaired under warranty.
Giant warranties cover the labor costs of repairs and installing new components for the first 60 days. However, after this period has lapsed, customers might be liable for the cost of labor to have defective or damaged bike parts replaced or repaired.
FAQs About Giant Bikes
To get a little more insight into Giant bikes, here are the answers to some frequently asked questions about these legendary bicycles.
Is Giant Frame Good?
Bike frames are one of Giant's most crucial advantages. Their supply network sources high-grade aluminum and carbon fiber to produce its bike frames.
They are pioneers of high-tech carbon fiber bike frames. In 1987, Giant was the first company to develop a road racing bike with a carbon fiber frame that was designed and manufactured with a heavy reliance on computers.
Giant introduced the CADEX carbon fiber road bike in 1987, becoming the first bicycle maker to apply computer-aided design and volume production techniques to the production of carbon fiber road bikes.
Giant frames are well-perceived by riders who appreciate bikes with structural strength and reliability.
The fact that the company supplies these parts to several other leading bike brands, including its close competitor Trek, affirms the quality of Giant frames.
Are Trek Or Giant Bikes Better?
Trek and Giant bikes are broadly equivalent in quality and performance. The companies even use several identical parts (like bike frames) in their products. As a result, deciding which bikes are better depends on your particular:
riding needs
taste
budget
Having said this, there are some distinctions between Trek and Giant bikes. For instance, Giant bikes generally cost slightly less than comparable models made by Trek.
This price difference is a consequence of logistics rather than quality. Giant has a highly integrated mass manufacturing system.
In addition, production costs are relatively low in Taiwan, where Giant makes its bikes. In contrast, Trek manufactures its bikes in the US, where bike parts are more expensive.
Another difference between Trek and Giant bikes relates to their design and performance.
While Giant offers excellent bikes at competitive prices, Trek bikes have slightly more advanced designs and performance capabilities. Compared with Giant products, Trek manufactures bikes that usually have more glamorous aesthetics and more technically sophisticated gears and suspension systems.
It is instructive to note that Trek bike riders won 179 professional races between 2017 and 2021. In comparison, Giant bike riders have achieved a (still impressive) tally of 116 race victories.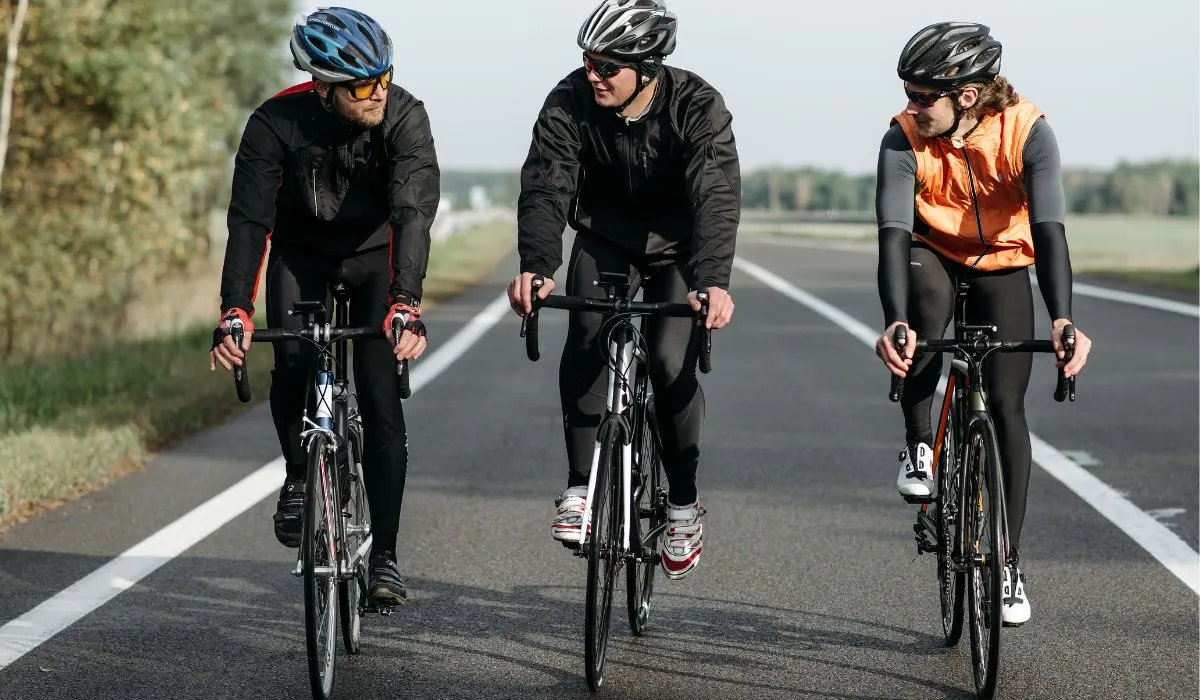 Finally, are Giant bikes any good?
Undoubtedly Yes! Giant makes high-quality, competitively-priced bikes. The company has an illustrious history and has introduced many innovations that are now commonplace in the bike manufacturing industry.
Giant bikes are designed and tested by experts who ensure they:
are reliable
perform well
are aesthetically pleasing
The company caters to all kinds of riders with its extensive range of bikes, including:
road
mountain
gravel
kids
off-road and urban E-Bikes
You might also be interested in: