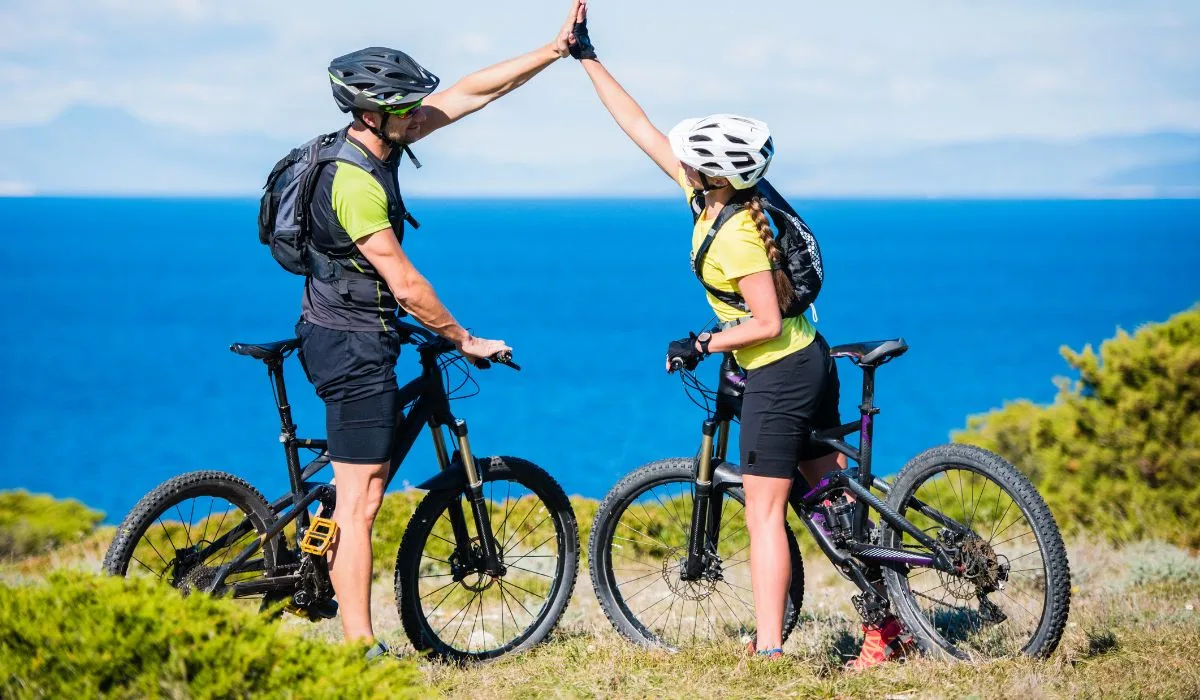 With bikes costing as much as $13000 and more, selecting the right one is not just a casual decision. Just as choosing between, say, Chevrolet or Ford when buying a car is not just a matter of logic but an emotional decision, as is choosing between two of the leading bike brands. Nevertheless, let's try and answer the question – are Giant Bikes better than Trek?
Giant bikes are better than Trek when considering value for money. However, both produce excellent products, and in other aspects, Trek has the edge. A great deal depends on the rider's personal preferences regarding the "feel," style, and design features that cater to their specific needs.
Assuming you, as a potential buyer, have already looked at what is available in your price range and have narrowed your choice down to two brands, Giant and Trek, our aim is to present you with a detailed comparison of both. So, we'll look at what makes both bikes so popular amongst the cycling fraternity, the individual strengths of each brand, and we'll also look at their weaknesses.
Are Giant Bikes Better Than Trek? The Differences
The only way of deciding which is the better brand is to look at the differences between them. It's necessary to look at the features that comprise the final product.
Giant Vs. Trek – Technology And Innovation
Since Trek first entered the market in 1976, its policy has been to lead in terms of innovation and technology. Their research and development department leads the way in producing new materials, new designs, and innovative ideas.
Giant also claims commitment to technological innovation but appears to be one step behind Trek in some areas.
 Giant Vs. Trek – Frames
Trek led the way in the move from steel frames to aluminum and carbon fiber with two market-leading innovations:
OCLV Carbon
OCLV stands for Optimum Compaction Low Void. The technology was developed in 1991 and gave Trek the lead in lightweight but stiff, strong frames for their mountain bikes.
Alpha Aluminum
Trek has developed the use of aluminum alloys to the point where their aluminum frames and components can rival carbon in terms of strength and lightweight but are more flexible, making for a more comfortable ride.
Giant has also been involved in the development of aluminum frames and, in fact, also produces carbon frames of high quality. Giant claims to be the only manufacturer of mass-produced carbon fiber frames and is the only manufacturer using raw carbon instead of sheet carbon. Giant technology includes:
CADEX, which was the first commercially produced carbon frame in the '80s.
CAD (Computer-Aided Design)
Aluxx – Giant's in-house aluminum technology, producing a lightweight frame that competes in every way with carbon.
As the world's biggest bike manufacturer, based in Taiwan, Giant has access to suppliers on their doorstep, so they are able to manufacture quality products in half the time and for a lower cost than Trek in the US.
Although there is some dispute over the current situation, it appears that Giant still produces frames for Trek, which confuses the quality question. At the top end of the range, Trek still makes its own OCLV carbon frames and certain aluminum frames, but the cheaper frames are outsourced.
On balance, Trek frames are marginally more advanced than Giant's, with a better strength-to-weight ratio.
 Giant Vs. Trek – Suspension
Trek technology and innovation have created some unique suspension systems:
Active Braking Pivot: A revolutionary patented system developed to keep the rear suspension working while braking. As a result, there is less accidental skidding, giving the rider better control.
RE:aktiv: Advanced suspension system that responds quickly to changes in terrain, adapting its performance instantly and improving ride and control.
Full Floater: Trek's rear suspension system provides extremely responsive rear suspension, giving the feel of bottomless travel.
IsoSpeed Suspension: Road bike suspension separates the seat tube from the top tube, giving a far more comfortable ride over rough surfaces.
Giant technology is also recognized as being at the forefront of suspension designs:
Maestro – Giants adjustable suspension system that can be set up by the rider to suit any terrain.
Flexipoint is a lightweight rear suspension system developed by Giant that uses the chainstay and seatstay to provide 120 mm of rear wheel travel.
Re:Aktiv: used by both Giant and Trek with their own versions.
Both Giant and Trek have introduced sophisticated suspension systems. Trek's innovations are aimed more at making the bikes faster and more suited to racing, whereas Giants are marginally better for climbing and negotiating rough terrain.
Giant Vs. Trek – Design
Trek has the edge over Giant when it comes to the overall design. Giant is more mountain bike specialists, and their bikes are built more around functionality than good looks, whereas Trek has always prided itself on producing eye-catching bikes.
FUN FACT: It's not only about looks – Trek has wind tunnel facilities that allow them to create aerodynamically efficient frames and components which have a definite impact on speed.
Trek also offers its customers the chance to customize a unique bike by choosing:
model
accessories
equipment
color scheme
decals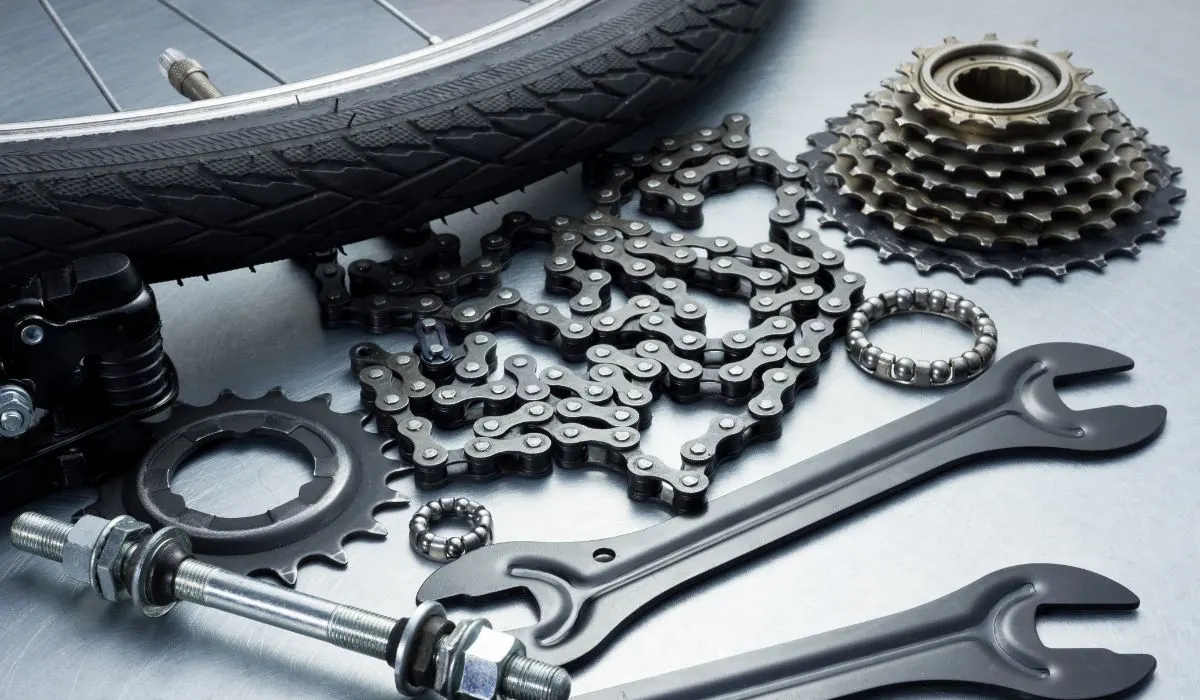 Giant Vs. Trek  – Components
Giant is the biggest manufacturer of bikes in the world and has expanded vertically by buying into supplier factories, allowing it to effectively manufacture many of its own components. Other components, such as drivetrains, are supplied by specialists Shimano and SRAM.
Trek produces many of its own frames, but many components are outsourced. They share drive train components with other bike manufacturers, including Giant, and are also supplied by Shimano and SRAM.
Both companies use quality components, some common to both brands. The difference is that Giant is closer to the suppliers geographically and is also bigger than Trek. For this reason, Giant can purchase the same components considerably cheaper than Trek and can sell their finished product at prices lower than Trek's equivalent model.
Giant Vs. Trek – Price, And Value
There's a perception that Trek bikes are expensive and that Giant offers better value. And that's probably correct, although there's no dramatic difference between the two brands.
They both provide a range of bikes in various price categories, and as we've already seen, they're both more or less on par when it comes to quality.
However, as we've pointed out, Giant can produce the same bike as Trek at a lower cost. So if you have a fixed budget you'll get more for your money with Giant, maybe with slightly more specs than the Trek equivalent.
Giant Vs. Trek – The Brand
Both brands have an excellent reputation in the marketplace but cater to slightly different segments.
Giant was born in 1972, so it has been around a few years longer than Trek, which came onto the market in 1976. Both companies have a reputation for providing bikes that are:
quality
well-designed
technologically advanced
Giant has concentrated on mountain bikes which form the larger part of their range, while road bikes have been developed more recently. The general appeal of Giant is to the mass market, enthusiasts who are looking for quality but only have a limited amount to spend on their hobby.
On the other hand, Trek aimed its product range at the more competitive rider, one who possibly rides professionally and participates in competitions. At the high end of their range, the bikes are almost hand-made and are customized according to the rider's requirements.
Trek manufactures in smaller quantities, their designs are more advanced, and as a result, their bikes are generally more expensive.   Whether Giant can be considered better than Trek in this area depends very much on the requirements of the individual.
Giant may be the better option if you're looking for a bike that is:
reliable
well-built
"go anywhere"
reasonably priced
Trek would fit the bill if you're looking for a bike that is:
innovative
technologically advanced
fast
competitive
able to outpace others
Brand reputation is important when it comes to resale value, both Trek and Giant share an excellent reputation in the marketplace. However, because Trek manufactures its models in smaller quantities than Giant, they are scarcer and may fetch slightly higher when resold.
NOTE: Mountain bikes, in general, lose almost half their value in the first year, about 45%, due to the perception that they would have gone through some strenuous riding experiences.     
Giant Bikes Vs. Trek Bikes By Usage Category
Having looked at the differences between Giant and Trek in terms of the various aspects of the two company's products, it is clear that not much separates them. If Giant is better in some respects, it's marginal, and the same applies to those areas where Trek may be the better of the two.
To try and give a definitive answer to the question of whether Giant is better than Trek, we need to delve a little deeper and look at the various categories of bikes in which they both compete.
Does Giant make the better mountain bike, but Trek the better road bike? Let's take a look at:
hybrids
gravel bikes
adventure
touring bikes
e-bikes
other types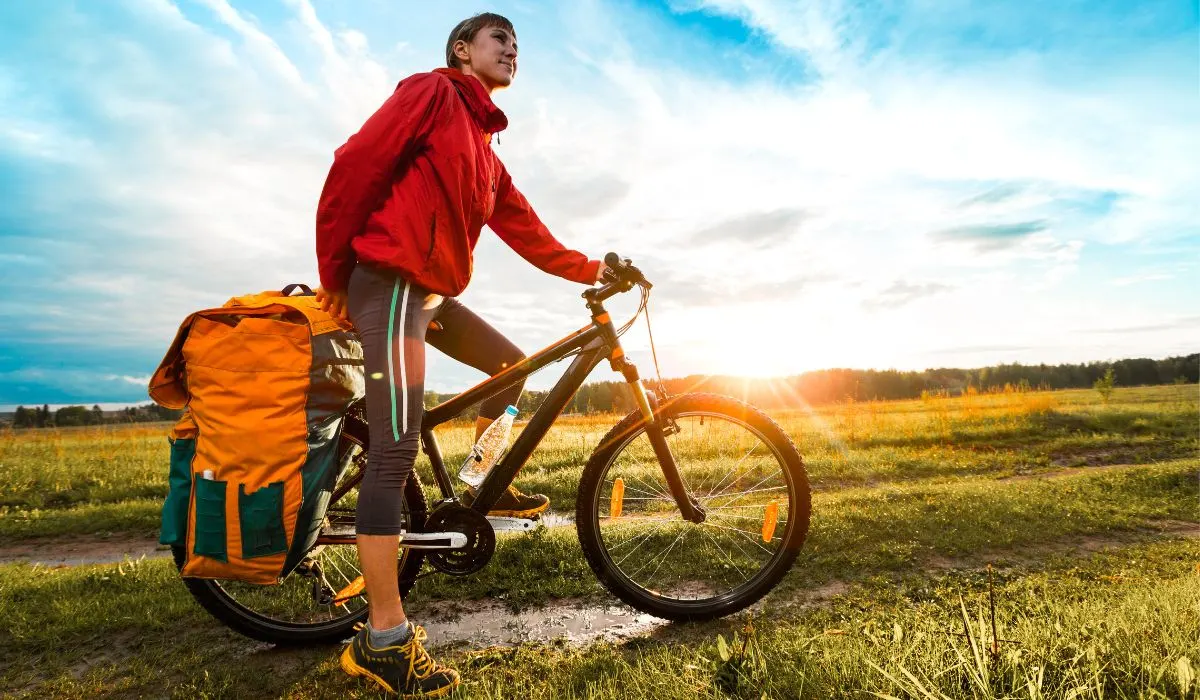 Does Giant Make A Better Mountain Bike Than Trek?
Both Giant and Trek make excellent mountain bikes. Bearing in mind that Trek uses a number of frames supplied by Giant, it's hard to rate them better than Giant. In fact, we think Giant does have the better bikes in this category.
Price
If you have a strict budget when looking for a mountain bike, Giant offers better value and more bike for your buck.
Frames
At the top end, the more expensive bikes use Trek's unique aluminum alloy frames, which have greater strength coupled with greater flexibility than Giant's frames. If you're not looking for a racing bike and you're not a heavyweight rider, Giant's frames are more than adequate. In other words, Trek frames have a better strength-to-weight ratio, but you'll pay more for it.
Components
Giant has the edge over Trek, although they use the same suppliers for drive trains (Shimano and SRAM mainly), they also have a more cost-effective supply chain and can offer more at a lower price. If you're prepared to pay top dollar, Trek will provide top-of-the-range components on their bikes.   
Suspension
It's hard to rate one above the other – Giant's Maestro suspension system provides better climbing efficiency, whereas Trek's Full Floater system makes for better control on rough terrain.
Design and Styling
The best way to describe the two brands is that Giant is the Toyota of mountain bikes while Trek is the Lexus – they have a lot in common, but one is far more stylish than the other.
Giant has always been a leader in the mountain bike category and remains highly regarded. However, while we still rate them marginally better than Trek, it is because they provide better value for money rather than a superior product.
Does Giant Make A Better Hybrid Bike Than Trek?
Hybrid bikes were developed for a market that demanded a comfortable ride on pavement but also wanted to get offroad and enjoy some reasonably challenging trails. A hybrid bike is a cross between a mountain bike and a road bike.
Price
Giant and Trek both offer hybrids for around $650, but Giant offers slightly better value towards the top end of the hybrid range.
Frame
Trek utilizes an Alpha Gold aluminum frame which is lighter, sleeker, and better than the aluminum frame used by Giant.  
Suspension
Again, Trek offers a more sophisticated system incorporating a carbon fork with a lock-out option for differing road conditions.
Components
Giant uses its own in-house components for many of its drive trains, while Trek uses Shimano and SRAM. Quality-wise, there's very little to differentiate the two, but Giant has the price advantage.
Design and Style
Trek has the edge when it comes to appearance and also offers a wide range of accessories that make their bikes more versatile, such as:
fenders
racks
other additions
In the hybrid category, we cannot say that Giant is the better brand because Trek offers:
a wider range
better styling
more innovative technology
Does Giant Make A Better Road Bike Than Trek?
Road bikes are designed primarily for pavement riding and are:
lighter
more aerodynamic
geared for speed
This is where Trek excels – they have a wide range of road bikes and exceptional suspension technology. They have been nominated for numerous awards for their road bike products.
Giant's strength has been in the mountain bike category, and while they have a wide range of men's and women's road bikes, in this category, Trek has the upper hand.
Price
Giant is able to produce a quality road bike for well under $1000. With aluminum Aluxx frames and high-tensile steel forks, it is ideal for commuting or cruising. Trek is not able to compete at this price level.
Frames
While both brands produce top-end racing road bikes with carbon fiber frames, Trek's OCLV frames are unbeatable for their strength-to-weight ratio.
Both companies have used wind-tunnel technology in their aerodynamic design work, and both use Shimano drivetrains, so there is not much to choose between them.
Components
Again, Trek has taken the lead with wireless electronic Shimano drive train technology, carbon rims,  and IsoSpeed seat suspension that separates this bike from its competitors.
Design and Style
If we combine gravel bikes, cruisers, and city bikes under the banner of road bikes, the question of style becomes almost irrelevant as there are so many variations.
Generally speaking, Giant does tend to be more conservative than Trek, but that's not to say it's less appealing. Trek's designs are often described as "flashy," which doesn't suit every rider.  
In deciding whether Giant produces better bikes than Trek in this category, it's a close call. While Trek's road bikes are more sophisticated in most aspects, particularly the racing bikes, they are not necessarily the best across the whole range and are considerably more expensive.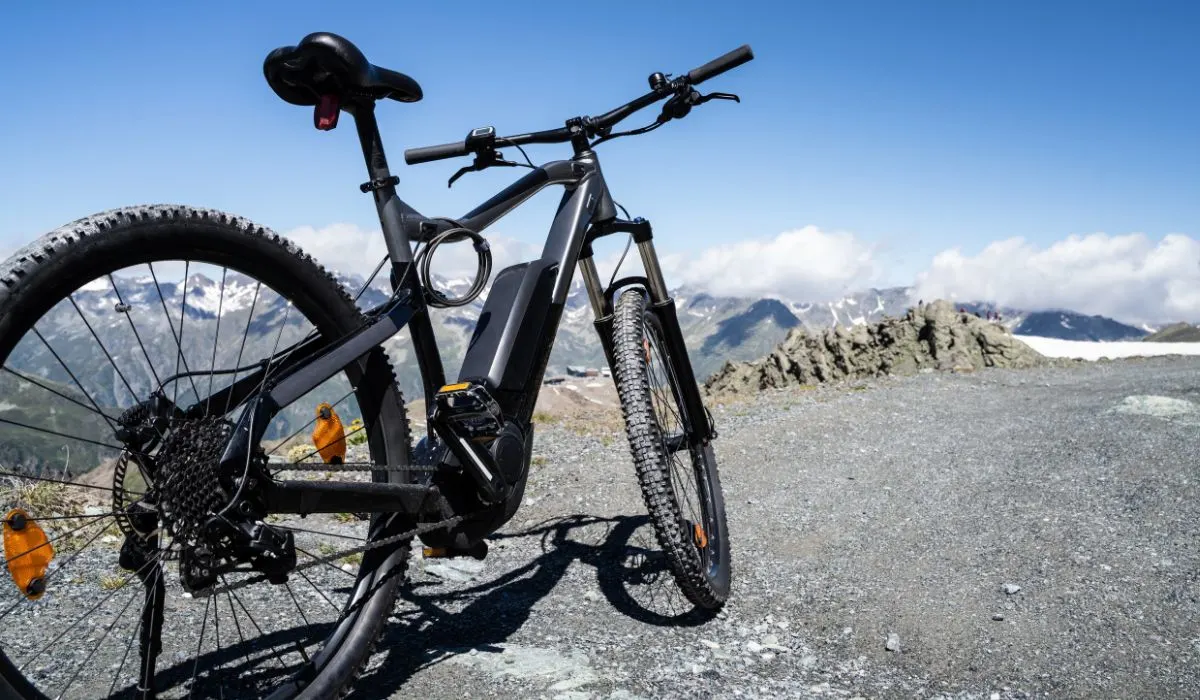 Does Giant Make A Better E- Bike Than Trek? 
Electric bikes or e-bikes have entered the market in a big way and are made as:
mountain bikes
commuter road bikes
cruisers
It's an amazing concept that provides assistance to the rider up to a certain speed. However, it doesn't take over the propulsion, so riding is still very much a physical effort – just less tiring.
Comparing Giant's top-of-the-range e-bike with that of Trek highlights in many ways the difference between the two brands.  
Giant ROAD E+ 1 PRO
Designed as a commuter road bike, this e-bike is built on a lightweight aluminum frame, with a SyncDrive Pro motor for integrated power to assist the rider with 80Nm of torque.   
The bike has a 500Wh battery compared to Trek's 625Wh but also a range extender to allow longer rides. Smart Assist is included, which guides the rider in using the electric power to make his ride as easy as possible.
TREK Allant+ 9.9s
This is a commuter road bike built on a lightweight carbon fiber frame and fitted with a performance Bosch motor that takes the bike to 28 mph.
Trek's Removeable Integrated Battery (RIB) System allows for one or two batteries to be stored in the frame, out of sight, and removed without using tools.
This Trek e-bike also comes with the COBI. The bike app links to your smartphone and allows a hands-free way to:
listen to music
take calls
get directions
Both e-bikes are excellent in achieving a fast, relatively effortless ride and almost tempting people to get rid of their gas-guzzling motor cars. Trek again has the more advanced, more sophisticated offering, but as we've seen in all the other categories, you pay a lot more for that sophistication.
In this case, the Giant sells at around $5,000, while the Trek is marketed at $6,300 – a twenty-six percent premium.   
A Word On Warranties And After-Sales Service
Both Giant and Trek offer lifetime warranties on their frames (with some exceptions) and limited warranties on components and paintwork. These warranties are not transferable if the bike is sold, so the purchaser of a second-hand giant or Trek is not covered by the manufacturer's warranty.
Giant's product range is manufactured in Taiwan, China, and Europe. It is backed up by a network of dealers around the country, who will:
honor warranties
accept returns
carry out repairs
There have been supply issues, partly due to increased demand for Giant bikes after the Covid pandemic and partly because of trade embargoes placed on Chinese imports.
There's no reason that these problems will continue to affect the US market, but there could be an occasional shortage of stock, particularly spare parts.
As an American company, Trek has its own stores around the country and accredited dealers in all the major centers. It should be in a better position to provide after-sales service, stock of the full range of bikes, and most spare parts.
NOTE: When deciding on which bike is the best, we suggest you check out the dealership situation in your part of the country.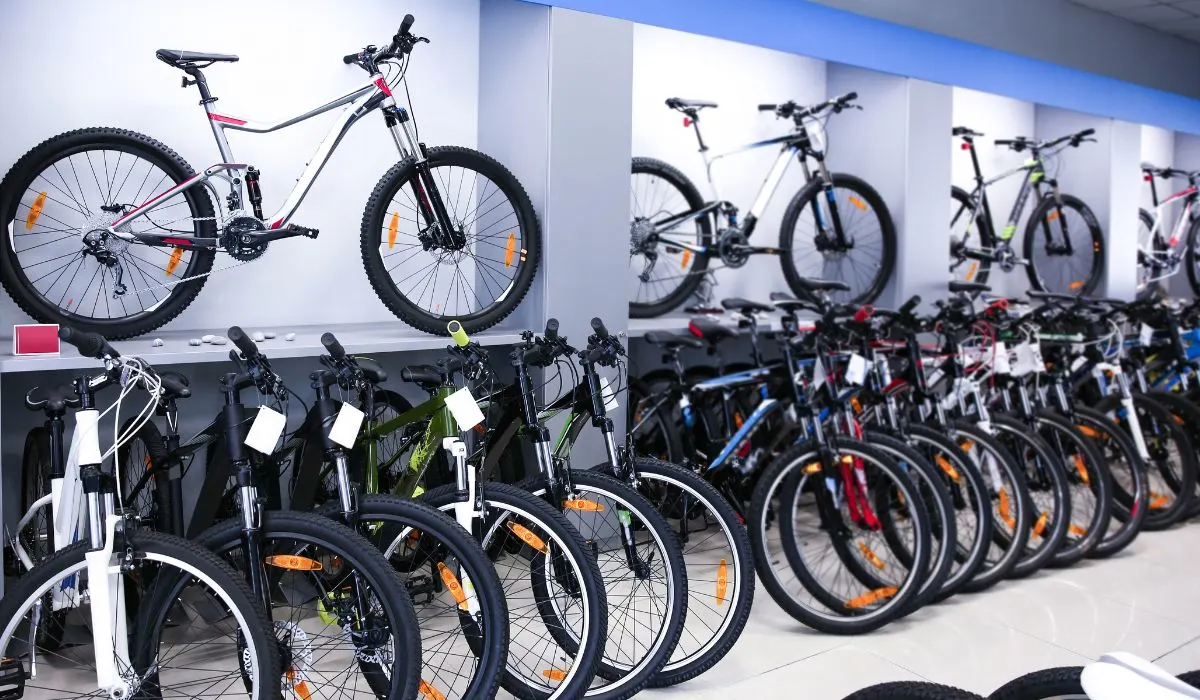 Conclusion
Are Giant bikes better than Trek? We've done our best to provide a detailed answer to the question, and we hope we've given you enough information to assist you in deciding which brand to go for.
It isn't really a "yes or no" kind of answer because a great deal depends on the:
individual rider
purpose of the bike
amount of money available to spend on a bike
As long as you're prepared to pay a bit more for your ideal bike, Trek bikes will probably be better suited to your requirements if you're a serious rider looking to achieve:
fitness
endurance
a level of competitive speed
Giant will undoubtedly offer better value and an excellent product if you're:
a recreational rider
looking for a fun ride on weekends
cycling to work
You might also be interested in: