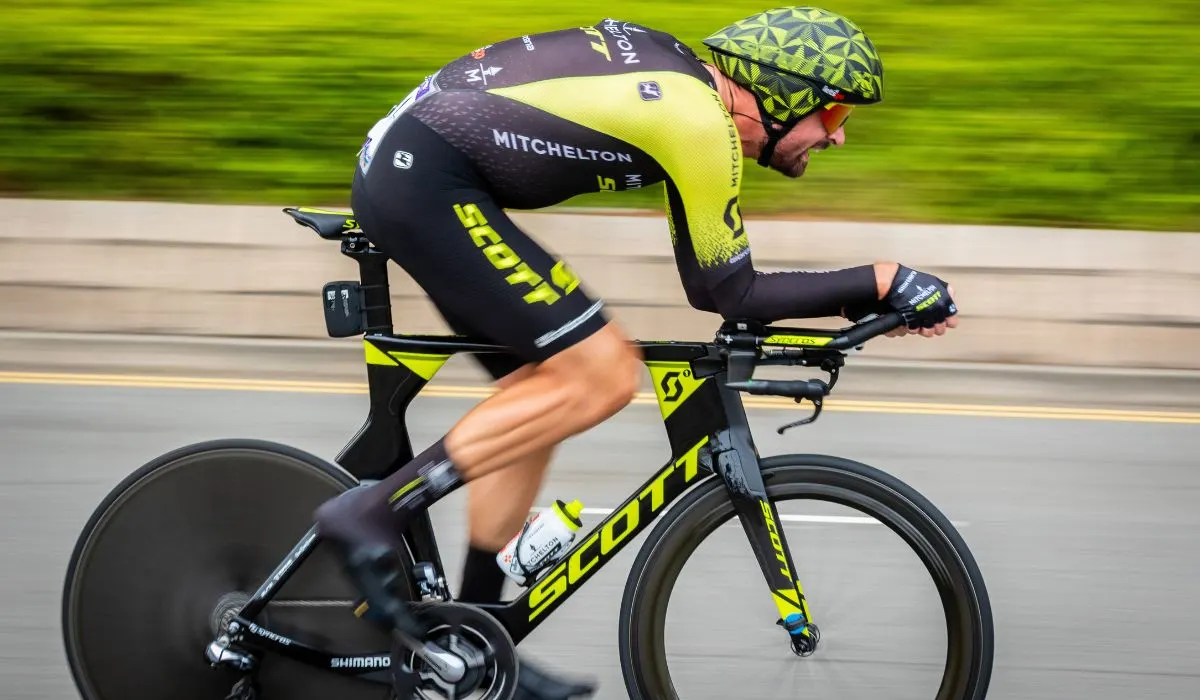 Whether you're searching for a bike to take a leisurely ride through the park or you're a serious pedal-head that loves pushing the limits during a cycle, you're going to want to invest your money in a brand that offers you the best bang for your buck. If you've been browsing for a while and still aren't sure which brand to choose from, between Scott and Giant, we've got you covered.
In a direct comparison of Scott Vs. Giant, Giant is the best pick for a high-quality bike but at a much lower price. Although Scott bikes are more expensive, they have better quality, which may justify the higher price. Generally, Giant bikes are more popular for most bicycle types.
Our in-depth guide covers every aspect of these two well-known biking brands and gives you everything you'll need to decide. From price to specs, we've compared all the nitty-gritty details, so you don't have to!
Scott Bike Vs. Giant: Head-To-Head Comparison
When you're comparing two brands that are equally revered by consumers, it's hard to figure out which brand is better. Luckily, we've compiled a head-to-head comparison on almost every aspect of Scott and Giant to showcase which bikes reign supreme for each category.
Price
No matter what you use your bike for, price is one of the major deciding factors when picking your favorite brand.
It's no secret that Scott stocks a small range of entry-level bikes for beginners and leisurely riders. But this brand is better suited to hardcore cycling enthusiasts.
With a wider range of mid to high-level bike models, Scott offers consumers high-quality bikes at a competitive price compared to other top-range brands.
Because Giant tries to make quality bikes accessible to everyone, they have a more varied selection of every type of bike. However, Giant is the clear-cut winner in the price category. This brand has everything from:
mid-level inexpensive models for beginners
mid-level bikes for casual riders
high-end models for cycling nuts
Giant is focused on every type of rider, so it should be no surprise that their bikes are much more budget-friendly even though they have comparable quality to Scott bikes. In fact, consumers can buy a bike with similar specs from Giant at almost half the price of a Scott bike!
Range
Speaking of range, some consumers prefer to stay loyal to brands that can offer them a versatile selection of bikes. However, both brands are neck-and-neck when it comes to their ranges.
As part of their ranges, both Giant and Scott offer these types of bikes:
city
cyclocross
electric
gravel
hybrid
mountain
road
However, Giant also stocks a mid-level range of cruisers for casual riders.
When comparing the range of Scott and Giant, it's challenging to choose a winner. Since both brands offer almost identical bike ranges, we'll call it a tie for this category.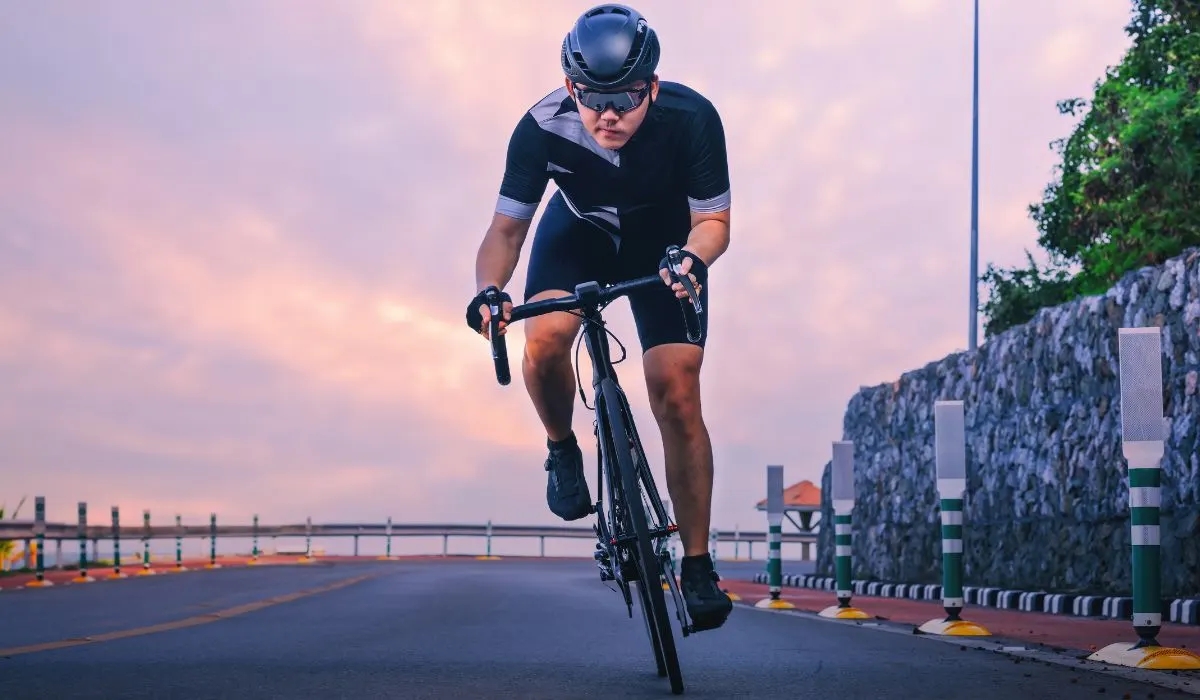 Quality And Components
Besides price, a bike's quality is vital for consumers. Most buyers want to get high quality for the price they pay – and we don't blame them! So, how do these two bike brands compare when it comes to overall quality and the quality of their components?
Because Scott is focused on catering to a serious cyclist market rather than casual riders, they employ carbon frames for almost all of their models. Carbon can stand more intense rides and is:
lightweight
ultra-durable
strong
Since Scott uses carbon as their standard frame material, it goes without saying that its bikes are of impeccable quality.
On the other hand, Giant wants to serve a bigger market and be more affordable for its consumers. For this reason, they use aluminum frames on their entry and mid-level models to keep their price points down. However, their high-end models are generally also made with quality carbon frames.
Overall, Scott has better frame quality. But what about component quality?
Scott's dedication to good, high-quality components is well-known among avid cyclists. Their top-notch components are made by their own dedicated manufacturers, such as:
wheels
handlebars
saddles
stems
Giant's main components are also made by their own manufacturers. Still, based on user reviews, these components are less durable and comfortable than Scott's.
Therefore, Scott also wins when considering the component quality.
Wheels
When it comes to wheels, Giant takes the lead ahead of Scott. While both brands have good wheels, Giant has more versatile tires overall.
Scott has lighter wheels that are slightly thinner than other brands. These tires are great for competitive cycling and on-road rides and have good handling. Because they are suitable for riding around on smoother terrain and can handle well around corners, they are good for beginner cyclists.
However, Giant's wheels are great both on and off the road. This brand has a good variety of tires with a good amount of width and versatile treads. Giant's tires are better for riders who want the perfect combination of versatility and durability.
Most of Giant's tires are suitable for city rides and off-road trailing adventures. Giant tires also have a much longer lifespan than Scott tires. Because they are broader and more durable than Scott tires, they are also better for heavy-set riders and more stable for beginner riders.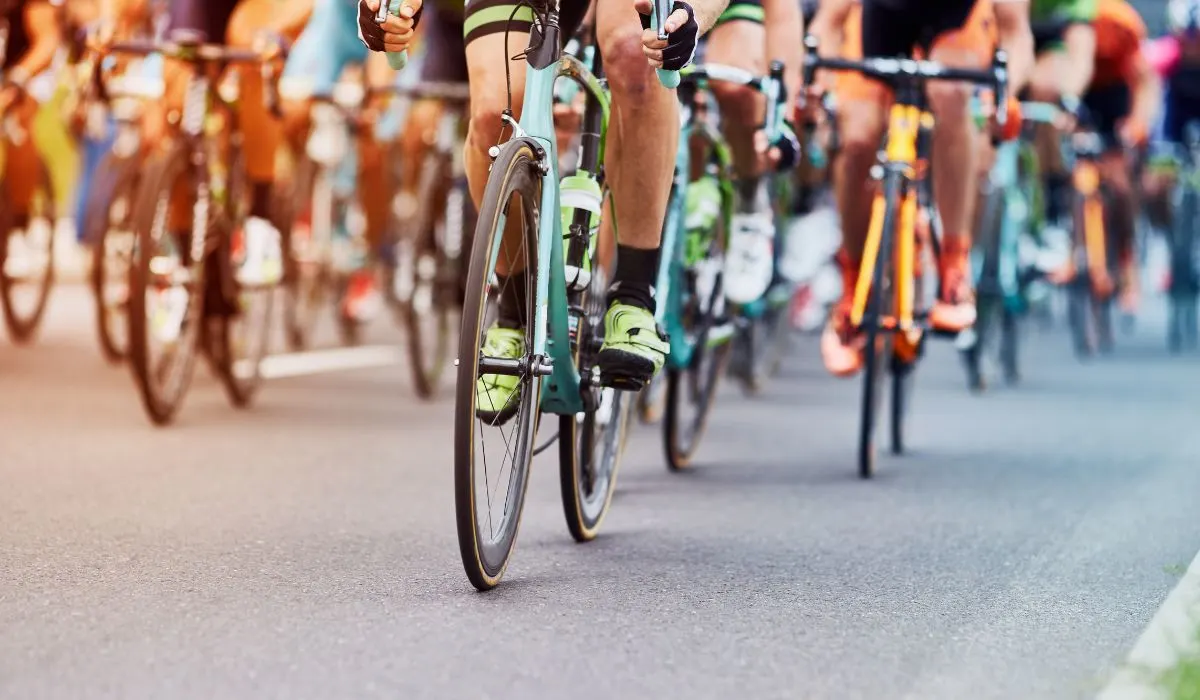 Suspension
Both Giant and Scott bikes employ unique and different suspension types. Because you cannot directly compare them, it's up to the consumer to pick this category's winner based on their personal cycling preferences.
Generally, Scott uses two main types of suspension. The first is the Single-Pivot, which is excellent for shock absorption. This suspension type is best for off-road cycling and gives users a smoother ride on harsh, bumpy terrain. It's also lightweight, adding to the comfortable feel.
The other type is Integrated Suspension, which is slightly stiffer than the Single-Pivot. This type is best for a solid feel and is great for control when riding at higher speeds and taking tighter turns.
Giant's suspension types include FlexPoint and Maestro suspension. FlexPoint is soft and suitable for longer rides but durable enough to give your bike a longer lifespan.
On the other hand, Maestro is slightly heavier but is still comfortable and can absorb harder impacts from rough terrain. This gives riders a better overall experience when off-roading.
Scott Vs. Giant: Which Is Better?
Because Scott and Giant are so similar, most consumers buy their favorite brands based on their cycling preferences. But when looking at a specific type of bike, such as mountain or hybrid bikes, it may help to know which brand is better for that specific type.
We've put together a simple comparison for a few bike categories and chosen the best brand in each category, so you can find the perfect cycling companion to suit your needs.
Electronic Bikes
When it comes to E-bikes, both brands are incredibly well-made and high-quality. No matter which brand you choose, your bike will have a long lifespan.
Giant has a much bigger range of E-bikes so that most consumers can find every type of bike, from the most basic models to high-tech models with many additional features. Because their range is more extensive, there is also an E-bike to suit every budget.
Scott's E-bikes are more expensive, but it's not hard to see why. Because their range is much smaller, their bikes are focused on using high-end technologies and features. So, if you're looking for a bike with better capabilities, Scott bikes are better.
Mountain Bikes
Scott has a good range of high-performance and speedy mountain bikes. But as a much younger brand, their prices may not be worth the quality.
Giant typically employs high-quality frames and components for their mountain bikes. It has been a trusted brand for this type of bike for years, making them better for avid mountain bikers.
Scott's bikes are still good quality, but many consumers feel they're paying for the brand rather than performance.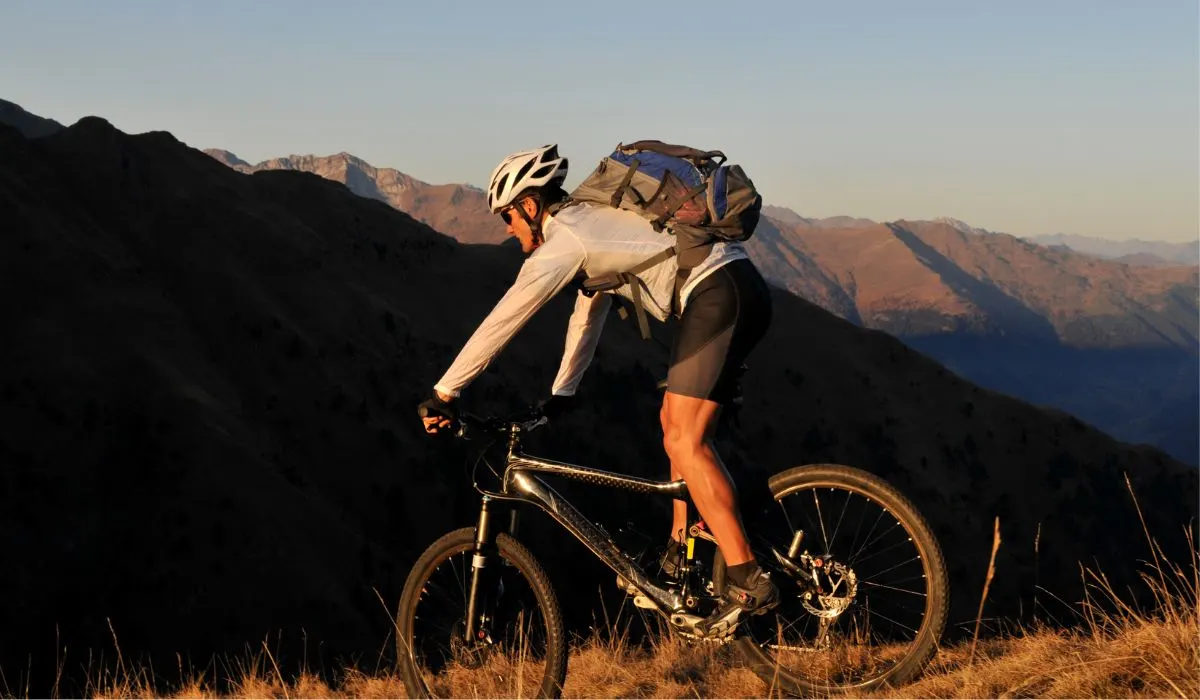 Road, City, And Hybrid Bikes
Giant bikes may be a better choice for casual riders who aren't looking to tackle harsh terrain. This brand has a much more extensive range of cycles that suit all budgets. Because they have more variety, consumers may find it easier to find their ideal bicycle.
Scott bikes are more suited to high-quality performance bikes but are slightly more expensive. While they have a good range of bikes, they have less variety than Giant bikes.
Giant is also a trusted brand among cycling enthusiasts, making them the obvious choice for most consumers.
Conclusion
Scott bikes are high-quality and use excellent components and frames, the brand makes a name for itself among cyclists. Giant has been crowned one of the top cycling brands for years and offers much more variety and range. Giant bikes are also cheaper for comparable quality, making them the preferred choice for most consumers.
Giant is the best pick if you want more value for money. However, if you're looking for slightly better performance and higher-quality frames, you may want to look at Scott's range.
You might also be interested in: