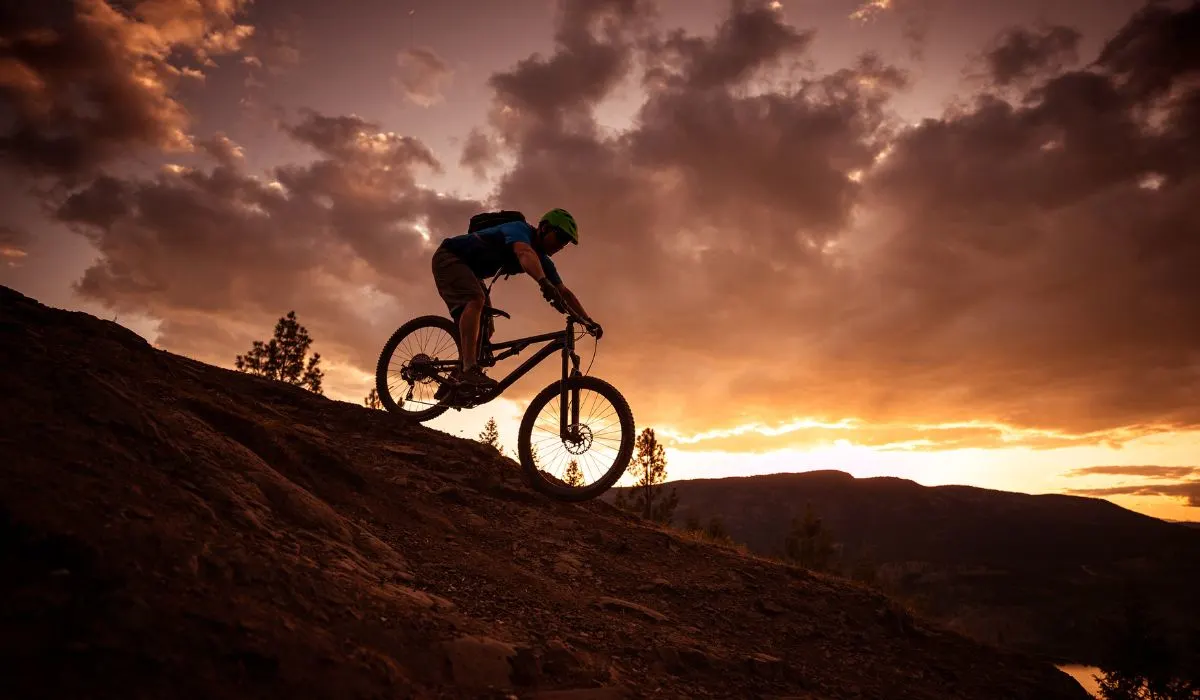 There are many bicycle brands on the market today, and many of them produce excellent bikes. GT is a bike brand that has been raising questions in the last few years. These bicycles have been around since the '70s and have been through ups and downs, but what are GT bikes like today? Are GT bikes good?
GT bikes are good. These bicycles are made at a high standard and compete with every other top bike brand. GT produces a wide range of bikes for all riding styles and disciplines, including BMX, off-road, racing, kid's bikes, and e-bikes. GT bikes are ideal for amateur and professional riders. 
Exploring and comparing different bike brands can be challenging. GT bicycles are well-known for many reasons, and many riders enjoy using them.
However, some prefer other brands and some riders say that GT bikes are not worthwhile. Are these statements factual? Let's find out how good GT bikes are, explore the pros and cons, and help you determine if GT bikes are right for you.
Are GT Bikes Good?
GT is a bike brand that has been around for longer than many others. Since the company's inception, GT has produced some of the best and most reliable bicycles on the market, but there are some accounts of these bikes being poor-quality and not as good to ride as other brands.
This leads many riders to wonder if GT bikes are good and if the quality of these bicycles remains as high as it once was.
The truth is that GT bikes are good. The brand produced some bikes in previous years that were not as good as their competitors, but modern GT bikes are as good as all other bikes in the same price range. They are well-trusted by many professional and amateur riders.
GT manufactures a wide range of bikes designed for various riding styles and budgets. GT produces all bike types, including:
full suspension mountain bikes
kid's bikes
NOTE: GT's range of electric bikes is among the best in the industry.
This company's bicycles are known to be:
reliable
well-priced
durable
The bike you buy should be based on the type of riding you enjoy. So long as you get the right one, any GT bike will serve you very well on the road or trail.
This company has been making bicycles of various kinds for decades and has developed a good name for good quality bicycles. When a company does something for as long as GT has, they become skilled at manufacturing its products.
The experience of GT and insider industry knowledge means that GT bikes are as good, if not better than competing brands. They should always be considered good bikes to buy, regardless of your riding skill level.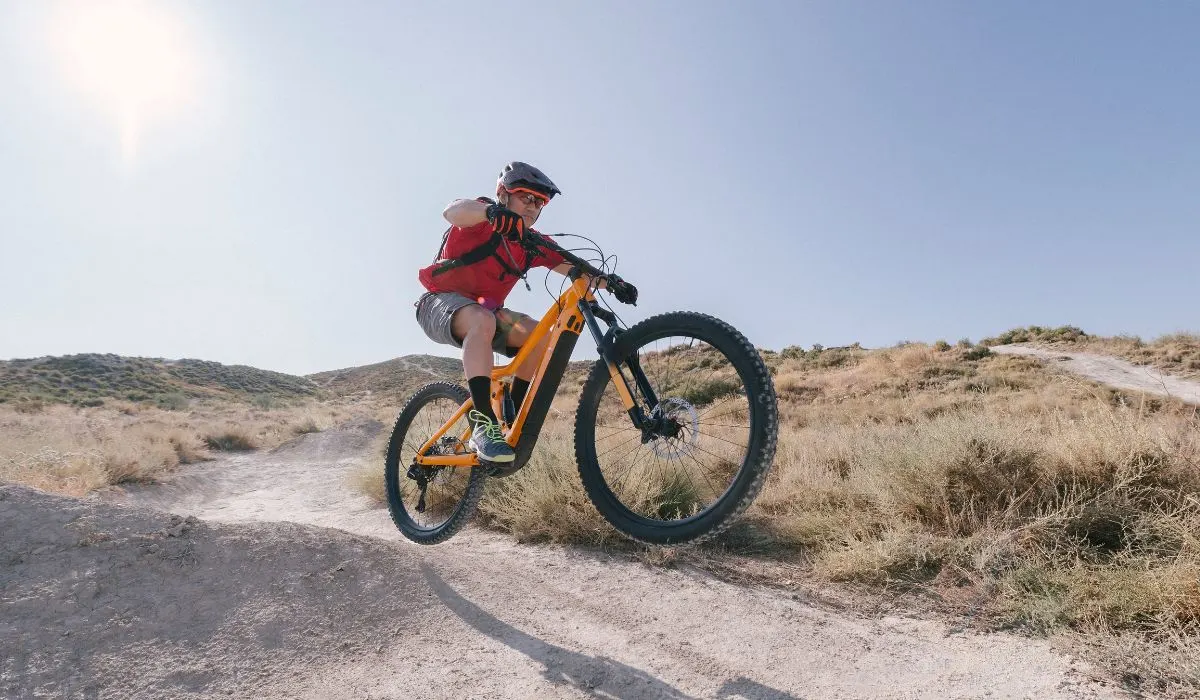 How Do GT Bikes Compare To Other Brands?
GT bikes have developed a reputation among some riders as a brand that produces many good and mediocre bikes. Some riders are convinced that GT bikes are inferior to other competing bike brands. Is this true, or are GT bikes comparable to other top brands?
The world of bicycle manufacturing is varied and complex, but GT bikes are widely considered among the best on the market, especially for those with a smaller budget.
GT bikes are constructed with many of the same components as other top brands, and the manufacturer's experience puts GT above many others.
They each have a unique GT frame that sets them apart from others. Every GT bike has its own set of valuable features that depend on the type of riding the bike is designed for and the price range of the bike.
The more expensive bikes from GT are better quality and better to ride than the budget options, but every bike in the GT range is comparable to bikes from other manufacturers in the same price range.
This company is best known for BMX and mountain bikes, and these models are highly regarded in the industry as some of the best. GT bikes have won many mountain biking and BMX competitions and are used by some of the best riders in the world.
Some bike brands produce better overall bicycles than GT, but when comparing GT bicycles to other similar brands, very few are in the same league as GT.
GT bikes are excellent compared to most of its direct competitors, and high-end GT bikes are among the favorites of some of the world's best bike riders in several riding disciplines.
The Pros And Cons Of GT Bikes
Now that we have dispelled many of the common myths regarding the GT brand, we can explore some of the best and worst features of GT bikes. Every bicycle brand has pros and cons, and GT is no exception.
Let's identify and explore some of the essential pros and cons of GT bikes to help you decide what to buy and better compare the brand to its competitors.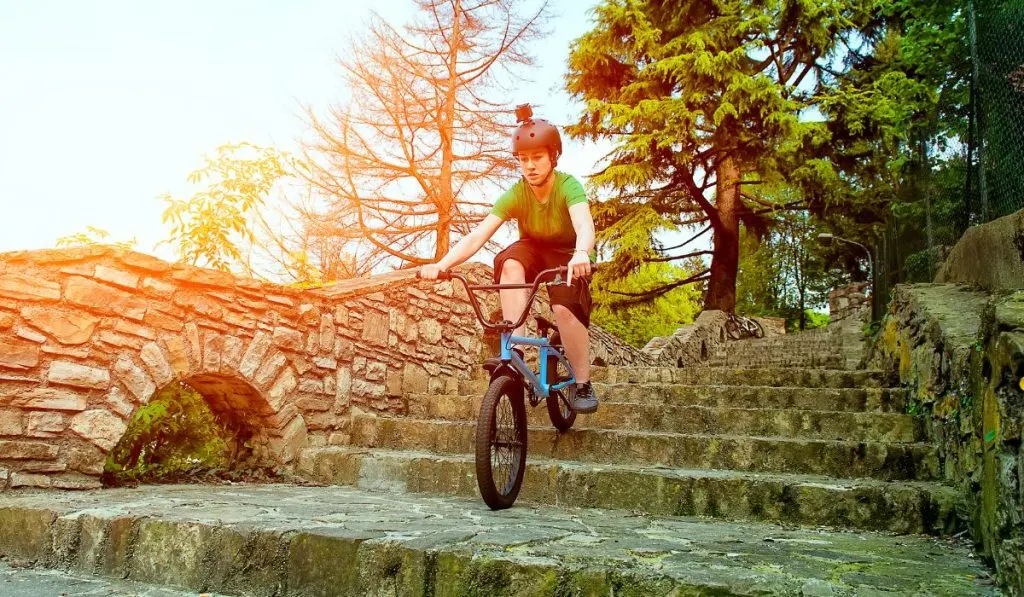 The Pros Of GT Bikes
The pros of GT bicycles include:
very well made
reliable
high-quality components
extensive range of bicycles
suitable for beginners, advanced riders, and professionals
produces bikes for all riding styles
a long history of bicycle-building experience
used by industry professionals and win many races and events
available at many different price points
produces bicycles for riders of all ages
unique frames
easy to ride
look great
The Cons Of GT Bikes
The cons of GT bikes include:
cannot always compete with other top brands in the industry
expensive for some riders
road bikes are designed for dirt tracks, not real road races.
negative reputation among some riders
use aluminum frames, which some riders dislike
Are GT Bikes Worthwhile?
We have determined that GT bikes are among the best in the industry, and we have identified some of the significant pros and cons. This may leave you wondering if GT bikes are worthwhile.
Should you consider other bike brands rather than GT?
GT bikes are worthwhile. These bicycles are well made and reliable, and the hardware that these bicycles are built with is good quality and trustworthy. The bike frames are easy to use and maneuverable, and the bikes are ideal for every skill level, depending on the model.
That said, GT bikes are not an ideal fit for every rider. Some riders prefer bikes with:
steel frames
composite frames
specific riding styles
more features
This means that whether or not GT bikes are worthwhile is entirely a personal preference, and every rider considering purchasing a new bicycle must make this decision for themselves.
They are worthwhile for many riders, and there are very few riders who will not be satisfied with GT bikes. Most riders of all skill levels will find a bicycle from GT that suits their requirements perfectly.
Should You Get A GT Bike?
Many riders arrive at this question: Should I get a GT bike?
The answer to this important question is purely subjective. GT produces an excellent range of bicycles designed to fulfill every riding need and made for every riding:
surface
style
skill level
This range means that there is a GT bike to suit every rider, and if you are looking for a new bike, you should consider buying one from GT.
These bikes are not problem-free, and GT has its issues as every other bicycle brand does. It is up to you to determine how the drawbacks of GT bikes will affect your use of the bicycle and if another brand will be better suited for you.
Most riders who try GT bikes are pleased with them and highly recommend them. These bikes compete with many of the top brands in the industry. If you are still unsure about buying a GT for yourself, go and try one out.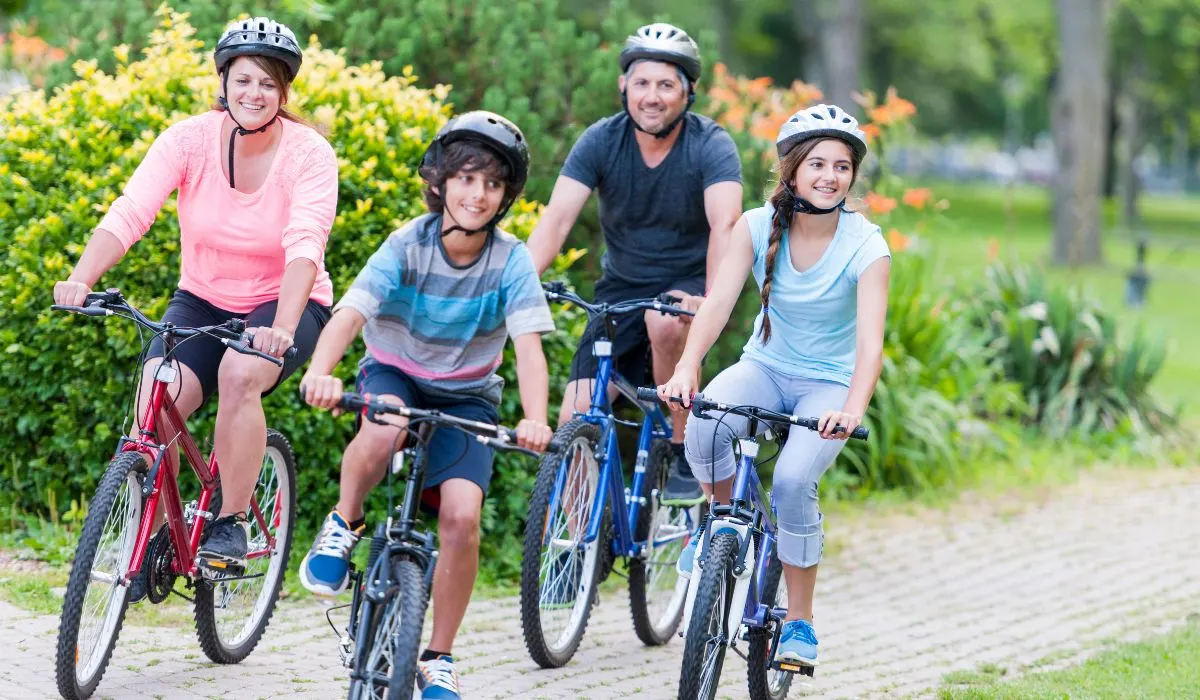 Conclusion
GT bicycles are worthwhile for most riders, and many enjoy using them. GT bikes are made at a high level of quality with excellent parts and hardware.
They are designed to be:
comfortable
useful
reliable
hard-wearing
useable
There is a GT bike for every rider, and these bikes should always be considered when choosing a new bike.
GT bicycles are ideal for all riding skill levels and all ages, and these bikes are becoming more beloved internationally by professional riders who use them to win competitions.
There is a GT bike for every riding style. Try one of these bikes for yourself, and you will surely find that GT bikes are far better than some riders say!
You might also be interested in: