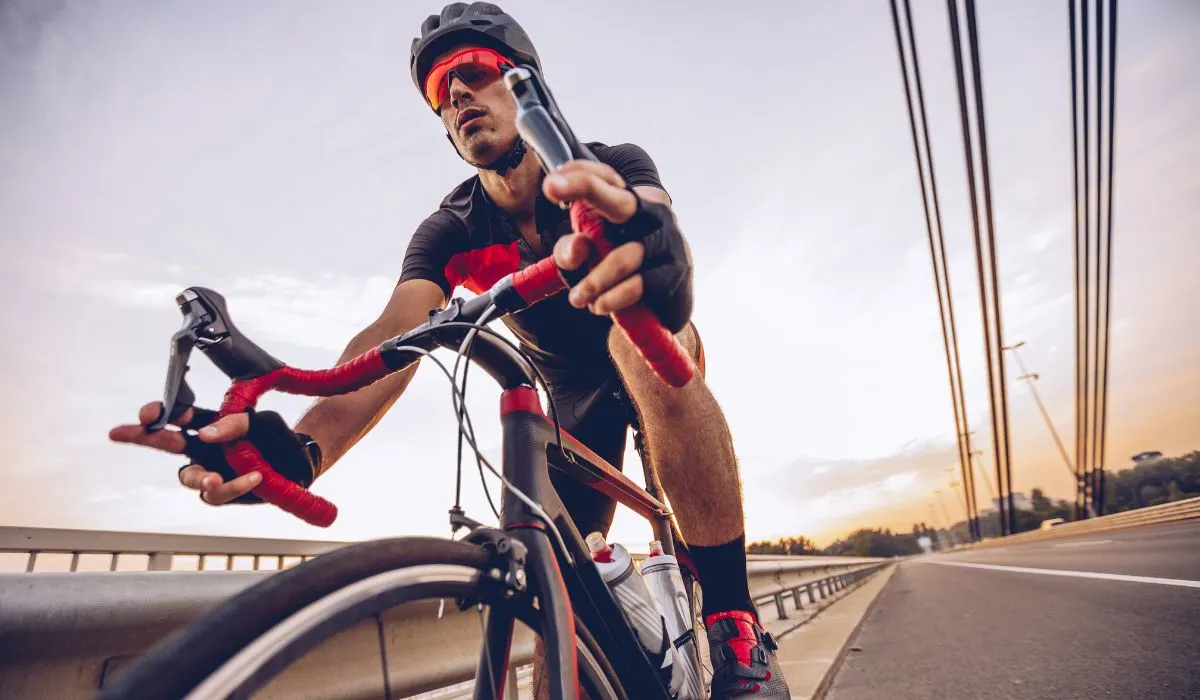 There's nothing quite like the feeling of freedom when riding a bike. However, to make the most of the experience, be sure to buy the right cycling jersey for your needs.
It's not as simple as just buying something that you like, it's important to find the perfect jersey for every situation to have the best cycling experience. A cycling jersey is essential in having the best experience as you take your ride around the city.
This is a comprehensive guide that can help you select the perfect cycling jerseys for any situation.
Benefits of a Cycling Jersey
Wearing a regular shirt and a cycling jersey is a topic that is debated more often than you think. A common misconception when people are new to city cycling is that they can just wear a t-shirt and be perfectly fine.
This section will take a look at exactly why cycling jerseys are so important.
You're Going to Sweat
Cycling will make you sweat, no matter what the temperature outside is. The problem is that a regular t-shirt will just soak up sweat and keep it close to your skin. This can make riding uncomfortable, especially when it's cold because the built-up sweat against your skin will make you even colder.
With a cycling jersey, sweat isn't an issue. They are made with moisture-wicking fabric that is made to pull the sweat away from the body and keep it dry.
Places to Hold Items
When cycling, a place to store the items for easy access is essential. Cycling jerseys keep this in mind, creating shirts with pockets so that you can easily access your:
phone
license or ID
insurance card
other essential items
Many of these shirts have 3 pockets, and some have zippers.
Stylish
There's also the fact that cycling jerseys look cool. These days, you can get far more stylish options than you could in the past. Cycling jerseys were made for cycling, so they won't ride up or look terrible as you ride. If nothing else, how stylish these are enough of a reason!
Keep You Covered
There are a lot of different positions that you have to maneuver in while you are cycling. When you wear a regular shirt, you may not be as covered as you want to be when you lean over while cycling.
The good thing about cycling jerseys is that they keep you covered as you ride, saving you from the embarrassment of showing too much while cycling.
Wind Resistance
Wind resistance is often a major issue that cyclists have to worry about when they are riding through the city. What's great about cycling jerseys is that they are made with optimal aerodynamics, making for a better experience when cycling.
Understanding Your Options
There are so many different options out there for cycling shirts, from materials to cuts. In this section of the guide, get a closer look at the options to choose from. 
Materials
Cycling jerseys are made from different materials, but they share many of the same benefits. These materials are:
breathable
moisture-wicking
comfortable for riding
There are 2 materials commonly used for cycling jerseys:
Technical polyester
Merino wool
Technical polyester is the standard material used for cycling jerseys. These jerseys are manufactured from a blend of synthetics to make a lightweight fabric with excellent moisture-wicking and breathability capabilities. This material also offers protection from the sun.
Synthetic materials like technical polyester may be the standard choice, but merino wool is also a good option to consider when shopping for cycling jerseys.
Merino wool does well with moisture wicking, and it has a natural feel that some people may find more comfortable. It takes longer to dry than synthetic materials, but it's also naturally anti-bacterial which helps prevent unpleasant smells that can happen when cycling.
Merino wool is a great choice for sustainability, but it is the most expensive material.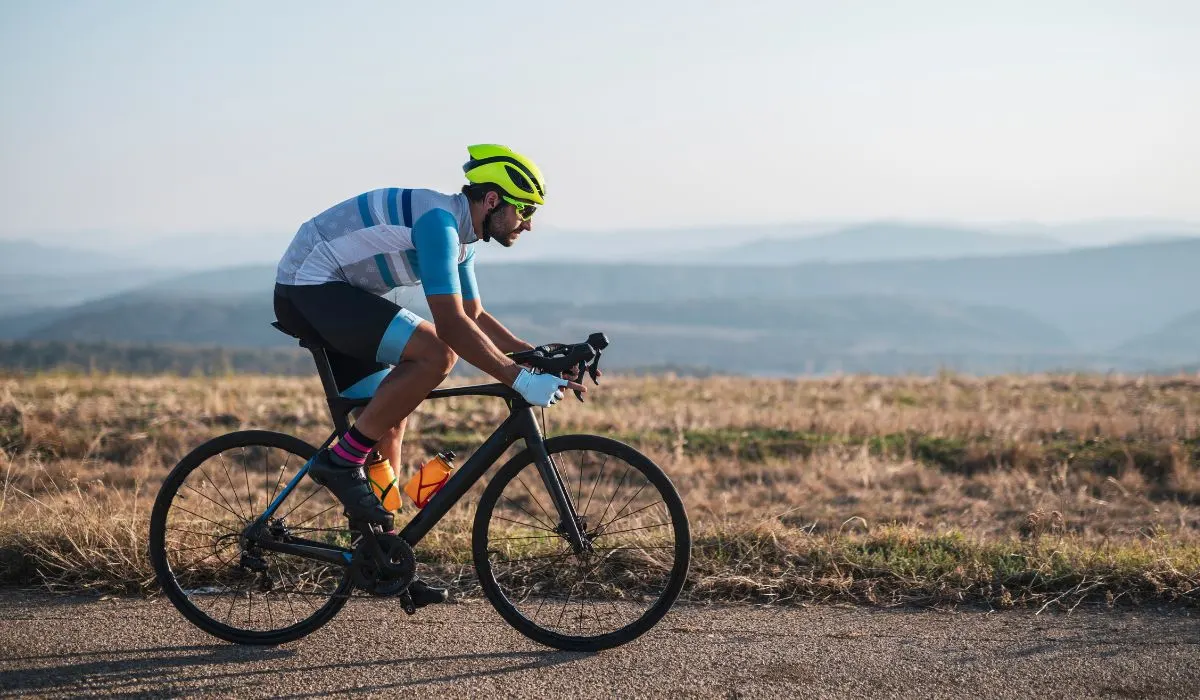 Styles
Generally speaking, there are two basic fits or cuts of cycling jerseys:
Racing cut
Club fit
Each style has its own benefits depending on the type of cycling that you do.
A race-fit jersey is made specifically for racing, with optimal aerodynamic performance. Racing fit jerseys are more form-fitting while still offering completely unrestricted movement while your cycle.
Club-fit jerseys tend to be a lot more comfortable because of their looser fit, different than the form-fitting style of a racer fit. A lot of city commuters prefer to move around more freely. This style of jersey is longer, which helps keeps cyclists covered for a city cycling commute.
Pockets
How much stuff are you carrying around? Depending on the items necessary to have on hand, be sure to have pockets to accommodate your needs.
Some brands have several pockets, while others only have one. Some pockets have zippers, while others don't. Zipper pockets give peace of mind that items won't get lost. 
Sleeves
Depending on the weather and level of protection necessary, there are both long-sleeved and short-sleeved cycling jerseys.
If you want a cycling jersey for a base layer, wear a short-sleeved jersey for that purpose. Long-sleeve options give the most sun protection and keep you warm during the ride.
Zippers
You can either choose a cycling jersey with a full zipper or a partial zipper.
Full-length zippers offer the most ventilation and are much easier to take on and off. Partial zippers are easier to close.
NOTE: The type of zipper on a cycling jersey depends on personal preference.
What Features to Look For?
Part of deciding which cycling jersey is the best option is to look at its features. Some features improve the cycling experience, while others are purely personal preferences.
This section will take a look at some of the different features cycling jerseys have so that you can decide which features are important to you.
SPF Rating
Some jerseys may not offer the best sun protection, which may be a deal breaker for city cycling. Jerseys often have an SPF rating, which helps determine which one you need.
The higher the SPF rating on the cycling jersey, the higher the level of protection that you receive.
Zippered Pockets
There has been a lot of talk in this guide about pockets because they are important features. 
Some jerseys have zippered pockets that are great for carrying around items that you want to keep as safe as possible. If you frequently travel with important items, zipper pockets are a great choice for you.
Hems and Grippers
A major problem with cycling clothes is that they tend to ride up, creating an uncomfortable experience. There are some jerseys that are specifically designed with this in mind.
Some race-cut jerseys have something called "laser-cut sleeves". This type of design makes it so that the sleeve almost fits like a second skin. This feature:
helps riders stay covered up
are less likely to bunch up
has better aerodynamics
Wind and Water Resistance
Wind resistance is a great benefit of wearing a cycling jersey to commute around the city. Some cycling jerseys offer a high level of weather protection.
There is a balance between getting wind and water resistance with lightweight and breathable materials that make the cycling experience exactly what you want it to be.
Visibility
Will you be riding at night or in other low-light conditions? If so, clothing that has bright colors or reflective details helps with visibility to be as safe as possible while cycling.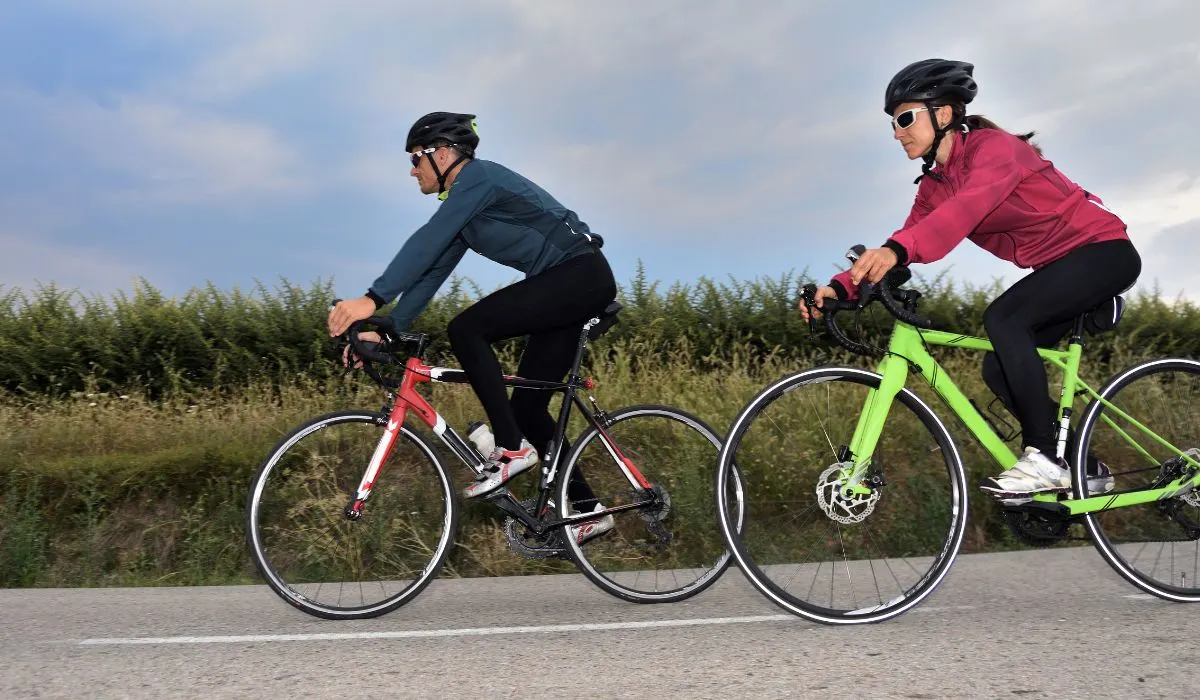 How to Choose the Best Cycling Jersey for You
Now that you know the basics about cycling jerseys, which cycling jerseys are the best options for your specific needs? This decision can feel overwhelming, considering that there are so many different options.
One jersey isn't perfect for every person and every situation. Purchase a few different jerseys for various situations when cycling. 
This section takes a closer look at what to consider when buying a cycling jersey for city cycling.
Materials
Previously, this guide discussed natural and synthetic materials used to manufacture cycling jerseys.
For the most part, cycling jerseys are made with synthetic materials that are specifically designed to wick away moisture to stay comfortable and dry.
There are different blends that were specifically created to work for various weather conditions, like protection from the wind and rain while city cycling.
Some people just don't like the way synthetic materials feel and opt for a natural fabric like merino wool. Merino sheep are known for their ability to adapt to temperature extremes, so this wool is the perfect choice to keep you warm when wet.
Benefits of Merino wool:
natural moisture-wicking properties
naturally odor-resistant
makes a great base layer
breathable
soft
good for sensitive skin
Temperature Rating
What type of weather is common where you are? If you tend to have warm weather, you only need short-sleeved jerseys.
For mixed or unpredictable weather and temperatures, a variety of jerseys are helpful for warmth and weather protection at any temperature. 
The good news is that cycling apparel has temperature ratings listed on them. This helps to decide which options to buy, and which to wear on any specific day.
The temperature rating gives you a good idea of what you need to be comfortable in any weather situation.
UPF and SPF Ratings
If you are selecting a jersey as an only layer or as a base layer because your top layer doesn't offer sun protection, you want to make sure that you get the sun protection necessary.
Remember, even if it's cloudy you can still get sunburned. Pick a jersey with a high UPF rating (Ultraviolet Protection Factor) to be protected no matter what time of year it is.
Some fabrics are better at sun protection than others. Merino wool or elastane tends to be inherently good at blocking harmful UV rays. Companies usually have a UPF/SPF rating listed, and they often have an SPF/UPF rating of 50+.
NOTE: The more a cycling jersey stretches, the less sun protection it will offer.
Think Layers
It's nearly impossible to find one jersey that will perfectly meet the needs of every occasion and weather situation. This is why layering is important when dressing for cycling.
Add layers or take them off as needed for a comfortable experience when cycling. A base layer is an essential piece of cycling attire. Usually short-sleeved or sleeveless, they help keep you warm in cooler months by wicking away sweat. 
Flatlock Seams
Chafing is a common issue for cyclists. A shirt with flatlock seams prevents chafing and other similar discomforts. These seams are made to lay flat down against sensitive areas of your skin, for less friction and irritation. 
Ventilation Panels
These are excellent features, especially when cycling on hot days. A cycling jersey with properly placed ventilation panels helps keep a cyclist cool and free of sweat as possible when cycling in the heat.
NOTE: These panels are ideally located under the arms and on or along the back.
Budget
There is a massive range of prices when it comes to cycling jerseys. There are numerous options within a price range, so set a comfortable budget before shopping.
NOTE: When it comes to cycling jerseys, you get what you pay for. It's a good idea to stick with reputable brands, to invest in cycling jerseys that will last a long time.
Knowing how to care for a cycling jersey is essential. Follow the instructions for proper care so it will retain the right shape and elasticity for optimal performance and longevity.
Watch for the "Zip Garage"
Even the slightest detail can make a massive difference in how it feels to wear a cycling jersey.
One of these important small details is the zip garage, a term that refers to the fabric that covers the zipper, which makes the shirt even more comfortable. 
Look for Online Returns
It's a good idea to look for a place that offers online returns, so if you get your item and hate it you can return it hassle-free. Some sites like REI offer a one-year satisfaction guarantee on an item so that you can really get a feel for whether or not you like it.
Other sites offer repairs or discounts on shirts if you have lost weight since buying a cycling jersey.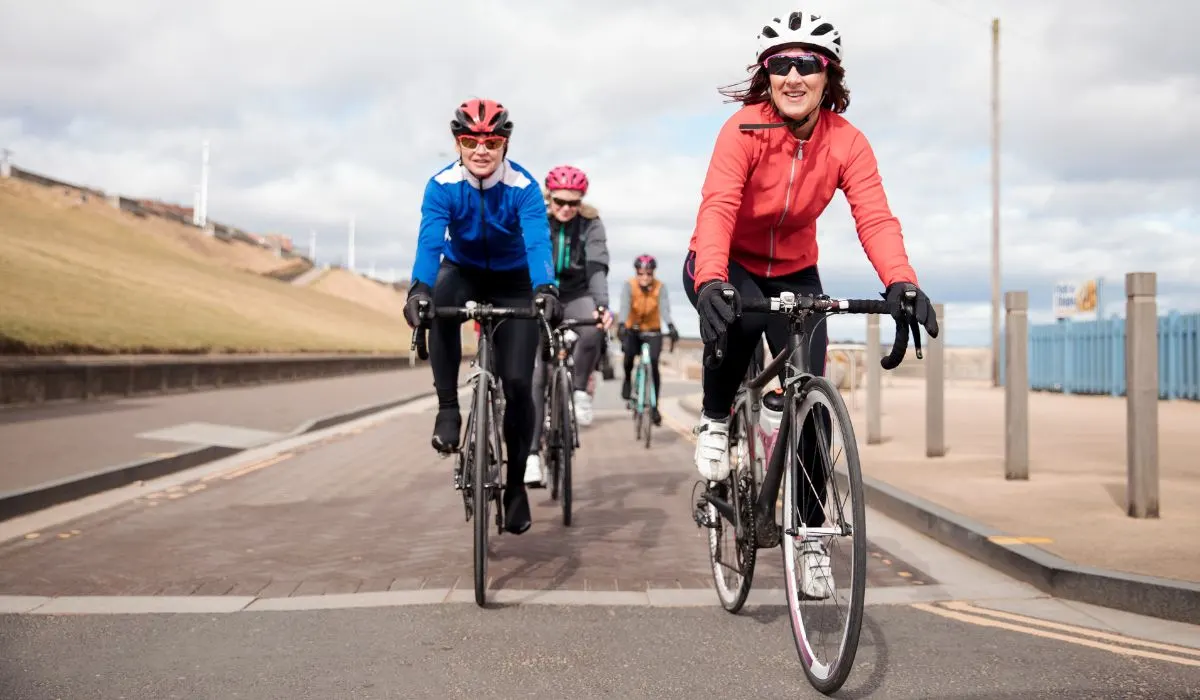 Best Cycling Jerseys for Everyday Use
Some jerseys are just great for everyday use. Whether you wear these cycling jerseys by themselves or use them as a base layer as part of your cycling kit, this section takes a close look at some of the best cycling jerseys for everyday use for both men and women.
Women's
Rapha Women's Classic Jersey II
This jersey sold at REI may be an expensive option, but it's a versatile choice that is perfect for everyday use. What's great about this jersey is:
comfort
roomy
zippered pocket
relaxed fit
The only downside to this jersey is that it's not quite as comfortable on a hot day.
Men's
Rapha Men's Core Jersey
Made from polyester, this cycling jersey sold at REI is a versatile option that is great for any purpose. It's made with high-quality materials that are lightweight and durable, standing up for everyday use.
This jersey is:
comfortable
breathable
moisture-wicking
has 3 pockets
has an elastic hem to prevent bunching
100% satisfaction guaranteed, including lifetime support
Best Premium Cycling Jerseys
It can be very much worth it to invest a little more in your cycling jersey for the highest level of comfort, the most durable materials, and longevity. A reliable jersey that can keep up with you.
Best Premium Cycling Jersey for Women
Castelli Perfetto Light RoS W
This premium cycling jersey sold on Amazon can also be classified as a cycling jacket and used as a base layer or on its own.
The Castelli Perfetto is crafted from premium materials, like Gore-Tex, which makes it a great option no matter what the weather is like outside. This cycling jersey really shines in wind resistance and water resistance, protecting you from the elements as you go for your city ride.
Best Premium Cycling Jersey for Men
Sponeed Men's Cycling Jersey
As far as premium picks go, this jersey sold on Amazon is a versatile cycling jersey that is excellent for any use and made with high-quality polyester materials, is the option to choose.
It's made with a Coolmax silicone pad that allows the jersey to breathe and is comfortable no matter what the temperature is. This jersey features elastic hems to ensure it stays in place and has a rubber coating for extra protection when riding.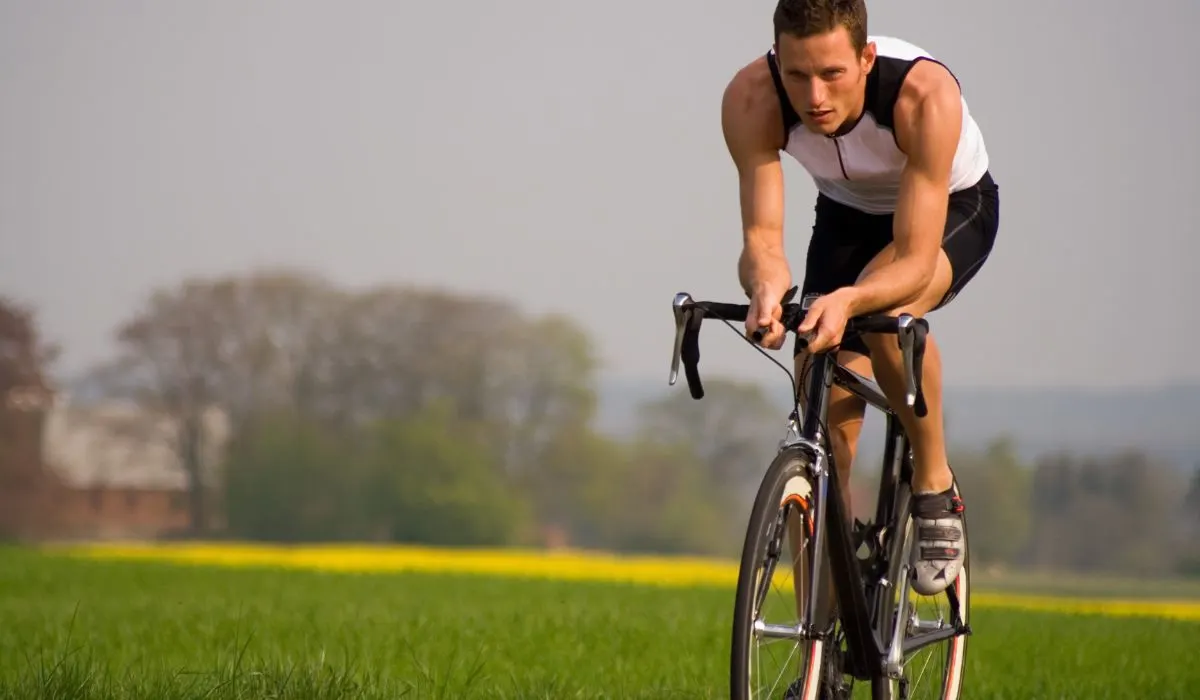 Best Budget Cycling Jerseys
Not everyone can spend hundreds of dollars on a good cycling jersey, but there are some great options to consider at a cheaper price range. There are even cheaper jerseys than what's listed here, but these are a much better choice because they will last a lot longer.
Best Budget Cycling Jersey for Women
dhb Aeron Jersey
This jersey sold on dhb is another versatile choice with many features, including:
lightweight materials
mesh paneling to keep you cool
full zipper
moisture-wicking capabilities
snug fit
the best value in this price range
many colors and patterns
Best Budget Cycling Jersey for Men
Rion Men's Cycling Jersey
This is a lower-price cycling jersey sold on Amazon that offers these features:
simplicity
excellent value for its price
stretch
soft feeling
very comfortable
slim fit
good aerodynamics
breathable material
moisture-wicking capabilities
quick-drying
Conclusion
Understanding how to select the right cycling jersey can significantly improve your riding experience. Cycling is only as good as the equipment that you use, including the clothing that you wear.
You might also be interested in: