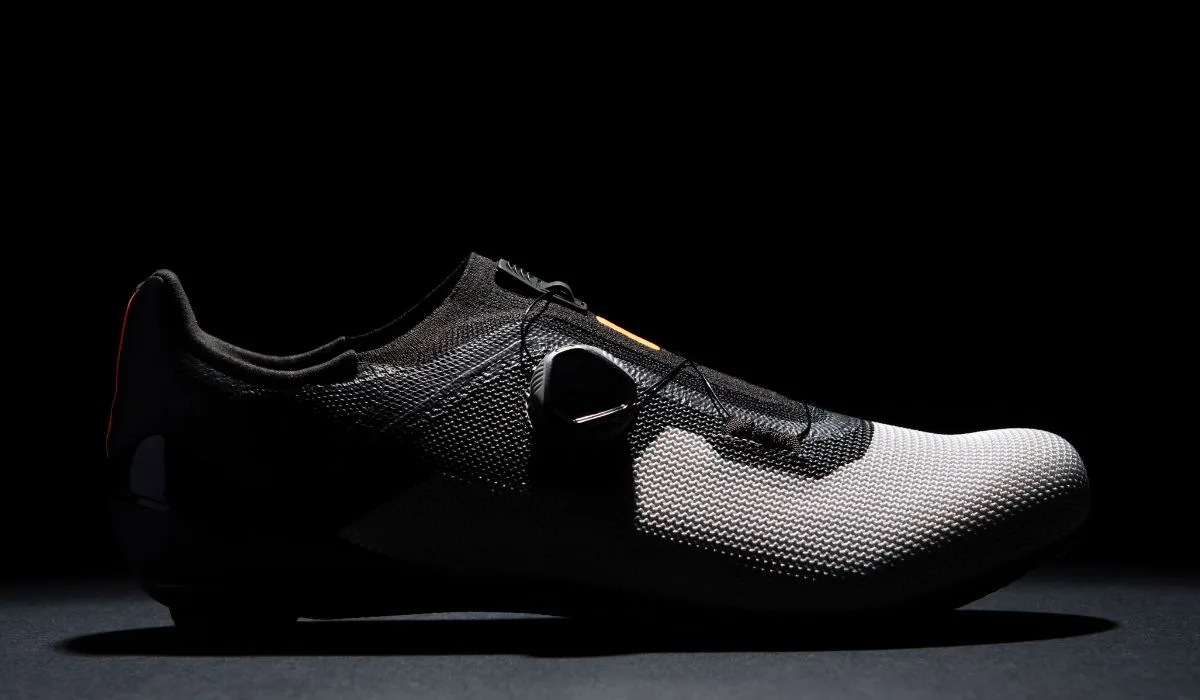 Whether you have been recently introduced to city cycling or are a veteran like me, having the right equipment is a top priority. While many people are familiar with helmets and cycling shorts, footwear is a key piece of equipment. Below is a comprehensive guide on footwear essentials if you plan on cycling in the city. 
Of the many cycling footwear options available on the market, there is seldom an option that is superior to the rest. In short, the best cycling footwear for you should be one that is:
useful
comfortable
fashionable
Footwear should be functional, secure your feet and provide them cushion during long rides. Footwear should be comfortable, not only during the ride but also when you have to walk short distances. Finally, footwear should be fashionable, some options may strongly clash with your daily style. 
Even after considering these key elements, you may still have many questions.
Are there cycling shoes that are preferable in all three categories?
Which models are popular?
Which are recommended for my situation?
Read further for a comprehensive guide on footwear for city cycling. 
What to Consider When Purchasing Cycling Footwear
Picking the optimal footwear for cycling is important. The option that is best for you is one that not only fulfills but also excels at the listed characteristics. Below is a list of things to consider when looking for cycling footwear.
#1: Ventilation
Not only is ventilation important for helmets, but it is also an important feature for footwear, especially if you live in a humid area or if you plan to cycle during the hot, summer months.
It is strongly recommended to pick an option that is manufactured with light or thin material, designed to keep you cool during your ride.
If you live in a chilly area or if you plan to cycle during the cold, winter months, you may want to invest in an option that is designed for cold and wet weather. Some purchase a larger size to wear thicker socks. 
#2: Convenience
Consider an option that is convenient to your life and where you are cycling. For biking to work or running errands get shoes that are easy to slip on and slip off to make changing shoes quick.
#3: Grip
To cycle long distances or commute to far places, it is important to consider grip. Purchase a model that has a good grip to pedal more efficiently and save energy. If commuting to your workplace, save your energy for work!
#4: Flexibility
Flexibility is especially important if you must travel long distances. Why? Flexibility is the key to comfort. Footwear will take a toll on your feet lead to painful blisters after hours of cycling if it is manufactured with:
hard
rigid
inflexible material
#5: Weight
While almost all cycling footwear is designed to be relatively lightweight, there are certainly some options that are lighter than others.
Why does this matter? Well, it helps pedal at maximum efficiency. Heavy footwear can easily tire your feet out and make you feel exhausted after a short period of time. When cycling, keep the load as light as possible regardless of the purpose of your trip.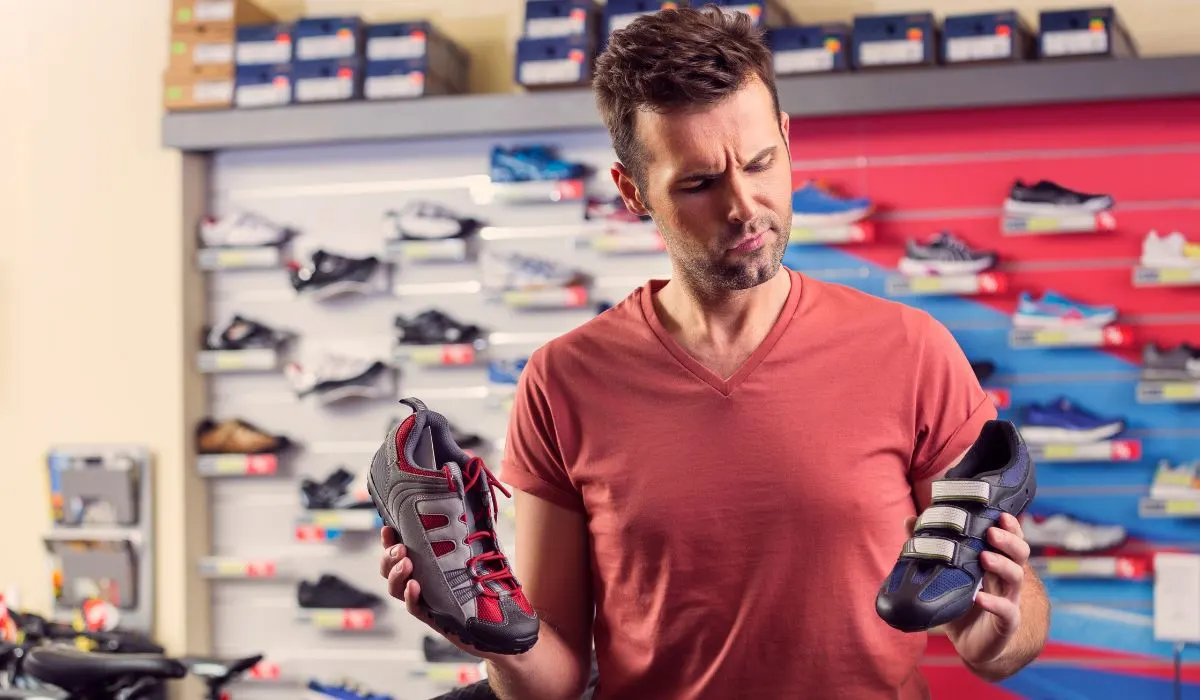 #6: Fashionability
Although it is probably the least of your concerns unless you are a dedicated fashionista, the style is something to consider when purchasing cycling footwear.
If you plan on wearing these shoes for the majority of the day, choose some that fit with what you're wearing. For example, carbon fiber shoes like these sold on Amazon may not be your best bet during a business meeting. 
#7: Price
In the end, it all comes down to the big question. How much do they cost? Unlike helmets, more expensive cycling footwear is actually worth the price.
Generally, it is recommended to purchase a cheaper option if you cycle only occasionally for a short duration.
On the other hand, if you cycle daily or long distances, it is recommended to purchase a high-end model, to ensure comfort and efficiency when pedaling. More expensive options also last longer.
The Best City Cycling Shoes on the Market
#1: FiveTen Sleuth
If you are already in the mountain cycling or climbing community, you have likely heard of this brand before; it is tremendously popular in both sports.
While they mainly offer more "hardcore" options for the dedicated few, it has recently expanded into the market for casual cyclists that either cycle for leisure or for a city commute. 
This model sold on Amazon offers extreme convenience for those that ride on a daily to weekly basis. They easily slip on and off without laces.
NOTE: These shoes are not recommended for cycling long distances, they will not feel the most secure on your feet and may not be the most comfortable option. 
Manufactured with both canvas and mesh, they are extremely flexible and provide comfort if you have to walk some distance wearing them and can be worn as regular footwear throughout the day. 
Because the brand excels in both mountain cycling and climbing, these shoes are also designed with excellent grip from their rubber soles. To be specific, it features a Micro-Dotty sole, which is claimed to provide a significant flat pedal grip. 
When it comes to style, plain colours make it easy to match with everyday work or casual attire. Unlike some other options, it does not have bright colors that stand out from your other clothing.
#2: Giro Rumble
If you favor both fashion and comfort, these shoes sold on Amazon are your best bet. These shoes look no different than any other gym shoes or casual everyday running shoes. As cyclists, these shoes are convenient since they use clipless laces.
In terms of comfort, the model is extremely well-ventilated and manufactured with breathability in mind. It uses synthetic material along with mesh inserts to ensure that your feet are cool and comfortable for your ride.
On the inside, these shoes are manufactured with EVA soles to provide maximum comfort. On the outside, a strong, secure grip is guaranteed by a Vibram sole. For the same reason, they also make excellent day-to-day shoes if you need to walk some distance. 
On top of that, the shoes use a fore-and-aft adjusting system, to adjust their size and shape to fit your foot. They help to attain an efficient contact point with your pedal when riding. 
When it comes to style, these shoes have done well. Although they may not fit formal dressing attire or your work suit, they are definitely good-looking.
NOTE: They come in three different colors that you can choose from that makes them an excellent option when it comes to the fashionability of leisurely city cycling.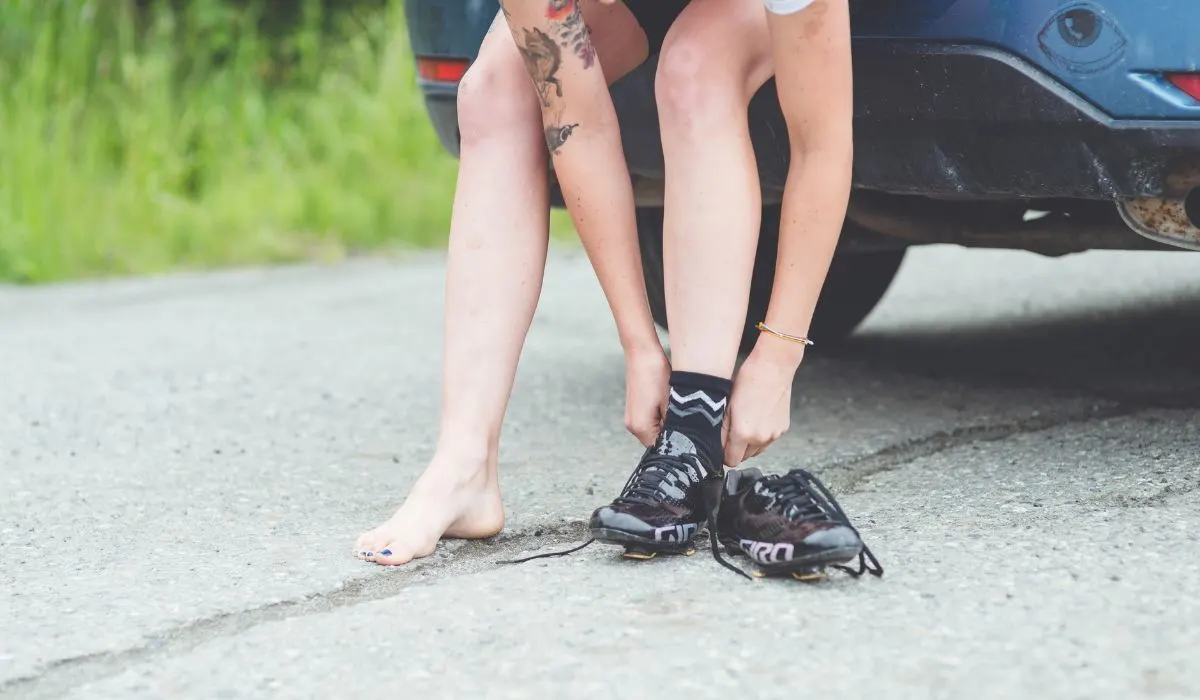 #3: Shimano CT5
If you are looking for a reliable footwear option for city cycling endeavors, look no further than the Shimano CT5. This brand sells everything bicycle equipment and bicycle component related, including footwear.
NOTE: This model is designed to be used with Shimano's Click'R pedal systems, which are optimized for clipless use.
They are also known for their good prices, compared to some other options. However, that does not mean that it lacks any features and abilities. Like many of the other options on the list, these shoes provide generous support for your daily walking needs. 
They are manufactured with an in-shoe shank, which optimizes pedaling efficiency over long distances.
They are ventilated with mesh along the upper lining of the shoe to keep your feet cool during summer rides. However, it is important to note that this design could cause issues during the winter months or through wet weather. 
When it comes to fashionability, the Shimano CT5 offers a variety of colors to choose from. With a casual appearance, it can make for a great candidate for cycling and everyday wear. Although they're said to be bulkier than some other options. 
#4: Chrome Industries
The brand has designed these cycling shoes (sold on Amazon) with durability in mind for those that frequently cycle through urban settings. Manufactured with Denier Cordura fabric, they are extremely:
tough
resistant to wear
made to last
These shoes also have rubber "bumpers" at both the heel and the toe to protect it from:
One advantage of this option is a rubber pad at the heel designed to cushion the feet in the case of any accidents or falls. 
However, it does come with a downside. Because of its durable material, it is also on the heavier side when it comes to city cycling footwear. For cycling long distances, this may not be the best choice.
On the other hand, this slight issue is offset by its Powerplate shank in the soles. This improves energy efficiency and power transfer when riding. 
In terms of style, they are almost identical to any black, laced Vans models you may find in the store. In my humble opinion, it is the best-looking option on this list in terms of fashionability and comes in three different colors. 
#5: Rockport Slayter
To be honest, I was pretty shocked to discover that there is cycling footwear on the market like these sold on Amazon. If you are rushing to a formal business meeting with your company CEO, these shoes have got you covered. They are made to look acceptable in formal situations. 
Like traditional formal dress shoes on the market, they are manufactured with leather material. However, they are uncomfortable cycling long distances and can feel quite stiff and inflexible.
This pair of shoes offers EVA soles on the outside, providing some flexibility and cushioning. They also offer truTECH technology to ensure that you have maximum walking comfort during a long day. 
Unfortunately, it still runs into the same pitfall that any other dress shoe does when it comes to cycling. Its ventilation is insufficient if you were to cycle during a hot summer day. The shoes are sealed and offer little access to the outside air for your feet. 
In terms of style, you are getting what you pay for. It only comes in one color, but honestly, what else can you ask for in a cycling dress shoe combo?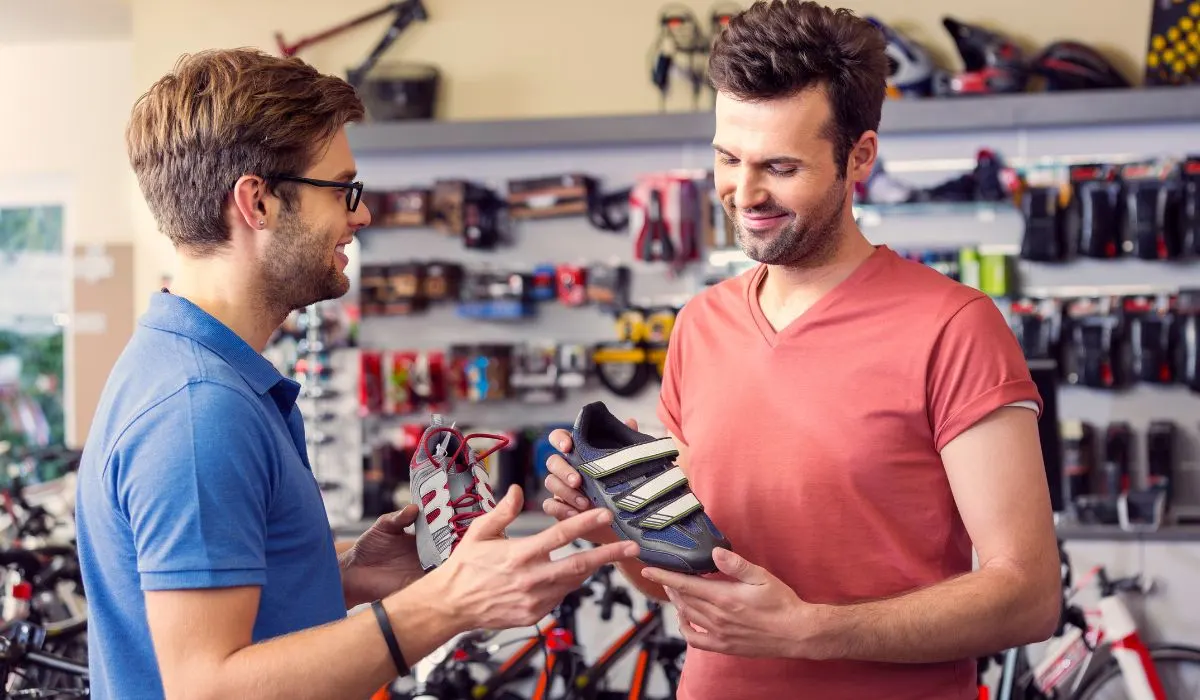 #6: DZR H20
If you need to commute throughout the city during the cold, winter months, these shoes are the best option. They are designed to keep you warm like any other pair of winter boots. On top of that, they are waterproof, a feature that many cycling footwear options do not offer.
The leather lining of the shoe even has an integrated waterproof membrane to ensure that you are safe from rain and snow. 
The DZR has a heavily reinforced nylon shank that improves power transfer when pedaling. I think that this is a feature that is especially important when it comes to winter wear. If you get exhausted and sweat excessively, your body will actually feel colder in the already cold weather. 
With these features, it is unsurprising that they are quite heavy. They may not be your best choice for cycling long distances.
Surprisingly, these offer some safety features including a lace catch and a reflective coating on the heel, improving visibility in low-visibility conditions, which are especially common during the winter months. 
In terms of style, these are known for their urban-like design. While they do not look like classic everyday sneakers or stylish winter boots, they definitely hold their own when it comes to appearance in the world of cycling footwear.
With all these amazing features, it is also unsurprising that this option is expensive in comparison to other options on the market. 
NOTE: They only come in one color.
#7: Bontrager SSR
While some cycling footwear options also offer everyday walking comfort, these shoes are actually designed for off-road or trail walking. Likewise, they also have a cleat box to support these capabilities.
The brand claims that it is their most comfortable and functional shoe for cycling throughout the city and walking long distances. 
The shoe is manufactured with a rubber sole, which guarantees that it has a strong grip on:
bicycle pedals
paved
off-road terrain
The model notably also offers a nylon shank that has the function of reducing pedal flex. 
This option also has surprisingly good ventilation, which is optimal for significant walking and riding. The pair of shoes is manufactured with a good amount of mesh material and is quite comfortable due to its security on the feet.
They are made to fit different shapes and sizes with both laces and a velcro strap to ensure that feet stay in place during a ride. However, they are less convenient to put on and take off. If you plan on changing to proper attire after your commute, you may not want to choose this option. 
When it comes to style, these only come in one color, so they are limiting when it comes to matching the style with different apparel or suits. 
#8: Skitch
These shoes are one of the most fashionable options on the list. They look almost identical to any other casual sneaker you may find at a mall and have minimalistic yet interesting designs. However, they also offer a lot of features that anybody would want when it comes to exercise shoes. 
Designed with proper ergonomics in mind, the sole is shaped and manufactured based on body geometry, which prevents the possibility of joint exhaustion during long rides. It also offers a good grip on the pedal to improve energy efficiency.
These shoes adjust to fit snugly on the foot when riding and claim that the grip prevents the possibility of slipping, even in wet weather conditions. On top of that, they are also waterproof, so they are a good choice for rain and snow.
Comfortable for walking long distances, these have a soft shoe sole and EVA foam, providing an abundance of cushioning. Designed with a Lacelock system so the chainring does not get interrupted by your laces, and the heels are coated in reflective material to help visibility in low-light or low-visibility conditions. 
While they do not offer many colors, this option is a great choice in terms of style. They are minimalistic, appealing, and casual. 
Cycling Footwear Maintenance Tips
To keep cycling shoes in optimal condition for a long usable lifetime and can perform well when needed, the most important thing is to provide regular care just as you would any piece of cycling equipment. Here are a few tips to properly maintain your cycling shoes. 
#1: How to Clean Cycling Footwear
There is no special method to get shoes sparkling clean, but it is very strongly recommended that you wipe down cycling shoes after every ride. If they are not extremely dirty, a damp cloth is sufficient.
If the shoes are extremely muddy after the ride:
remove the soles
loosen up their contraptions
submerge them in water with soap
use a brush to delicately scrub each shoe
use cool water to rinse off any excess soap
leave in a warm, dry area
To avoid severely damaging them, don't use a:

heater
hair dryer
drying machine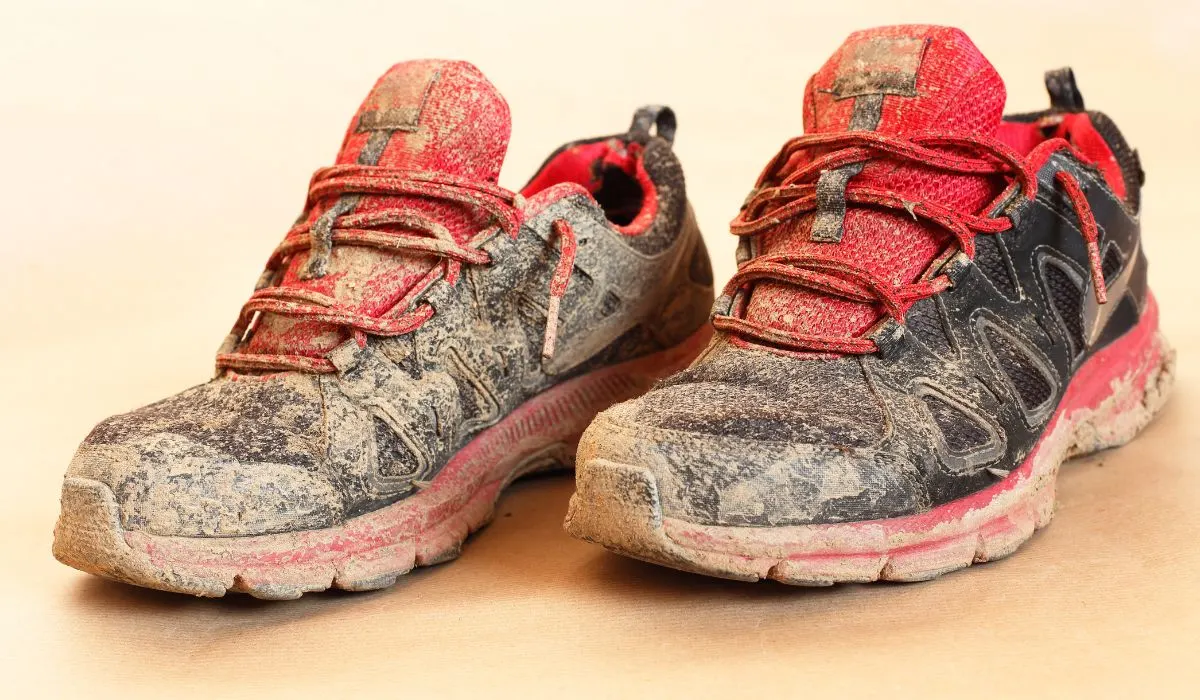 #2: How Long Does Cycling Footwear Last?
To answer this question, there isn't a specific calendar date that will tell you when your cycling shoes need to be replaced, but there are a few factors to can keep in mind that affect your shoes' durability:
How frequently do you use them?
How often do you walk in them?
What is your riding style?  
#3: When do I Need to Replace My Cycling Shoes?
There are a few things to look out for when checking your cycling shoes' durability. These are very common indicators that reflect that your shoes are worn out: 
They are extremely easy or extremely difficult to put on or remove.
When pedaling or riding your bicycle, the pedal-shoe connection feels loose and unreliable.
Final Thoughts
When first looking for the right city cycling footwear, the decision can be quite puzzling. After all, there are thousands of options to choose from and at the same time, tons of features to consider.
With this guide, hopefully, you can make an easier choice in selecting the pair of shoes that fit you the best. Remember to consider all the factors listed and take a quick look at all of the recommendations offered; they are some of the best options available on the market.
In the end, just make sure that your feet are as comfortable as can be!
You might also be interested in: