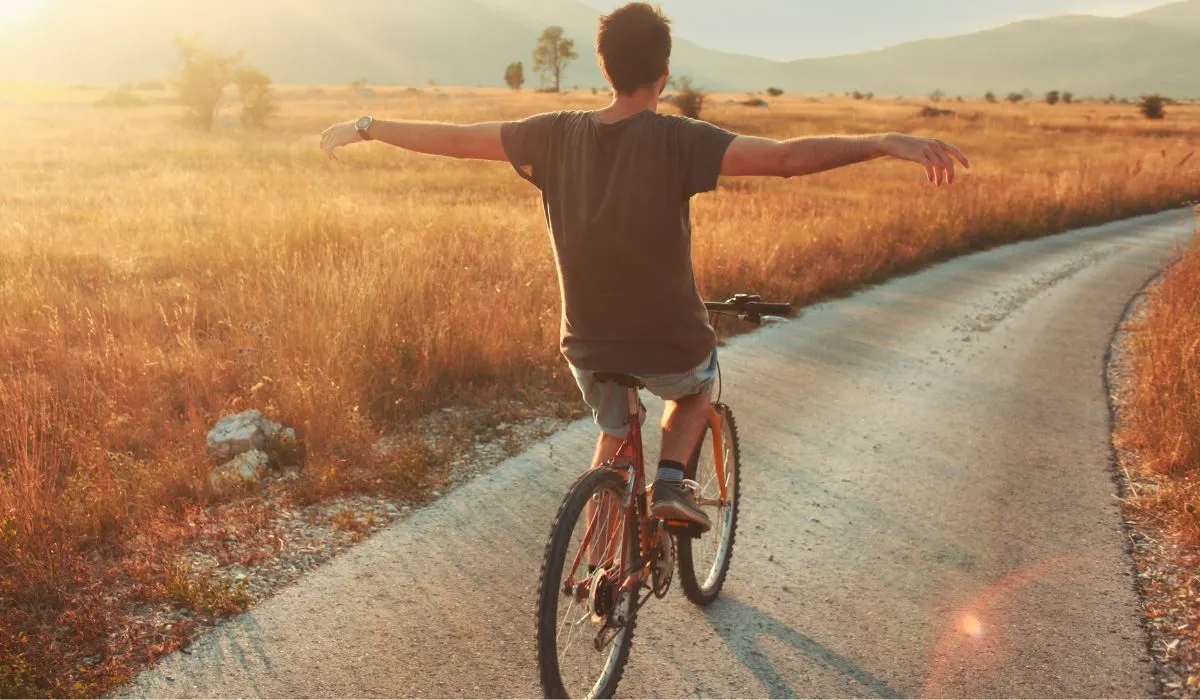 In a world saturated with choices, separating the wheat from the chaff is difficult, and the sentiment rings ever true for the cycling world. Giant and Trek are bike companies that infiltered every corner of the cycling world, so it's only natural to want to know which of these two brands is worth your hard-earned money.
The choice depends on user preference, but cyclists agree that Trek:
follows fewer trends
focuses on innovation
is technologically advanced
In contrast, Giant:
has more options for the price
has better components
is best suited for entry-level
is more affordable
It's helpful to know precisely how these two titans compare. If you carefully note what each company brings, you'll realize that there's something for everyone.
History, Reputation, & Resale Value of Giant Vs. Trek Bikes
Both companies have long and fascinating histories and have built trustworthy reputations globally. They are close matches, and each brand has something unique. The onus is on buyers to know what they want because they'll likely find it between these two corporations.
Giant Bikes: An Overview
Giant has had an illustrious history, with the company being born in 1972. From its inception in Taiwan, Giant would start as the Giant Manufacturing Company, producing bikes for top cycling brands worldwide. It wouldn't be until 1981 that the Giant we know today would emerge.
Giant's first significant milestone came in 1987 when they stunned the cycling world with the first CADEX carbon fiber road bike. They used computer-aided design and innovative volume production methods to push the needle just a tad forward.
In the following decade, Giant would become a recognized sponsor and again contend for the title of world's first with the introduction of their Compact Road Frame design.
This design of increased frame rigidity and dialed-in handling would effectively decrease the overall bike weight and would see the company being taken to two Tour de France wins by Joseba Beloki around 1997.
At this stage, Giant began foreshadowing its market dominance and cementing its rapidly growing reputation. In the following years, Giant would continue:
growing
assert itself in the cycling world
win awards for innovation
The company would go on to form the offshoot company Liv, which specializes in women-centric bike designs.
Now decades down the line, Giant is considered the largest bicycle company and manufacturer worldwide. Although Giant is widely considered a leading budget bike brand, that doesn't seem to diminish the company's glowing reputation.
Giant has an extensive bike range, and most of its longstanding lines regularly drop to a warm market reception. The company may not be the best in all the bike categories but they still give Trek and other competitors stiff competition.
Because Giant is such an enormous brand, it purchases large quantities of quality components at a discounted price. This is how it maintains its "budget" status without compromising on the quality of the components.
This is also why the company can compete with more expensive brands at a lower price. Although some cyclists prefer Trek because of its home-ground advantage, Giant often has comparably better components for your dollar.
High-end Giant bikes hold their value quite well. Although there is depreciation across the board, the percentage is dependent on the care of the bike and its current condition.
Giant mid-range and up bikes are often kitted with sturdy and competitive components made to last many years. You should expect Giant bikes like the ToughRoad SLR 2 to hold at least 70-80% of their value, which isn't typical for most brands.
Trek Bikes: An Overview
Trek has a storied past and a culture of adventure. The seedling of what would become the second-biggest bike brand on Earth. This American company sprouted from a pure love of cycling and would become a treasured family venture.
The Waterloo, Wisconsin-based brand and retailer came to be over a couple of beers at a local bar. At the shake of hands and pursuit of adventurous travel, the name and mission statement: Trek would be agreed upon.
The following year Trek would begin producing the longstanding 904 touring bike frames in a barn. Trek would lay the groundwork for what is to come through their handcrafted products that showcased the company's incredibly visionary artistry.
Each meticulous build was Trek's way of announcing that cyclists should not only expect good bikes to come from Europe. The craftsmanship and care that would go into each design would later lead to the company creating bikes that would garner several Tour de France podium positions.
Trek would shake up the cycling world in the many decades to follow with their rebellious designs. The company would grow to excel in manufacturing cutting-edge frame designs. It continues to innovate and invent to this day.
The company continues expanding to create other famous brands like:
Bontrager
Diamant
Electra
At each brand's forefront is:
innovation
comfort
accessibility
Trek's reputation almost needs no further expansion as the brand is one of the most widely recognized. This is in large part to their capability to produce both high-end to entry-level bikes. Although the company sometimes gets minor flak for not being as cost-efficient as Giant, it is still widely respected.
Trek's lineup is built for comfort and longevity and their midrange to high-end bikes model that sentiment. Their more expensive lines hold at least 50% of their value, which is higher than average.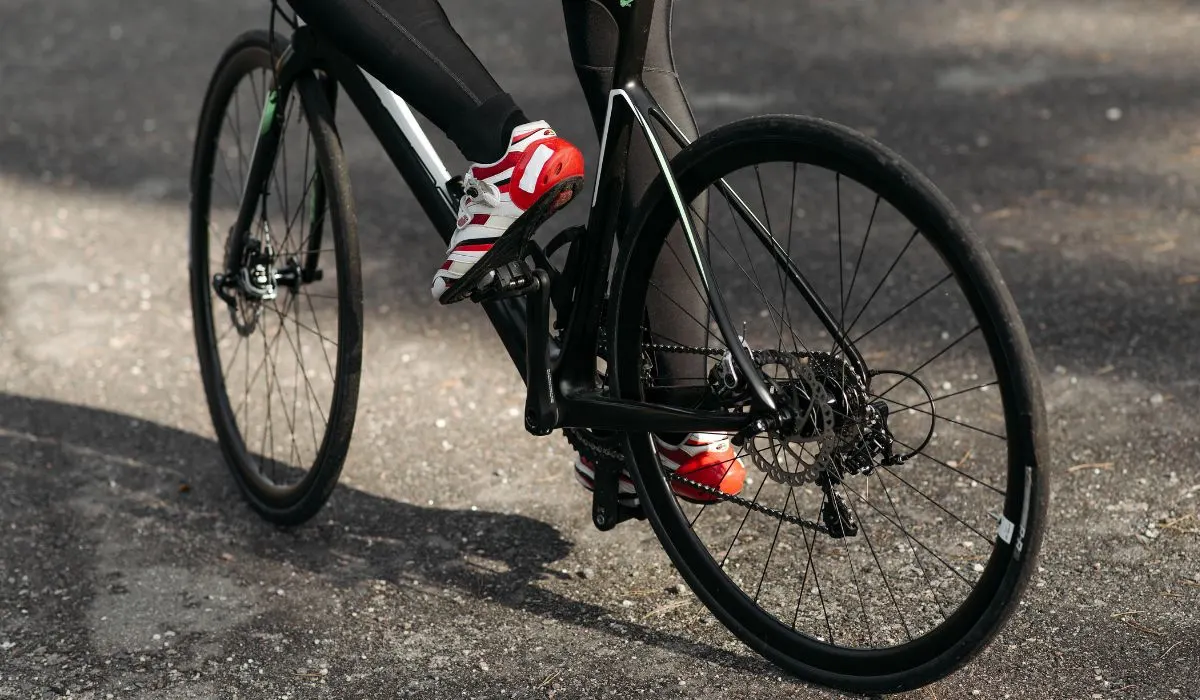 Durability, Warranty, and Customer Service of Giant Vs. Trek Bikes
Trek has developed something of a cult following over the years, challenging the steady following behind Giant.
Both companies have had to invest in satisfying their customers to rise to such levels. Although Trek does seem to hold some advantage when it comes to longevity, Giant also doesn't park idly by.
Giant Bikes: Important Factors to Consider
Giant wouldn't be able to maintain its position as the biggest bike brand in the world if its products weren't up to snuff. The company is known for producing bikes that:
are sturdy
use quality components
last several years in decent condition
The company's bikes often outlast similarly priced bikes. They retain their usability for years and function great even if used.
Giant has a non-transferable lifetime warranty on their bikes. You can call it in if you notice a factory defect years after your purchase. This warranty can't be used for a second-hand Giant bike.
Giant takes pride in their frameset and claims to do whatever it can to rectify issues.
They also offer a limited warranty on things like paint finish and original components, usually a year from the purchase date. Giant is a massive company and occasionally suffers from bad press. Still, the large consensus is that it treats its customers with respect and deals with issues in a timely manner.
Purchases from local bike shops seem to be more favored. The online store doesn't get the best reviews for honoring lifetime warranties and replying to customer concerns in a quick manner.
Trek Bikes: Important Factors to Consider
Trek is famous for manufacturing high-quality touring bikes that often last decades. Their durability is largely uncontested, and they have had customers loyal to them longer than the internet has been alive.
It's good to know that Trek isn't only recognized because of its intelligent advertisement campaigns and robust builds. They corner the market of all bike levels with decent quality and beautiful craftsmanship.
Trek is incredibly proud of its craftsmanship. The lifetime warranty on the original equipment and its aftermarket products prove that. Their warranty claim policy is straightforward, and the company tries to keep it as stress-free as possible.
They have a lifetime warranty on their framesets and full suspension parts as long as the original owner keeps them.
There's also a 2-year warranty on their other products. Subsequent owners get a limited three-year warranty as long as you can prove that the original owner purchased the bike in that timeframe.
Like Giant, Trek is a humongous company with a mixed bag of customer feedback. While good customer service is typical, still, the company has its fair share of annoyed customers over slow response time and frustrating warranty contention.
Giant Vs. Trek: Accessibility & Servicing
Giant and Trek are such gargantuan companies that almost every bike shop can accommodate their bikes. However, it's still important to compare each company's ease of obtaining products and whether or not their bikes are made simple enough for home tinkerers to do light servicing by themselves.
Giant Bikes: Accessibility & Servicing
Although Giant doesn't have manufacturing facilities here in the States, it fulfills all its orders through many retailers nationwide.
Their orders are shipped quickly and at a fraction of the cost of other brands. Many local retailers offer servicing and assembly without much hassle.
Trek: Accessibility & Servicing
Trek has the advantage of being made locally, although there's been a move to overseas manufacturing in recent years.
The company also ships to many local bicycle retailers and fulfills servicing similarly. Most of their bikes are simple so self-servicing is possible, which significantly reduces the cost of ownership over the years.
Design, Components, and Technologies: Giant Vs. Trek
A good bike works with the user without complications. If a company can showcase its innovation through technology and implement that into its products while keeping it user-friendly, that is the best-case scenario.
Giant Bikes: Overview of Design, Componants & Technology
Giant invests a lot of effort and time into the technologies to make their brand competitive. The company is known to utilize solid components even in its entry-level bikes.
Aluxx Aluminum Technology
Giant invests a lot of effort in innovations and proudly advertises its many efforts. Giant's Aluxx Aluminum Technology is touted as performance-level 6061 alloy aluminum.
This material is used with single-butted tubes to help create light and strong framesets across the company's bike range. Aluxx SL and SLR Aluminum Technology is the natural evolution of this material for Giant's higher-end models, and its performance can compete with carbon fiber.
Advanced Composite Technology
This is Giant's quality carbon material, and the company focuses on an optimal ratio of stiffness to weight.
Giant uses High-Performance Grade raw carbon fiber material to make their custom carbon material. Final products are made as seamlessly as possible through a continuous production method called Modified Monocoque Construction. 
Aero system Shaping Technology
This is less of a technology and more of a way for Giant to lift the veil on how they work to ensure quality-performing bikes.
This "technology" of using Computational Fluid Dynamics to model their machines for the best aerodynamic performance isn't anything. Still, it's good to know that such a big brand is keeping up with reasonable industry standards.
Comax Composite Technology
Giant uses this production technique to create material that caters to fitness and sports riding. Their engineering labs do this by combining fiber-reinforced polymer with pure carbon fiber to manufacture framesets that are:
lightweight
comfortable
efficient
Compact Road Design
One of Giant's original innovations for their high-performance bikes, it helps tailor the fit for riders of different sizes. The design helps create a smaller triangle on the front and rear of the frames, which reduces weight and increases bike stiffness.
Giant's Mechanics and Features
They have an extensive platter of technologies and features that they've been honing over the years. Below are just some of the most current and prevailing technologies.
Crest 34 Suspension Fork
The Crest is Giant's rendering of a fully tunable suspension fork. Their design is meant to give the rider comfortable and accurate steering control.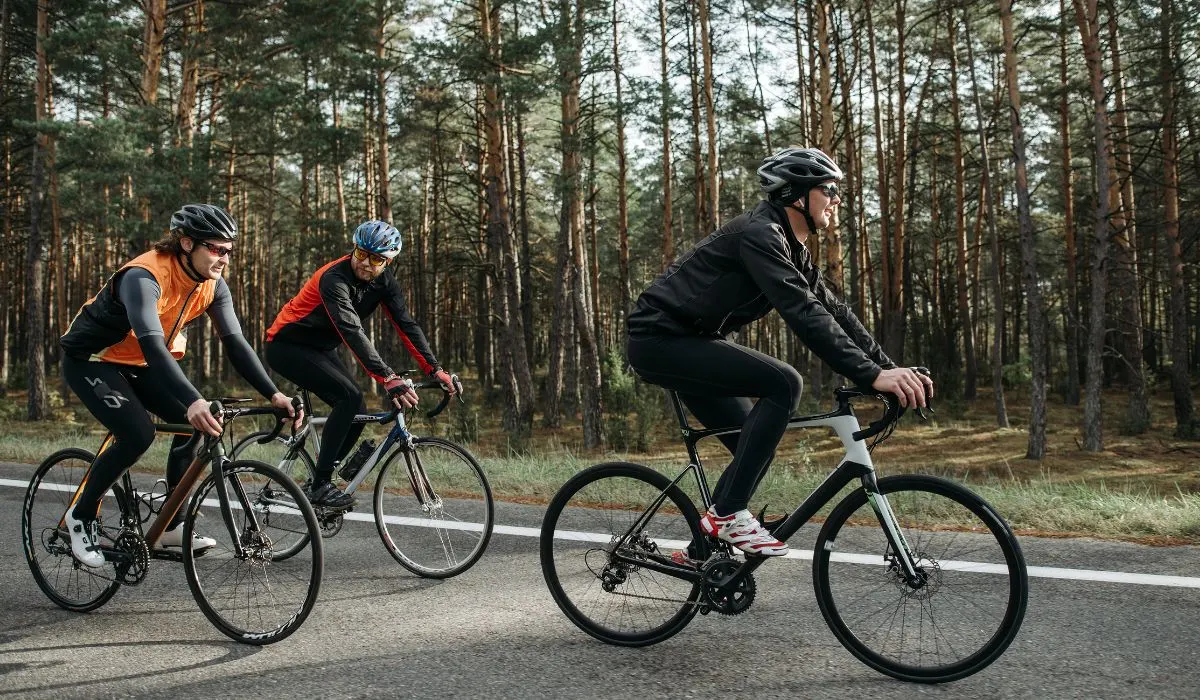 Trek Bikes: Overview of Design, Componants & Technology
Innovation and artisan design have been behind Trek's ethos from the start. After the founders of the company realized that selling just any bike wouldn't do, they invested heavily in handcrafted and American-made designs and technologies.
Regarding technology and components, the company focuses on quality, not quantity.
Trek's Aerodynamics
Trek has invested much of its attention into developing racing machines that not only slice the wind but aim entirely to remove it as an obstacle.
Trek's Materials
The company has prided itself on using quality materials to emphasize its craftsmanship and attention to detail. Their material science is a high priority next to their dedication to hand-built bikes in their Waterloo development laboratory.
OCLV Carbon
Trek has been working on perfecting its patented carbon fiber technology for over two decades, Optimum Compaction Low Void (OCLV) carbon.
Compared to most carbon usage, their manufacturing processes now produce carbon material that is:
stronger
lighter
more varied
Trek's seamless frames are continually tweaked and worked on, as evident from their carbon armor design. This design slows down and spreads out any acute impact on the frame and the innovation fosters rider confidence.
Alpha Aluminum
Aluminum has been the go-to material for bike construction dating back to the machine's dawn. To this day, aluminum remains one of the cheapest materials to make a good bike.
Still, Trek doesn't rely solely on these factors when they utilize aluminum for their bikes.
Their Alpha Aluminum bike frames use advanced science to improve the performance of their aluminum bikes. Rivaling some carbon frames, their aluminum frames have superior:
efficiency
lightweight
shock absorption
strength
Alpha Aluminum frames are more rider friendly by being less stiff and maximizing the bike ride quality. The frames are made stiff only where needed without compromising the snappiness and fun of the aluminum frame, great for riding longer on any terrain.
Trek's Suspension
Suspension may not be necessary for non-competitive cycling off the trails. Still, it adds a welcomed comfort to day-to-day riding.
A company that has invested time in its suspension technology will reap:
lighter rides
offroad capabilities
welcomed comfort
Active Braking Pivot
Trek's Active Braking Pivot (ABP) is another one of their simple but ingenious patents. This design ensures the rider can brake without locking the rear suspension on dual-suspension bikes.
ABP helps the rider stay in control of their rear shocks and not worry about losing out on their benefits if they slam on the brakes.
With Trek's repositioning of the rear suspension pivot, riders can use both rear suspension and brakes on dodgy route segments without losing momentum and flow.
ABP has proven to be an exceptional competitive advantage. Riders always have traction without having to rely on brakes as much because of the improved braking efficiency.
HOT TIP: Trek now uses ABP technology on their entire lineup of full-suspension mountain bikes.
RE: Aktiv
Trek's RE: Aktiv with Thru Shaft is the company's response to riders complaining about the shock engagement lag out on the trails.
This shock system provides laser tracking out in the wild. It can seemingly respond instantaneously to terrain changes which significantly increases ride flow and pushes momentum.
The internal mechanics of these shocks can transition between high-speed and low-speed compression dampening without archaic pause. Trek is continually tweaking to make its shocks invisible while providing tangible results.
Full Floater
This rear shock mount system has two suspended contact points, creating a floating feel throughout its range of motion. Trek's Full Floaters create the illusion of more travel without actually resorting to it, which helps with power efficiency.
Trek's tech takes out that gnarly feeling of shocks bottoming out and transitioning too abruptly in its motion. This shock mounting setup brings an added level of comfort and efficiency to your suspension.
IsoSpeed
If you've spent some time perusing bike specs, you've probably come across IsoSpeed as a term. Without giving up the diamond-shaped frameset, IsoSpeed is a way of:
blossoming
handling predictability
stiffness control
frame compliance
IsoSpeed utilizes decoupling techniques that allow certain parts to respond independently, like the seat tube flexing from the road outside the top tube. This technology helps reduce rider fatigue over long distances without stealing their momentum.
Some cyclists contest that the IsoSpeed does teeter on being a gimmick. Still, the technology has been making noticeable and legit strides in fulfilling the tech's original intent.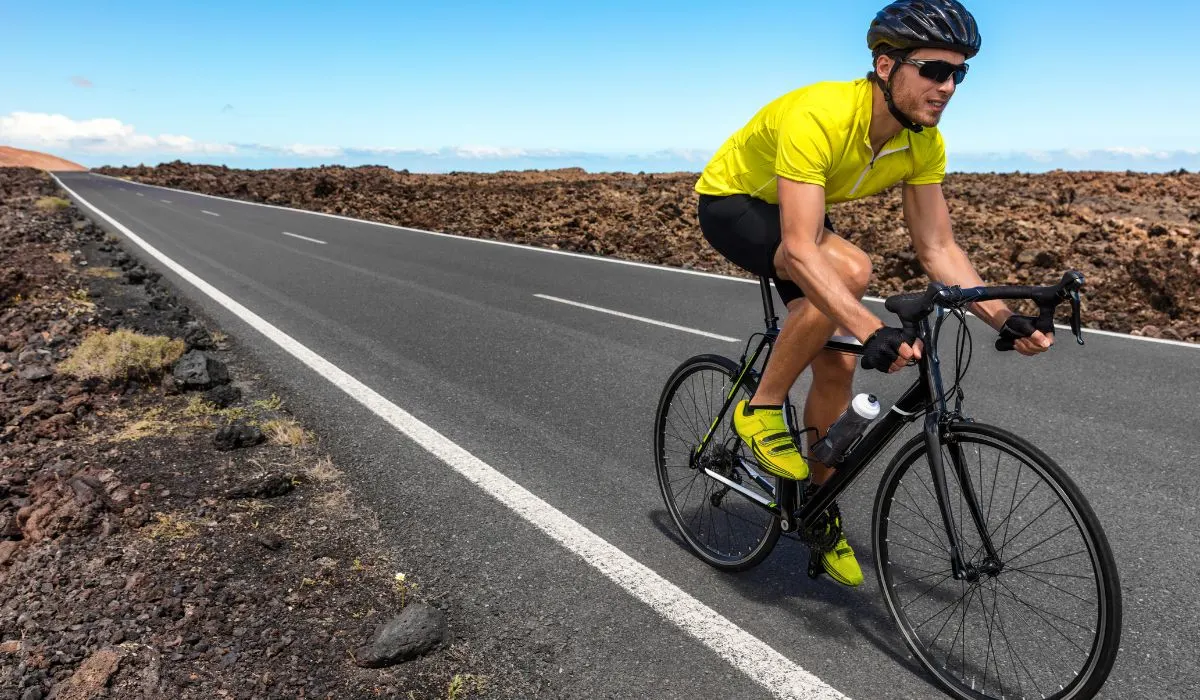 Giant Vs. Trek: Bike Range And Prices
Both companies have an extensive inventory of bikes for every price point and level.
Giant Bikes: Pricing & Range
Giant has bikes optimized for:
road
mountain
cross
gravel
electric
bikes for kids
Their prices range from $500 for road bikes to around $12,500. The company is known to include components that can be used across all of its bike types. 
Trek Bikes: Pricing & Range
Trek is famous for the technology it puts into its mountain bikes and the sturdy nature of its touring bikes. The company makes spectacular:
road
mountain
hybrid
electric
women-specific bikes
Trek loses out on the market of people searching for entry-level bikes as its most affordable road bikes are around $1,000, and the high-end is up around $14,000.
Their hybrid category does offer bikes for around $600. Still, the component assembly makes these leisure bikes feel like an afterthought.
Pros And Cons of Giant Vs. Trek Bikes
Giant and Trek compare against each other quite well. Geometry and suspension is often their most prominent point of divergence and a place for praise and criticism.
Again, critics admit that any qualms they have with new drops from the brands come down to their taste, and any praise is towards a solution that might not be an issue with everyone.
Giant Bikes: Pros & Cons
The company has a slight lead when it comes to variety and affordability. Their road bikes even begin at a cheaper rate. Giant tries to incorporate a few staunch components throughout their entry-level range to prop up the build.
However, this sometimes appears more of a tactic to justify a lacking build, as slapping SRAM or Shimano into a spec list can fool the layperson. Fortunately, the lifetime warranty on their frames is a big plus for many Giant veteran users. Most users also tout Giant for having comfortable builds.
Trek Bikes: Pros & Cons
Trek has become beloved for its innovative but minimalistic designs. Their origin story also serves the company well in creating authenticity.
The builds that come from the company are reliable and have proven themselves to last decades, which is why it's helpful to have a lifetime warranty on their frames.
However, many critics aren't too thrilled by how commercial Trek has become. A large portion of their dependability is thanks to their intelligent marketing.
Even though the company has an enormous offering of products, they aren't as cheap as Giant. This leaves many people feeling that they are now paying more for the brand name than the product.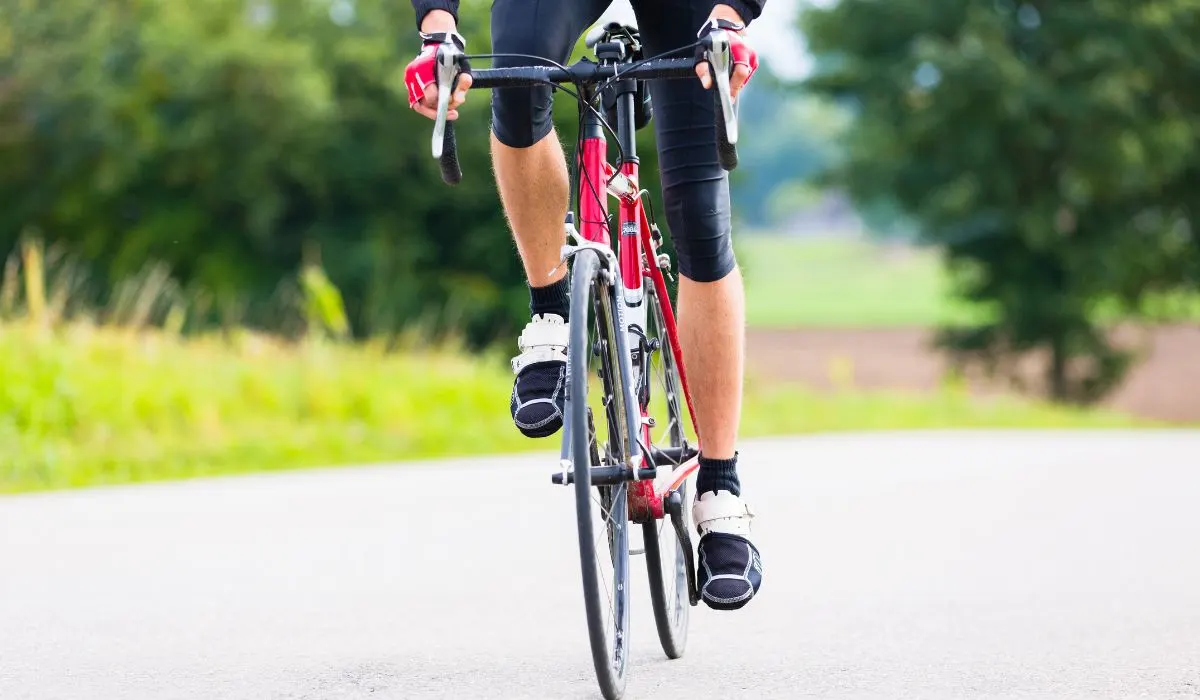 Conclusion
Trek and Giant provide a close matchup in every regard. When picking your champion, it depends entirely on your taste as either company will give you a bike you'll enjoy for many seasons.
If you are on a budget, Giant is the brand to look at for a more extensive entry-level spread. But, your pockets are free to sail, then Trek has much to offer. 
You might also be interested in: