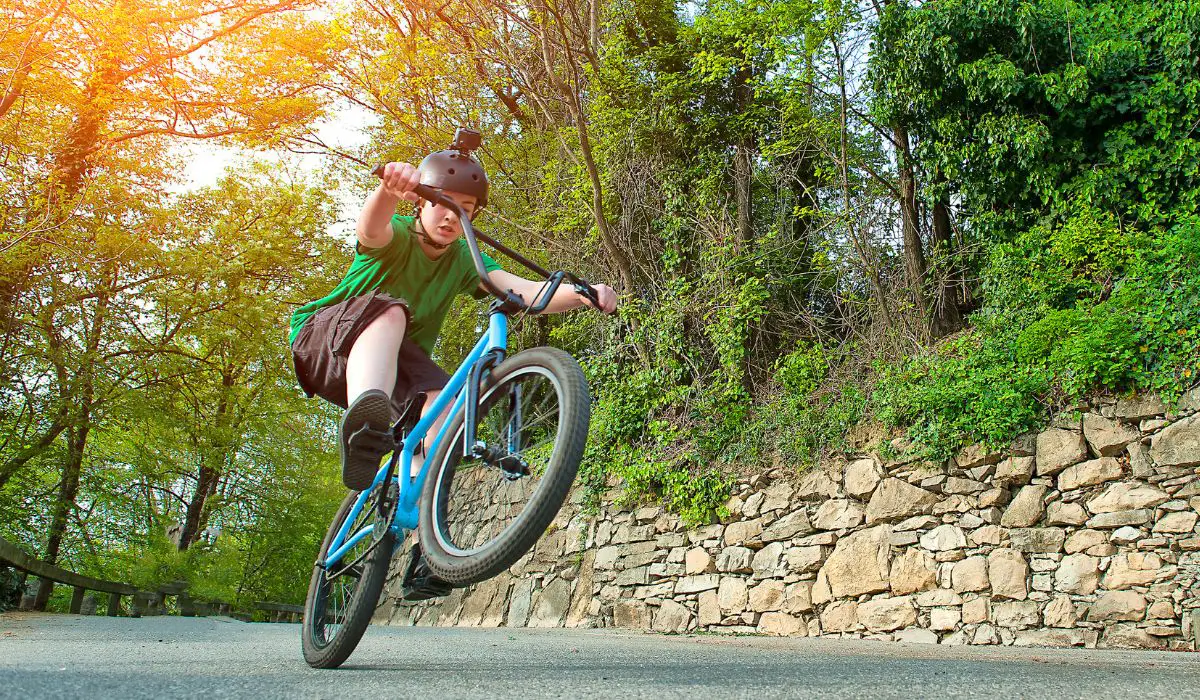 Mongoose bikes have an incredible and rich history. The company was founded in 1974 from a garage in Southern California. Today, bikes are still made right here in the United States of America. Mongoose is a globally recognized brand, but today we will discuss whether Mongoose bikes are good.
If you're looking for an entry-level to mid-range bike, you cannot go wrong with Mongoose, whether you are looking at their mountain bike or BMX range. The company uses premium components for its drivetrain, including Shimano and SRAM. Overall, Mongoose bikes perform wonderfully for the price.
What makes Mongoose a good choice for any beginner or intermediate riders? Much needs to be discussed if you consider buying one of these bikes. Keep reading for everything you need to know about Mongoose bikes.
Mongoose Bikes Pros And Cons
For a quick breakdown, let's start the article with a list of pros and cons:
| Pros | Cons |
| --- | --- |
| Good Performance | Road bikes are hard to find |
| Large selection of bikes | Lack of high-end bikes |
| Durability | Lower-end bikes use steel frames |
| Premium components used on the drivetrain | |
| Great value for money | |
| Intelligent designs on most bikes | |
| Great customer service | |
The pros of Mongoose bikes significantly outweigh the cons, and it is safe to say that Mongoose makes excellent bikes. Not only do these bikes perform well, but they will last a relatively long time, provided you maintain them correctly.
Does Mongoose Make High-End Bikes?
Compared to some manufacturers, Mongoose does not make high-end bikes. However, that does not mean that their bikes are bad. Instead, you are getting great value for money, especially in the mid-range market.
The most expensive bike from Mongoose is the Salvo Comp 29; you can find it Amazon here, costing around $2000. That bike has a T2 aluminum frame, SRAM components, and more. So, it is by no means a low-end bike, but at $2000, it is not a high-end bike either.
An example of a genuinely high-end bike would be the Yeti 160 E which can cost upwards of $13,000. It took Yeti more than five years of research and development to develop that bike. It has a wealth of features, such as an anti-squat feature that separate it from the competition.
How To Determine If A Bike Is Good
Reviewing a bike is not easy; a lot of effort goes into it. You cannot say whether a bike is good or not unless you have experience and know what to look for. In addition, not all bikes are the same, and manufacturers carefully choose where they want to make compromises if they have to.
Here are five things I always look out for when trying to determine whether or not a bike is good:
Durability and frame
What components are used
Performance
Cost
Maintenance
Variety
Are Mongoose Bikes Strong, And What Frames Do They Use?
Mongoose designs their frames. They are typically made from high-quality aluminum and built to be strong while not too heavy. There are three frames that Mongoose usually uses:
T2 aluminum: These are reserved for mid to top-of-the-range bikes.
T1 aluminum: These frames are used on entry-level bikes.
Steel: Some bikes, including the BMX range, use steel frames.
Mongoose mountain bikes are durable. But, again, you are getting great value for money. The bike can ride almost any trail or jump any dirt ramp. It does have its limitations, but a casual or intermediate rider will hardly have the chance to test them.
If used casually, a Mongoose mountain bike can last decades. However, for the more serious rider, you can expect the bike to last a couple of years before components will start needing to be replaced.
Mongoose BMX bikes like this one (Amazon link), are known for being some of the strongest on the market. Some frames are held in such a regard that they are still sold today as classic bikes or frames.
Mongoose adventure bikes, such as this men's version on Amazon, are also relatively strong, and because those don't typically get used on harsh terrain, you can expect them to last as long as most other mid-tier bikes, about 20 to 30 years.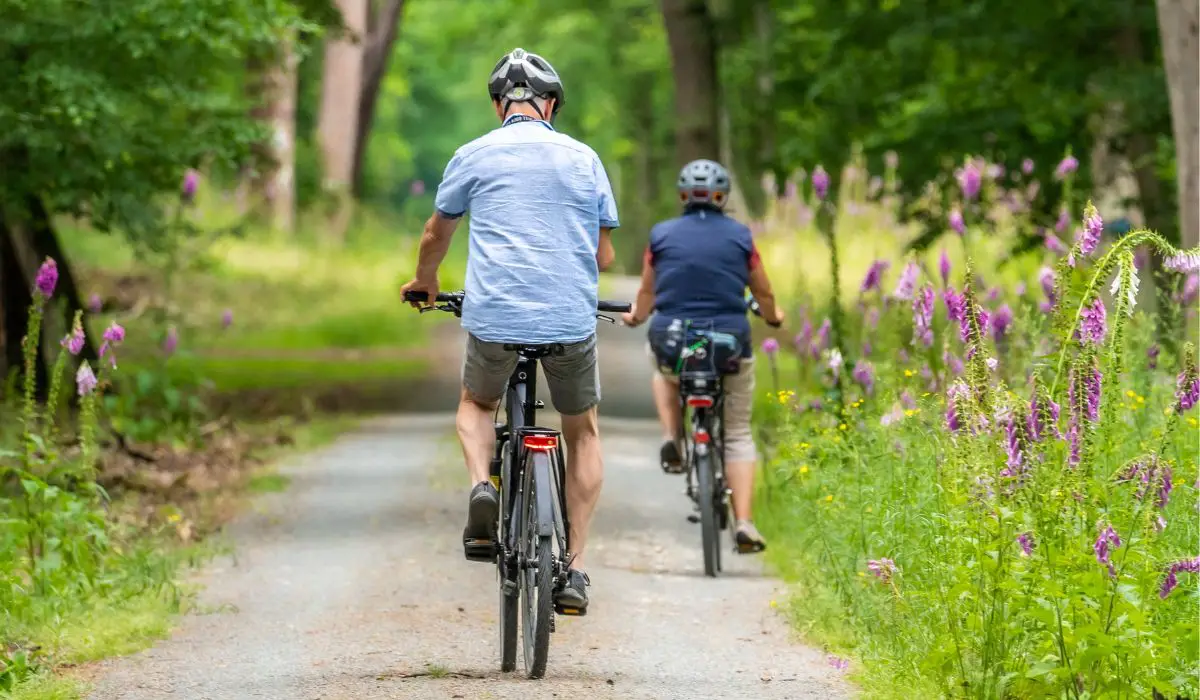 What Components Do Mongoose Bikes Use?
It does not matter how strong a bike is or how innovative its frames and technology are; if a company does not use the right components for the drivetrain, the bike will perform poorly. So, what components does Mongoose use for their bikes?
On most BMX bikes, Mongoose likes to go with in-house components which have been tried and tested for decades in the BMX community. So, even though you are not getting Shimano, you are still getting a high-quality drivetrain that will perform well for the price.
For other bikes, such as mountain and adventure bikes, you are getting the best in the industry, which includes Shimano and SRAM.
On their most premium bike, the Salvo Comp 29, a full suspension mountain bike, Mongoose has decided to go with SRAM for most of the drivetrain components.
Mongoose Bikes: Performance Review
We know that Mongoose makes entry-level to mid-range bikes in a highly competitive market. The best way to judge its performance is to approach it differently based on each component. Let's jump into it!
Handling: Mongoose bikes handle fine. There is nothing critical to say about the handling, but at the same time, there is nothing special about it.
Speed: Using a mountain bike on a flat road, you can easily hit 15 mph. The speed is excellent, and because the cycle is not sluggish, generating momentum is relatively easy.
Comfort: Again, the comfort of a Mongoose bike is OK. They typically use an in-house saddle and seatpost.
Weight: Mongoose does feel lightweight compared to other bikes in the same price range, but it is essential to remember that the cycle doesn't have many added features. So, it is expected that the bike will be lightweight.
Mongoose bikes are not sluggish, meaning you don't have to exert more energy than what is needed to generate momentum. For me, that is what stands out most about Mongoose. In addition, the bikes are pretty straightforward; they aren't trying to reinvent the wheel, which is a good thing.
Whether choosing a $500 bike or the $2000 Salvo Comp, Mongoose makes well-rounded bikes.
What Do Mongoose Bikes Cost?
The official Mongoose website says their most expensive bike is $2000. That is the top of the range, but most of their bikes cost less than $1000. It does not really matter what your budget is; the company has something for you. Some of their bikes go for less than $300.
When shopping for a low-end bike, between the $300 and $500 mark, you will get a bike that lasts a while; they don't skimp much on build quality. The most significant difference in the frame is that instead of using T2 aluminum, they use T1 for entry-level bikes.
When discussing the price of a bike, it is always important to remember to compare the cycle to other manufacturers. In this regard, Mongoose offers excellent value for money.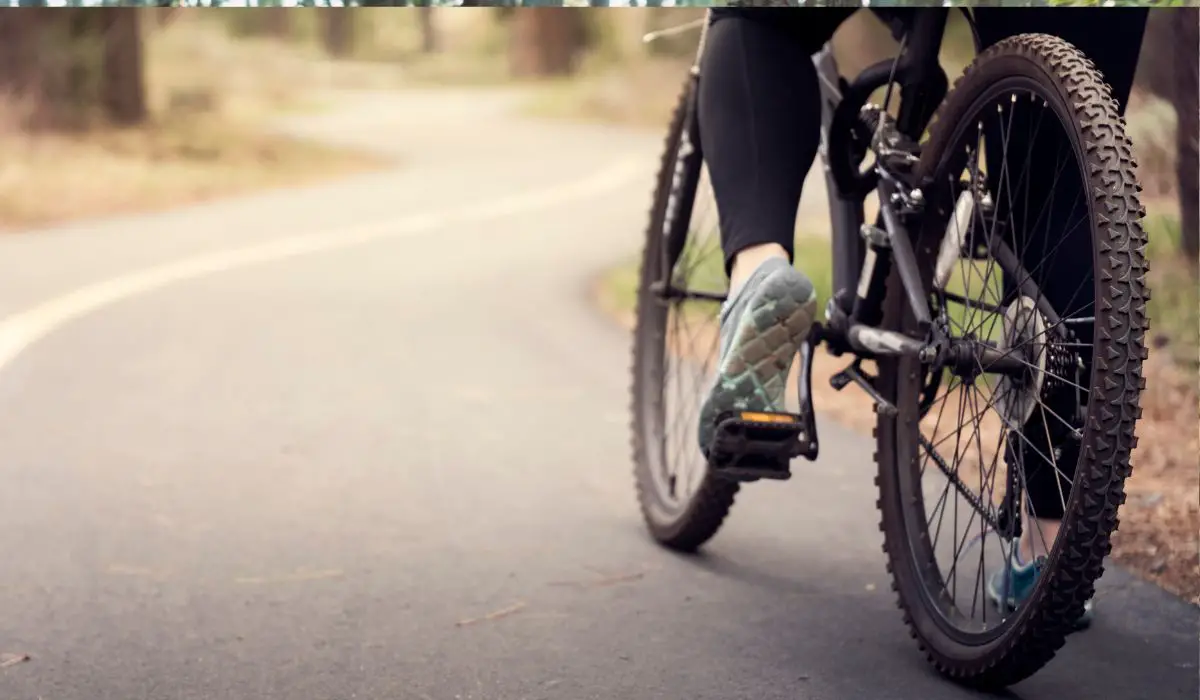 Are Mongoose Bikes Hard To Maintain?
The most significant factor when discussing whether or not a bike is hard to maintain is whether or not the parts are readily available. Luckily Mongoose bikes use some of the most popular components, and you can find those in most bike shops.
Additionally, Mongoose sells their frames, so if your frame gets damaged and you cannot claim from insurance, then you can buy just a frame and replace it yourself.
To best maintain your Mongoose bike, it is essential to remember to keep it clean and be mindful when riding it. Also, ensure your tire pressure is OK, and don't use the bike beyond its limits. For example, don't use a cargo bike to go mountain biking.
What Bikes Does Mongoose make?
Mongoose started as a BMX company. The bikes were made in a garage, but they were made by somebody passionate about the sport, Skip Hess. Until 1985, the company did not sell any other type of bike.
However, the company was sold, and Mongoose started making mountain bikes. Decades later, the company has expanded, and here's what type of bike you can expect to find from the company:
BMX Bikes:
Race BMX
Freestyle BMX
Big wheel BMX
Mountain Bikes:
Cross-country mountain bikes
Trail bikes
Full suspension
Dirt jump
Fat bikes
Adventure Bikes:
Mongoose makes road bikes; however, they are typically only available from major retailers such as Walmart. As of writing this article, you can't order one online on the company's website.
Are Mongoose Bikes Competitive?
One sign as to whether or not a bike is good is if it is used on the competitive circuit. Luckily, Mongoose has a significant presence in the mountain biking scene and the BMX scene.
The company has been competitive for a few decades and has built a team that still delivers excellent results. If you want to know more about the Mongoose team and their professional riders, I highly recommend checking out this page.
Mongoose Vs. Schwinn: Which Is Best?
Mongoose versus Schwinn is a question I get asked often because the two brands are incredibly similar. However, they compete in terms of:
quality
price
target market
Both bikes are great options for those looking to get either an entry-level or mid-range bike. The biggest thing that separates these two companies is the number of cycles they have to offer; Schwinn has a wider variety.
Having a wider variety gives Schwinn the edge only if you are unsure what you are looking for. However, if you know what you want, then Mongoose and Schwinn are both great options, and I cannot say that one is better than the other.
What Cycle Brand Is Similar To Mongoose?
If you are still unsure whether you want a Mongoose bike or not and are looking for something similar, some brands compete with Mongoose. These brands include:
Schwinn
Carrera
Giant Bikes
Trek
Giant bikes and Trek are on this list because they offer similar products to Mongoose. The most significant differences are those manufacturers are enormous and have the widest selection of bikes, including ones that could be considered high-end.
Who Are Mongoose Bikes Made For?
Whether you are looking at mountain biking, commuting, or even BMX, Mongoose makes bikes for beginner and intermediate riders. However, because of the price-to-performance ratio, you could say that they make bikes for most people simply due to affordability.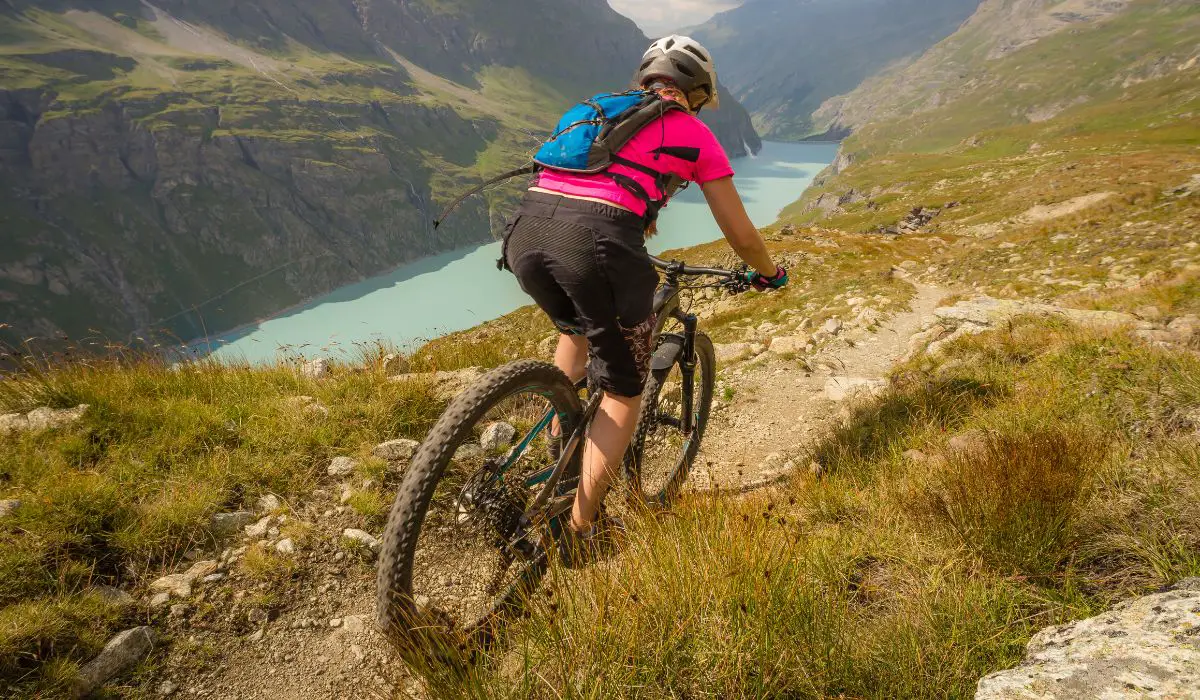 I should add that most riders do not progress beyond an intermediate level unless they try to be competitive. So, please don't use the fact that they don't make high-end bikes as a reason not to choose Mongoose.
Does Mongoose Sell Unisex Bikes?
Mongoose sells a large variety of both men's and woman bikes. Some bikes are also considered unisex, as both can use them.
If you are having difficulty finding a unisex bike or one made for women, there is an easy way to ensure that you can select any bike you want and still make it comfortable.
First, most bikes come in different sizes; get one according to height. Try not to use the "get one size down" method because that doesn't make much sense. Remember, the size of a bike is based on height and not on width or anything else.
Second, you might want to change the saddle and get one that is more comfortable for you.
Those are the only two things that truly separate a man's bike from a woman's bike.
Do I Recommend Mongoose Bikes?
If you are into BMX or mountain bikes, I highly recommend Mongoose. What I love about this company is that it offers different types of mountain bikes and BMXs. For example, you can choose to go for trail MTB which will typically be a hardtail or a hybrid. Alternatively, you can go for one of their dirt jumpers, which might be a full-suspension bike.
In terms of BMX, they have a large selection and different disciplines for the category. So, for example, you can go for one of their race bikes or the freestyle version.
Conclusion
Are Mongoose bikes the best market? No, the truth is the cycle industry is massive, and it is also very competitive. With that said, are Mongoose bikes good? Yes, they are very good, especially for their price.
You might also be interested in: