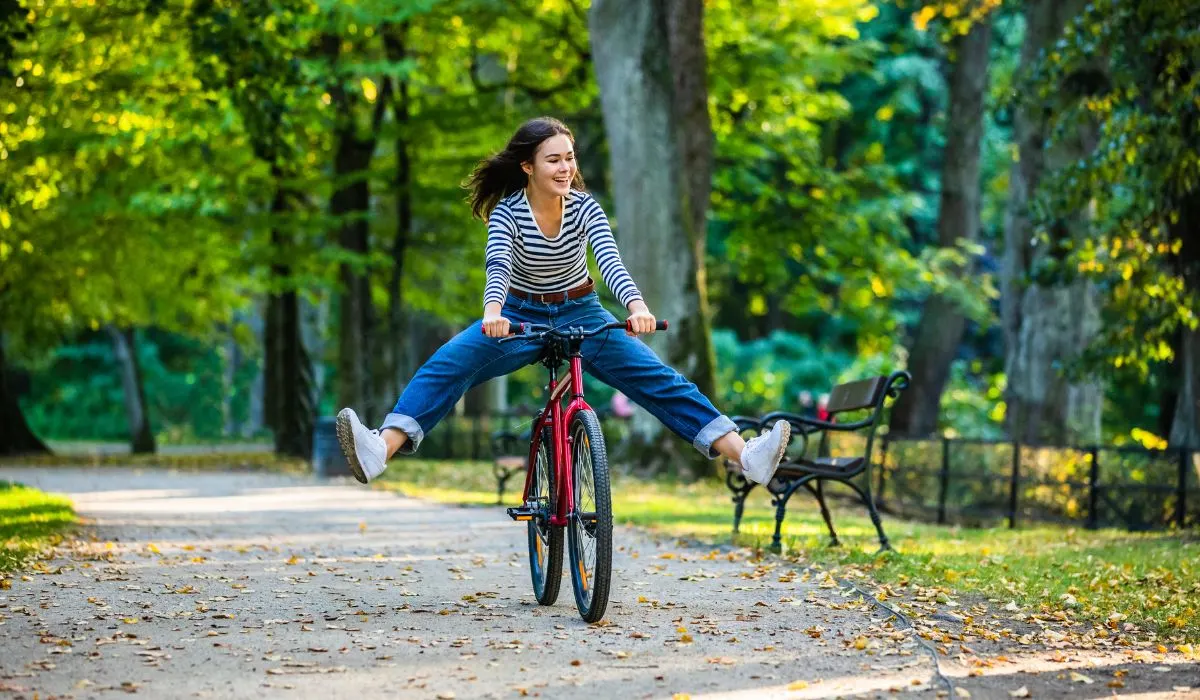 Northrock bikes can be challenging to find as they sell out quickly due to their high demand. However, these bikes are popular because they are affordable and are excellent quality for their price range. Northrock is an exceptional brand as they offer resources to maintain and learn how to care for your bike.
Northrock bikes are excellent bikes that can be found in most Costco stores or online. These bikes are:
durable
easy to care
simple to maintain
In addition, the frames of Northrock bikes are manufactured by Giant, so you are guaranteed to get a good-quality, durable bike.
Northrock's bikes are aimed at casual riders and are aesthetically designed. However, avid cyclists will have to do extensive upgrades to a Northrock bike which could become costly. Northrock offers these types of bikes:
road
comfort
mountain
cruisers
electric
Pros Of A Northrock Bike
Northrock is a budget-friendly brand, they are far more affordable than other bikes. Most of their bike's prices range from around $300 – $700. They manufacture several different models to suit any rider's needs.
Additionally, Northrock sells specialty bikes alongside its products. Despite the relatively low price of a Northrock bike, they are:
good quality products
well-designed
stylish
durable
Their frames are designed to support a lot of weight while still being lightweight.
Giant manufactures Northrock's frames, which enables them to keep their costs low without sacrificing the quality of the bike. Their frames are made from corrosion-resistant aluminum.
Another reason to consider a Northrock bike is that they are incredibly comfortable. Northrock uses lightweight rims and frames by manufacturing its products with aluminum, which is:
durable
lightweight
corrosion-resistant
Northrock uses a bump cushioning suspension that allows their saddles to be adjustable and comfortable for every rider in these models:
NOTE: Their products are further designed to keep up with the latest trends and are incredibly stylish.
Each model has been carefully designed to ensure comfort and the best performance. For example, their beach cruisers provide an upright sitting position on a flat road due to their upright geometry.
Northrock's bikes are intended for casual use and short commutes and are perfect for running errands.
Their mountain bike range is fitted with long-travel suspension forks which absorb heavy hits while on a cycling trail. In addition, Northrock uses Velo comfort saddles with bump absorption potential in their comfort range.
All Northrocks products are fitted with quality tires, such as Kenda, as their rims are lightweight and strong due to the stainless steel pokes. In addition, there is a large variety of Northrock bikes to choose from, so there is a bike for any desired use.
Northrock is highly respected, and you are guaranteed to buy a budget-friendly product designed with the intention of:
comfort
aesthetics
durability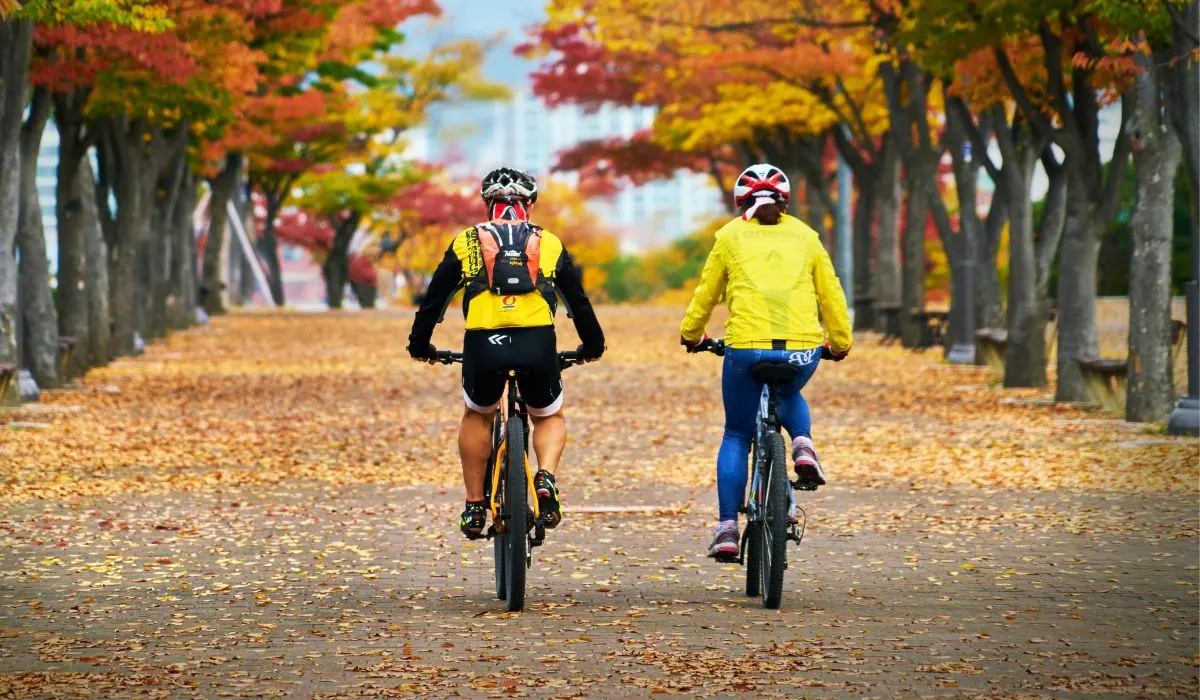 Cons Of Northrock Bikes
Northrock aims its products at casual riders, and while they are affordable bikes, they are not ideal for avid cyclists. A serious cyclist will need to do a number of upgrades and replacements on a Northrock bike to ensure it can fulfill its purpose.
Upgrades can get costly, ultimately defeating the purpose of buying a budget-friendly bike.
NOTE: Due to their high demand, you may struggle to find Northrock bikes.
Despite being sold on Amazon and at Costco (among other retail stores), Northrock is often out of stock or on backorder as they are quite popular. So if you see an available product you like, it's best to purchase it sooner rather than later.
Unfortunately, the popular Northrock Xc27 Mountain Bike has been discontinued, but good alternative mountain bikes are available in the Northrock range.
Northrock is intended for entry-level cyclists. Although their products are durable, they are not suitable for extreme rides. If you are an avid cyclist, buying a product designed for your needs, such as Giant, is recommended.
A drawback of Northrock is that you will likely have to assemble the bike yourself. Assembling the bike is not complicated, and there are several resources online to assist if needed.
TIP: Some stores offer to assemble the bike for an additional fee.
There are very few cons about the Northrock range, and they are worthwhile products to invest in.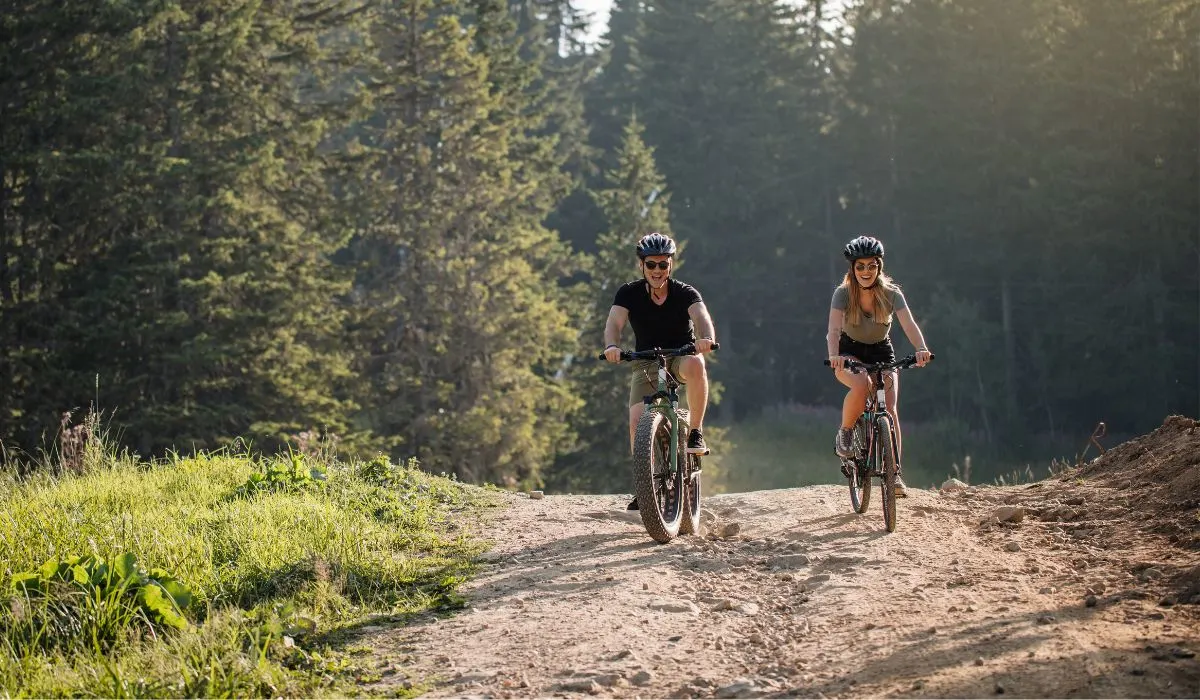 Types Of Northrock Bikes
To get an idea of what to expect, let's take a closer look at the Northrock bike models.
Northrock XC29 Mountain Bikes
This mountain bike has a hand-built aluminum alloy frame, which is light and responsive. It is built with a 21-speed drivetrain and Tektro disc brakes. The tires are Maxxis 73.6cm fast-rolling, which helps improve trail control and devour obstacles. 
The fitted Velo saddle adds a layer of comfort and will ensure you can complete challenging terrains without sacrificing enjoyment. The aluminum frame is built for performance and features water bosses. In addition, there are two color options: carbon matte finish and red and black gloss graphics.
TIP: The assembly tools are included in the package.
Northrock Experience CL5
The Northrock Experience CL5 is a beautiful bike to look at and is a part of the comfort range. The aluminum frame is designed for riders to mount on and off the bike easily, and it has been manufactured with SR NEX suspension, which creates a smooth ride even over rough terrains.
The Kenda 700x40c tires add additional value to the Experience CL5 as they are reliable and durable. This bike comes in these colors:
white
blue
slate
gloss finish
The Experience CL5 is arguably one of Northrock's most aesthetically pleasing bikes. 
Comfort is vital with the Experience CL5, which is why the bike has been fitted with a Velo ergonomic saddle, perfect for long rides. In addition, the seat post is adjustable and equipped with suspension to ensure that hard hits on rough terrains are absorbed well for a smooth ride.
You won't be disappointed with the Northrock Experience CL5; it is a bike that has been built to last many years.
Northrock Experience CTM
If you're after a bike that's been built to do it all while still remaining on a budget, the Northrock Experience CTM is the perfect hybrid. The CTM has been designed to be versatile and can perform on the road and on challenging terrains.
This bike is as strong as a mountain bike without sacrificing its ability to be used as a road bike. The Kenda 700 x 38c tires are fitted and treaded, which enables the rider to cross over from pavement to rough trails easily.
Further, this model has been fitted with SR Suntour NEX front suspension, which creates a smooth ride and enables the bike to handle challenging terrain.
The Experience CTM is the perfect bike for casual riders who want a bike that is capable of easily maneuvering from offroad terrains to tar without compromising quality.
Northrock SR1
The Northrock SR1 is the perfect road bike designed for performance. The lightweight aluminum frame is designed for superior speed and handling, and the carbon fork reduces the bike's weight and absorbs road vibrations.
Shimano Sore STI brake levers increase the bike's speed and control, as well as the Shimano Sora derailleurs, enhancing speed reliability.
For comfort, the Northrock SR1 is fitted with a Velo performance comfort saddle, and the Kenda 700c x 23c performance tires ensure that the SR1 rides at its best.
TIP: Due to its popularity, the stock does not last long. Therefore, if this is the model you are dreaming of, act quickly when you find an available model.
Overall, the SR1 will not disappoint and is an incredible bike in its price range.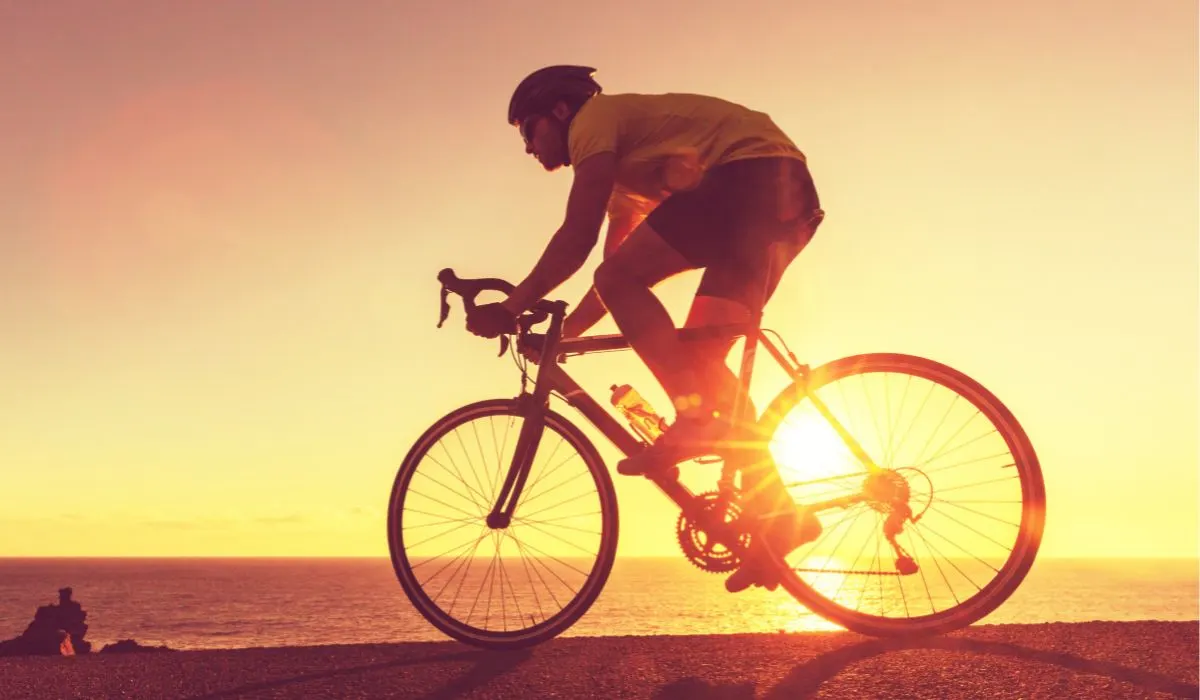 Conclusion
Northrock bikes are excellent products that are:
aesthetically designed
high quality
budget-friendly
These bikes are best suited to casual riders or entry-level cyclists.
You might also be interested in: